"We're like a canary in the coal mine. If you want to look where the broader economy goes, you can kind of look six months ahead and see where housing is."
Chris Kelly
President and CEO
Ebby Halliday Cos.
.…on how the housing market tracks the overall economy and why DFW looks good in 2023, via Dallas Business Journal.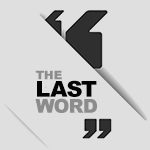 Kelly was one of the speakers at a recent Real Estate & Economic Outlook event presented by the North Dallas Chamber of Commerce at SMU. 
While many experts believe the U.S. may go into recession later this year, Kelly believes the housing market may already be regaining its feet by then.
"When the rest of the economy is like, 'We're in a recession now,' housing will likely start coming out," Kelly said at the event, according to the DBJ. "We saw this exact same thing happen during the Great Recession as well."
DFW home prices dipped 10% in December from their June 2022 peak, but Kelly expects the region to be a relative bright spot in U.S. real estate for 2023, per the DBJ:
"The Dallas Fort Worth area is projected to be one of the top real estate markets in 2023," Kelly said. "That's relatively speaking, but again, you'd rather be here because of the strong job growth. It just trickles into everything that we do in housing as well."
For more of who said what about all things North Texas, check out Every Last Word.

Get on the list.
Dallas Innovates, every day.
Sign up to keep your eye on what's new and next in Dallas-Fort Worth, every day.