"Delivery can be a fundamental, and oftentimes overlooked, part of a drug's success."
Karen Chen
Global Business Strategy Leader for Oncology
Celanese
.…on a new collaboration with Alessa Therapeutics.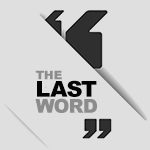 Dallas-based Celanese Corporation has announced a collaboration with Alessa Therapeutics for developing a new oncology drug product, by utilizing the Celanese VitalDose EVA drug delivery platform.

The companies will work together to develop a localized and sustained-release drug delivery system for oncology patients that will limit systemic side effects and improve overall treatment, Celanese said.
"Our new collaboration with Alessa Therapeutics underscores our commitment to optimize therapeutics through drug delivery innovation for oncology patients," Chen added in a statement. "We believe that our contribution to Alessa's work can make a meaningful difference in the lives of cancer patients."
Maithili Rairkar, VP of technical operations at San Francisco-based Alessa, said the project could advance significantly in 2023.
"The commercial flexibility, responsiveness, and technical support provided by Celanese has enabled the rapid progression of our drug candidate," Rairkar said. "We look forward to progressing this innovative local drug delivery approach beginning with human studies later this year."
Founded in 2018 and based on technology developed by Dr. Pamela Munster's group at UC San Francisco, Alessa Therapeutics is a privately held company focused on developing selective and sustained localized drug delivery for early interception of cancer and other diseases. The company is backed by Mission BioCapital.
For more of who said what about all things North Texas, check out Every Last Word.

Get on the list.
Dallas Innovates, every day.
Sign up to keep your eye on what's new and next in Dallas-Fort Worth, every day.