Will Pender
President, Gulf States Region 
Adolfson & Peterson Construction
.…on the multifamily reuse project at Santander Tower in downtown Dallas, via Dallas Business Journal.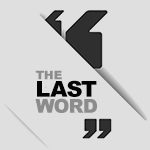 Santander Tower is the eighth tallest building in Dallas, and it's on the cutting edge of something new: converting skyscraper office space into multifamily housing through adaptive reuse.
Almost a dozen floors of office space in the building are being converted into multifamily apartments and amenity spaces. Adolfson & Peterson is the construction manager and contracting firm on the project, working with building owner Woods Capital and Dallas-based multifamily and mixed-use developer Mintwood Real Estate.
"To address these challenges, it's about partnering," Pender told the DBJ. "We can select the trade partners that have the right labor pool at the right time. In partnering with our developers, architects and others, we're able to say, 'Maybe we shouldn't draw this or specify this because it's a 30-month lead time? We should go with this.' Or we can tell our developers, 'We need to bring on these partners early in order to get this supply chain issue mitigated.'
Located at 1601 Elm St.—near the Eye sculpture and Thanks-Giving Plaza—Santander Tower was originally called Thanks-Giving Tower. "Adaptive reuse is a thrilling trend in today's real estate industry," Pender said last month. You can take a first look at the development in our Innovative Spaces story.
For more on what's new and next in North Texas, check out Every Last Word.

Get on the list.
Dallas Innovates, every day.
Sign up to keep your eye on what's new and next in Dallas-Fort Worth, every day.