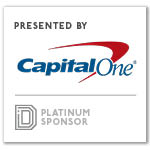 Despite lingering economic challenges brought on by the COVID-19 pandemic, economist Ray Perryman says that the Dallas economy is projected to grow at a rate surpassing the nation in upcoming years, with small businesses playing a major role in that expansion.
Dallas Mayor Eric Johnson has prioritized support for small businesses and entrepreneurs, as he has pulled together a 15-member Task Force on Innovation and Entrepreneurship that provided recommendations on areas of opportunity to attract, retain, and grow startup companies with a focus on supporting women-owned and underrepresented businesses.
"We have a tremendous opportunity to become an internationally recognized, cutting-edge hub for entrepreneurs," Johnson said in a press release. "We can become the undisputed top city in the country for women entrepreneurs. We can focus on growing representation in our startup community among historically underrepresented groups. The Task Force on Innovation and Entrepreneurship has provided us with the road map that we need to get us to where we want to go."
For years, entrepreneurs have found a trusted source for support and guidance in The DEC Network, a Dallas-based nonprofit that helps entrepreneurs start, build, and grow their businesses through education, mentorship, community, and advocacy.
Since 2015, Capital One has partnered with The DEC Network to empower small businesses and women entrepreneurs through its year-round WEDallas programming, including its annual Mompreneur celebration, drawing more than 100 attendees year-over-year to learn business basics while balancing motherhood. This support is part of its broader Capital One Impact Initiative, a $200 million, five-year national commitment to support underserved communities and advance socioeconomic mobility by closing gaps in equity and opportunity.
"We're proud to support The DEC Network and its network of entrepreneurs that play a critical role in our community's ecosystem," says Sanjiv Yajnik, President of Financial Services at Capital One. "When small businesses thrive, jobs are created, communities are strengthened, and we all benefit."
WEDallas's Mompreneurs: Balancing Business with Motherhood
Small businesses are critical drivers of job growth and innovation for local economies, creating up to 60 percent of new jobs nationally each year. This year's WEDallas Mompreneur speakers honed in on investing and marketing as well as their personal stories on balancing motherhood while running a successful venture.
Here's what they had to say:
Be Vulnerable and Ask for Help
Even women who seemingly "have it all" ask for help, including Dallas's own reality television star and entrepreneur Catherine Lowe. The working mother of three owns three Dallas-based businesses, including a furniture company she shares with her husband, Sean. Lowe started her career in advertising with a focus on fashion. Today, in addition to the shared furniture business, she runs a luxury concierge service for gift solutions for business professionals and she taps into her creative visual design skills in her high-end card company. She is the first to admit she couldn't do any of this without being vulnerable.
"Ask for help," Lowe says. "If you're vulnerable with people, they are willing to help you. I have so much respect for moms who own businesses. These women are powerhouses."
Find Your Community
Jasmin Brand, entrepreneur, speaker, and founder of Her Texas, said collaboration, communication, and community are crucial as women entrepreneurs navigate post-pandemic life. Fifty percent of Texas' 29 million (and growing) population is female. Brand's Her Texas venture equips every Texas businesswoman with the resources, ideas, and innovators to reach her peak potential.
"Our growth as a state is dependent upon our capacity for connectivity," Brand says. "Even for women in the big cities, it's challenging to navigate and network. Texas has so much potential, but we need to tap into it."
Work Your Network
Debbie Mrazek, president of The Sales Company, a Texas-based firm that is helping hundreds of entrepreneurs, individuals, and corporations better assess, understand, and run a purposeful business, grounds her clients with "The Rule of 250," noting that each one of us knows 250 people. Once you establish who from that group is your ideal client and what your key differentiators are as a business, you pick up the phone.
"The phone is still your best resource," Mrazek says. "Calling people costs you your time, but it doesn't cost you a dime. And just because you own the business doesn't mean you can't be your best salesperson."
Rethink Your Work-Life Balance
Courtney West, Director of Divisional Sales at Capital One, understands how important work-life balance is to avoid burnout. As a working mother of three, West has become a master of prioritizing.
"My favorite analogy is this: We all have balls in the air," West says. "The ones that are critical, they're glass, so you can't drop them. The ones that aren't as important are rubber. They'll bounce back."
West also advises giving yourself grace when your balance is thrown off. "Every step of your journey has a purpose," she says. "Setbacks are just comebacks disguised as challenges. You must remain scrappy and never get too comfortable in your success."
Reevaluate Your Priorities Every 3-6 Months
Can you have the best of both worlds as a successful business owner and mom? Yes, Lowe says, but only if you can get real about what your priorities are. She wakes up every day at 5 a.m. to get work done before her kids wake up.
"I'm successful because my family comes first," Lowe says. "You have to figure out what is important to you. What is success to you?"
The bottom line remains the same — discover what motivates you and go after it.
"You don't have to be great to get started, but you do have to get started to be great," Mrazek said.

Get on the list.
Dallas Innovates, every day. 
Sign up to keep your eye on what's new and next in Dallas-Fort Worth, every day.