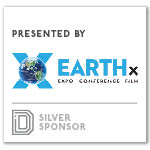 Earth Day is a well-known and long-established celebration on our planet — it's diversity, and the challenge of protecting the environment for all living things. Half-Earth Day, coming up on Monday, Oct. 22, is a relative newcomer to the calendar.
A very specific message from the Half-Earth Project website states: "If we conserve half of the land and sea, 85 percent of all species will be protected from extinction and life on Earth enters the safe zone."
What is Half-Earth Day?
Half-Earth Day is the brainchild of the E.O. Wilson Biodiversity Foundation as a call to protect half of the planet to reverse species extinction through managing habitats and ensure the long-term health of the Earth. The Half-Earth Project has a three-part approach to achieving this goal including: drive research to better understand the world, provide leadership around conversation efforts, and engage people to participate in reaching the project's goals.
"

Energy conservation is more accessible to the average person as it only requires small changes in behavior to use less energy."

Anthony Robinson
What can I do to help protect the planet?
Consumption is rampant worldwide. If you look at a chart of world energy consumption by energy source from 1920 to the present, you'll see a dramatic and classic "hockey stick," with a big uptick in consumption starting around 1950. The major culprits in the rise in consumption come from oil and natural gas, but over that span coal use continued to rise and nuclear and hydroelectric fuels also came into play.
Beyond the sheer volume of consumption, the real issue is waste. Taking the estimated U.S. energy consumption from 2016 in account, 66 percent of that total amount went toward "rejected energy." Rejected energy is energy lost to inefficiencies or waste in the generation and consumption processes.
Furthermore, around one pound of food per person is wasted each day, adding up to about 150,000 tons thrown away in U.S. households daily.
To combat this waste there are two basic approaches, said Anthony Robinson, President of Axis Design-Build, Inc. and adjunct professor of environmental sustainability at Methodist University. Energy conservation is any behavior resulting the use of less energy, and energy efficiency is using a technology that uses less energy to perform the same function, said Robinson, who authored High-Performance Buildings.
"Energy conservation is more accessible to the average person as it only requires small changes in behavior to use less energy," he said. "It is generally less expensive, less time-consuming, and less wasteful for people to change the way they already use existing technology than it is to dispose of it and get a new technology."
Robinson added, "This is not to diminish in any way the importance of continuously developing more efficient technologies. We have to do both."
What might be telling is in the waste hierarchy pyramid, prevention sits at the top with options such as reuse, recycling, and energy recovery lower down the pyramid.
How can I reduce waste?
On a practical day-to-day basis, everyone can take steps to reduce consumption beginning with the most basic – take the prevention concept to heart and simply use and waste less. Use less water by turning off the faucet while brushing your teeth; use less electricity by turning off lights and devices that aren't in use; create less waste by only making as much perishable food that you plan on eating.
Robinson offered several action items that will help reduce household waste such as:
Use a paper cup twice. The U.S. used over 20 billion paper cups in 2010.

Change single-use or single-pass systems into multiple-use or multiple-pass systems. An example is using grey water – such as old bathwater – to flush toilets instead of fresh drinking water.

Aggregate functions into single-purpose objects. For example, reuse a plastic food container to hold other non-food items.

One area where efforts like Half-Earth Day can make an impact is increasing awareness around the issue of combating overconsumption and waste. Even what might seem like a small contribution to reducing waste is part of something that has a global effect.
"Everyone is too fragmented and soiled to get a grip on how small habits of waste add up to huge losses overall in the energy sector," said Robinson. "The key is citizen action, where the power of small numbers can be leveraged into mass effects." 
This year EarthX will be celebrating Half-Earth Day at the Dallas Farmers Market with celebrity "bionic chef" Eduardo Garcia along with a screening of his film Charged. The event will happen Oct. 22 from 6:30 to 9:30 p.m. Tickets and additional details can be found at earthxfilm.org.

Get on the list.
Dallas Innovates, every day. 
Sign up to keep your eye on what's new and next in Dallas-Fort Worth, every day.