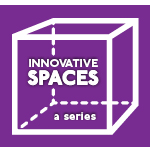 Scottish Rite Hospital's roots in Dallas might be nearly a century old, but its innovative new facility in Frisco is helping it leap forward in caring for the children of North Texas. Founded in 1921, Scottish Rite's initial goal was caring for children with polio. It later became Texas Scottish Rite Hospital for Children with a larger focus on other orthopedic conditions.
Recently, the organization opened a second location—Scottish Rite for Children Orthopedic and Sports Medicine Center in Frisco.
"Our greatest challenge was this being our first experience in actually building a second campus as an institution," says Donald Katz, vice president of facilities and process design for Scottish Rite. "We conducted extensive studies on our patient demographics, while endeavoring to define what is most important to us from a space-use standpoint, for the provision of 'team care' we so proudly cherish."

The idea for a second location grew from the realization that a quarter of the institution's patient population lived in the northern portion of the Dallas-Fort Worth area, says Jeremy Howell, vice president of Scottish Rite's North Campus. Another focus for the second campus was to anchor Scottish Rite's sports medicine clinic. Frisco was selected because it is one of the fastest-growing cities in the nation.
"Sports medicine is one of the fastest-growing sub-specialties in pediatric orthopedics," Howell says. "Since pediatric orthopedics is our mission, it was important to expand this practice to take care of this specific orthopedic area."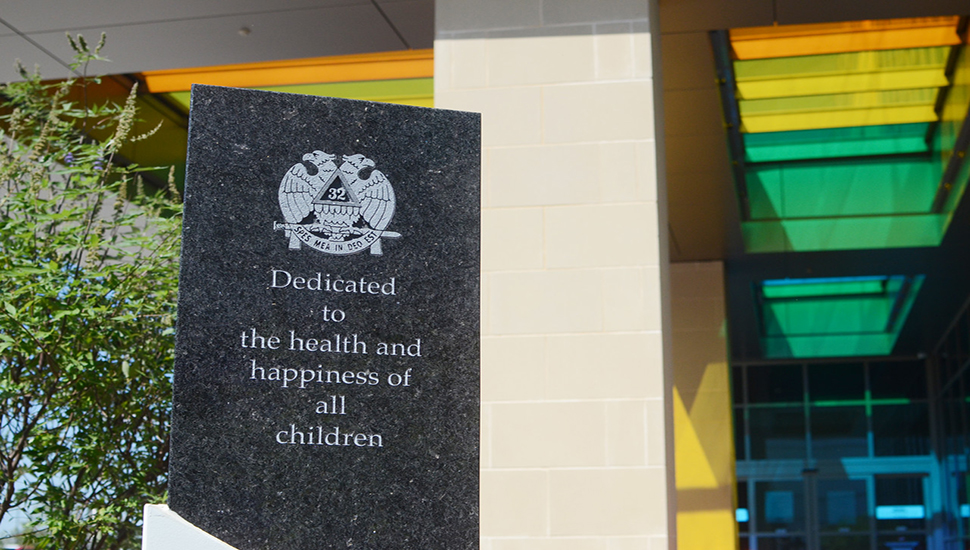 ---

Details

Frisco Campus: Scottish Rite for Children Orthopedic and Sports Medicine Center
Dallas Campus: Texas Scottish Rite Hospital for Children
CEO/Founder: Robert L. "Bob" Walker, President/CEO
Type of Co.: Children's orthopedic hospital
Founded: 1921 (Scottish Rite Hospital), 2018 (Scottish Rite for Children)

---
Starting with a lean focus
A core consideration going into the process was recruiting a design and construction team that embraced lean principles throughout the project, Katz says. That meant adopting an integrated project delivery approach. This approach integrates people, systems, business structures, and practices into a collaborative process that uses the talents and insights of every participant to optimize project results, reduce waste, increase value to the owner, and maximize efficiency. Primary subcontractors were selected early in the building's design to tap their expertise before breaking any ground. 
The process reduced the number of requests for information and architect's supplemental instructions, resulting in fewer construction halts and work do-overs.
"We also committed strongly to establishing what could be considered our ultimate vision for what this new campus and building should be," Katz says. "This included defining what experiences we want our patients and families to have in both approaching and being within the building itself, and how the building architecture should communicate the look and feel of the Scottish Rite 'brand.'"
---

Key Players in the Data Center Project

Developer: Hammes Company
General Contractor: The Beck Group
Engineering Firm: WSP
Architect: HKS
Electrical Contractor: Prism Electric

Mechanical/Electrical/Plumbing Subcontractor: TD Industries

---
HKS served as the architect for the project. Some of the design elements considered included keeping the adolescent child visiting the campus with a sports injury—and wanting to get back into the game—in mind, as well as the parents who might be taking time off from work to take their child to therapy, says Bernita Beikmann, chief process officer at HKS Inc.
That balancing act required giving parents spaces where they could observe, but still be able take a phone call or answer email, as well as creating spaces for patients' therapy.
"You will find within this new facility a playful, yet sophisticated approach to a pediatric clinic, spaces on the interior and exterior dedicated to injury rehabilitation and prevention, and research spaces to study movement in the short and long term of a patients care," Beikmann says. "Scottish Rite as an organization is also interested in investing in communities, which you will see with the conference center and playground, which are available for community use."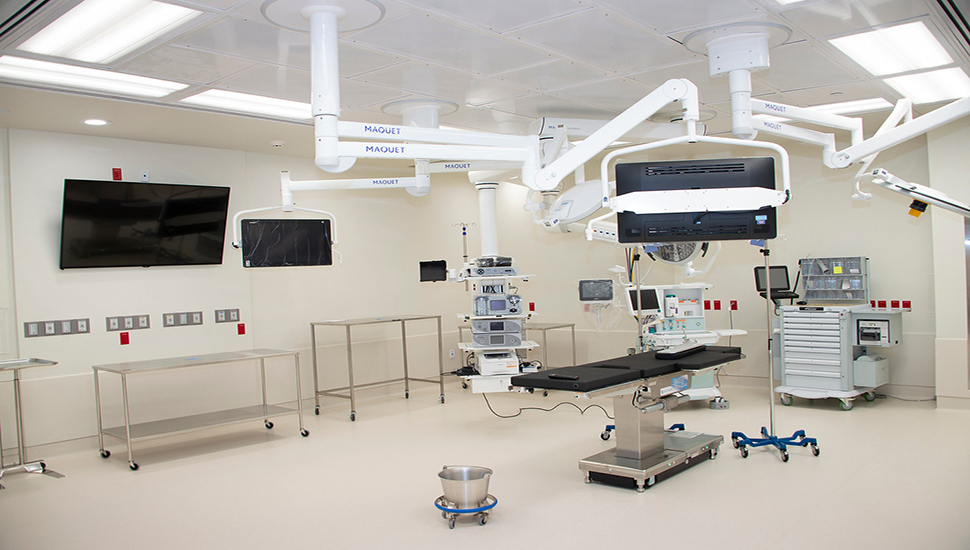 ---

Facts and Stats

402,192 Cubic Feet: The amount of concrete for the building
1,575 Tons: The amount of steel used in the building
70,000 Feet: The amount of undergrounds conduit
900,000 Hours of Work: Construction time on the project
435,000 Square Feet:The total area of the facility

22 Months: Time from groundbreaking to substantial completion
18 Months: Time from first concrete pour to ready for occupancy

---
Bringing the clinical team into the process
Part of the process involved directly engaging clinical team members in the design of their space, Katz says.
He says HKS was highly skilled in analyzing the medical practices on the Dallas campus and interviewing clinical staff to establish consensus on defining the ideal state for any given area. The result was a functional and state-of-the-art design for optimal patient care.
One standout design element is the Movement Science Lab (MSL), which sets the Frisco facility apart aesthetically and functionally, says Kirsten Tulchin-Francis, Ph.D., MLS Director.
Both the Frisco and Dallas campuses' labs use 3D motion capture to assess how patients move, but the Frisco lab has more extensive space and facilities.
"With sports medicine as the anchor of Scottish Rite for Children Orthopedic and Sports Medicine Center, the laboratory was designed to assess biomechanics in young athletes," Tulchin-Francis says.
The facility includes a large gymnasium-size laboratory with 20-foot ceilings, giving athletes room to perform running and cutting, basketball shots, and volleyball serves within the space. A series of 14 cameras around the room precisely determines how each joint on the athlete is moving.
"Using this information, along with information gathered from a series of force-measuring plates embedded within the floor, the MSL team, along with our physical therapists, athletic trainers, physicians, and surgeons, can evaluate if the patient is at risk for a knee or shoulder injury, for example," Tulchin-Francis says. 
The importance of color
Color was another key design element, including color-coded floors, colorful staircases, dynamic wall art, and color bands on the façade. This tapped into the core of Scottish Rite's goal of always being child-focused, Katz says
.
"Children respond positively to the use of color, whether to distract them from what otherwise could be an anxious moment with care being provided, or to sooth their senses with a similar goal in mind," he says. "Scottish Rite Hospital has always been extremely focused on the patient and the patient family's experiences. It starts with offering the highest quality of care that can be provided anywhere in the world that is in a child and adolescent-friendly atmosphere. It is our belief that the quality of the building's design and construction should mirror the high quality of care that's being provided by our medical experts."
Overall the Frisco project was designed around the patient, which HKS' Beikmann describes as any health-care project's "strongest user," and on patient access and the health-care trend toward outpatient services, rather than inpatient admissions.
"Scottish Rite Hospital has a long history of being focused on this particular patient-care paradigm, but it appears this will continue to be an important element for future patient care needs," Katz says.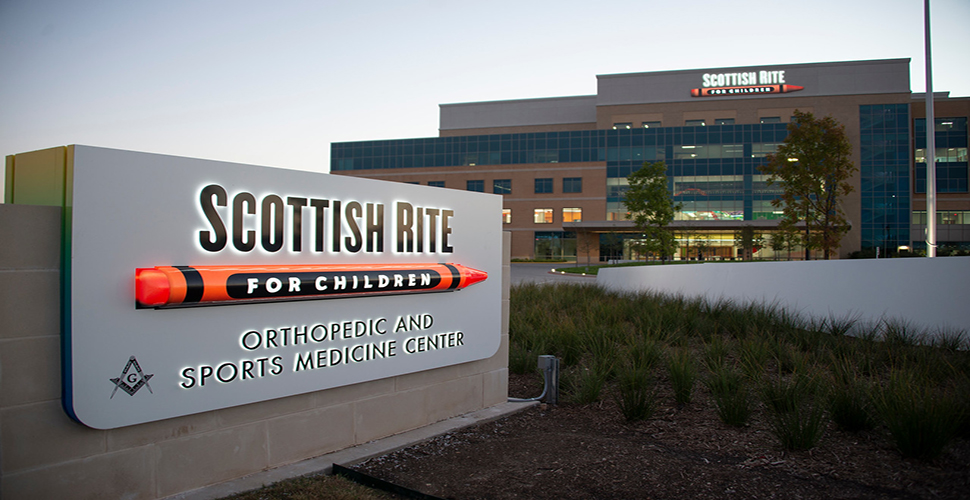 ---
A version of this article appeared in the Dallas-Fort Worth Real Estate Review, Winter 2018
Sign up to keep your eye on what's new and next in Dallas-Fort Worth, every day.

Get on the list.
Dallas Innovates, every day.
Sign up to keep your eye on what's new and next in Dallas-Fort Worth, every day.