When you think of the words "Dallas architecture," what might come to mind are … a lot of steel and glass.
In reality, architecture in and around Dallas is quite diverse, encompassing everything from Queen Anne and Mid-Century modern homes, to Gothic Revival churches and commercial buildings, to Brutalism, as evidenced by Dallas City Hall and the J. Erik Jonsson Central Library. If you look carefully, you can also find a log cabin or two around here.
"The exhibit is a fun way for people to learn more about architectural styles here, in and around the city."
David Preziosi
The varied and sundry architectural styles in and around Big D are on display in a free exhibit, "The Architectural Styles of Dallas," which runs through July 31 in the Central Library's Dallas History & Archives Division, 1515 Young St.
Developed and curated by Preservation Dallas, and boosted by facts, figures, and materials from the Dallas Public Library, the exhibit highlights 27 architectural styles that were in evidence from the mid-1800s to the 1980s. The display provides a wealth of information, along with physical representations, models, blueprints, materials, and architectural drawings. The end result is a story of how structures and buildings throughout the metropolitan area morphed with the times.
And, many of the architectural styles are still around.
"The exhibit is a fun way for people to learn more about architectural styles here, in and around the city," said David Preziosi, executive director of Preservation Dallas. "People can actually see examples of all those styles when they drive around Dallas."
HISTORY OF THE HISTORICAL EXHIBIT
Preziosi said the traveling exhibit dates back to 2015, when it debuted at the Old Red Museum on Houston Street. Developing and curating the display required thousands of volunteer hours, consisting of in-depth archival searches and input from area photographers. Grants from Humanities Texas and the Fondren Preservation Fund, to name just a couple, helped pay for the exhibit.
Preservation Dallas also received money from NorthPark 50, which helped create a Dallas architecture booklet. This was, in turn, distributed throughout the Dallas public library system, and to middle schools and high schools in the Dallas ISD.  
The exhibit traveled from Old Red to Dallas City Hall's lobby in May 2016. When 2017 rolled around, "we wanted a good place which would be easily accessible to the public," Preziosi said. The destination was the History & Archives Division, which just underwent a $5.7 million renovation.
The library staff was eager to show off the division's upgraded space.
"It made absolute sense to put the exhibit here," said Adrianne Pierce, library associate at Dallas History & Archives Division. "It has translated to our space very well."
PRESERVING ARCHITECTURE DURING PRESERVATION MONTH
It also made good sense to launch the architectural exhibit in May, which is Preservation Month. Pierce, who did her own deep dive into Dallas architectural history, and worked with Preservation Dallas to pull the exhibit together.
In addition to learning a great deal about Dallas-area architectural history, "I got a sense of why a building is interesting, and why some deserve to be repurposed," she said.
Preziosi and Pierce said the exhibit is displayed in such a way to provide an educational and informative tie-in between local architecture and Dallas' roots.  
"I'm hoping maybe people will get a sense of history of their own houses, as well as significant buildings in the city from the exhibit," Pierce said.
More Reading on Texas Architecture
25 must-see buildings in Texas
Exhibit photos by Michael Samples: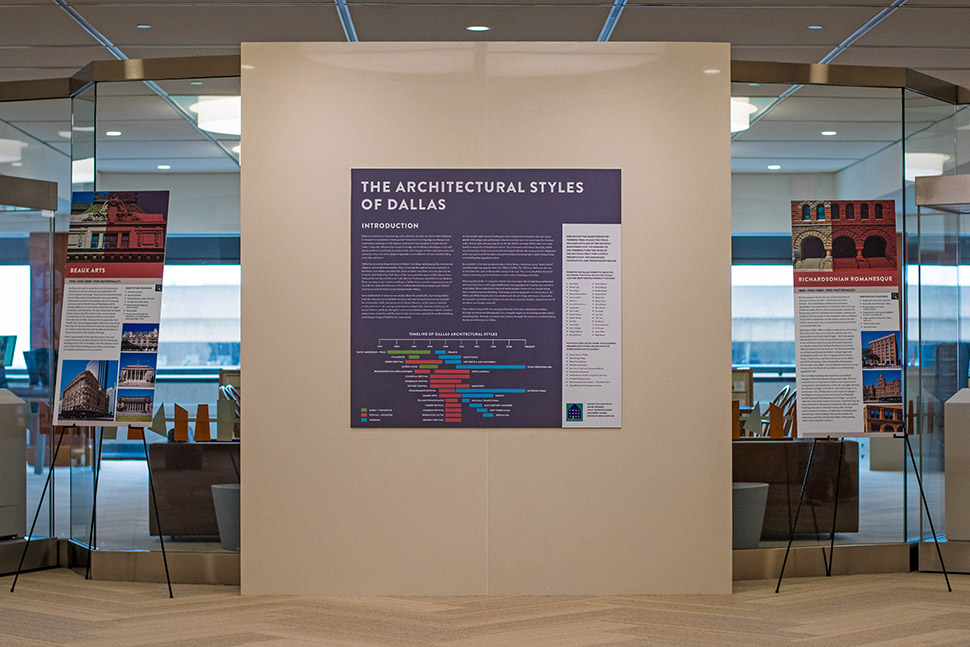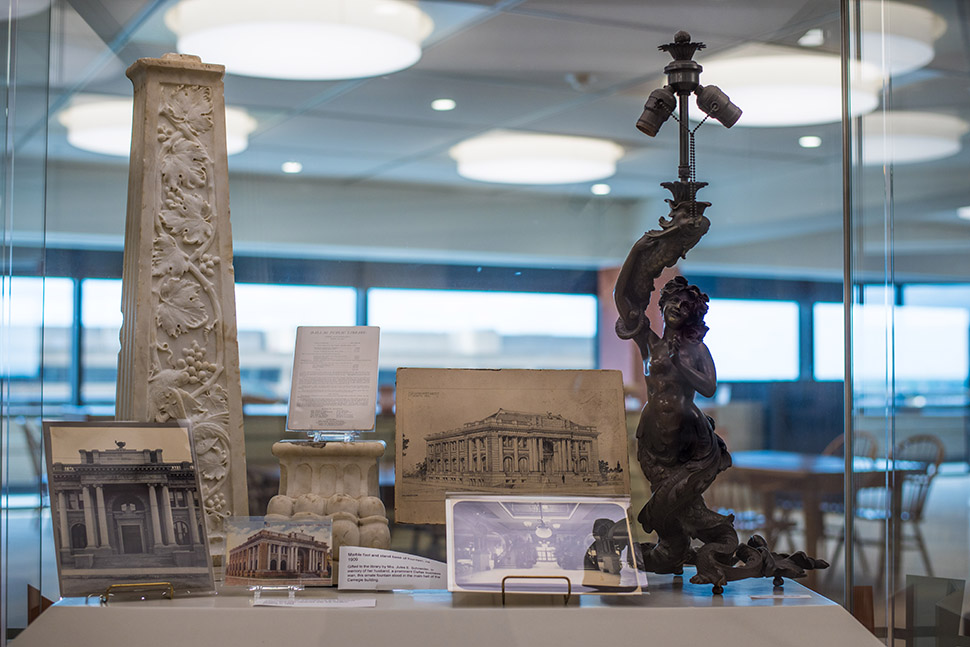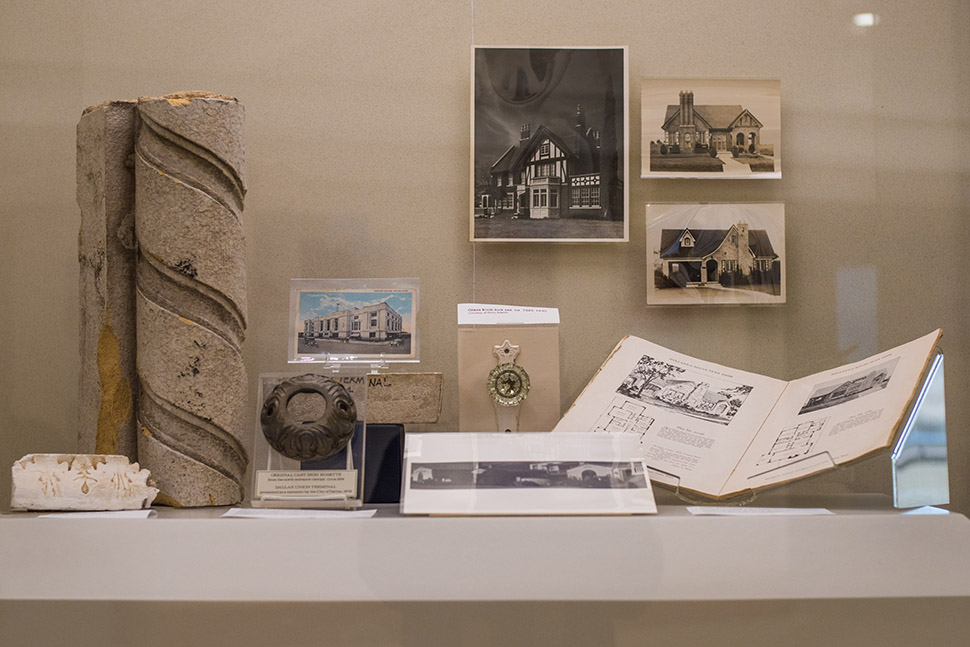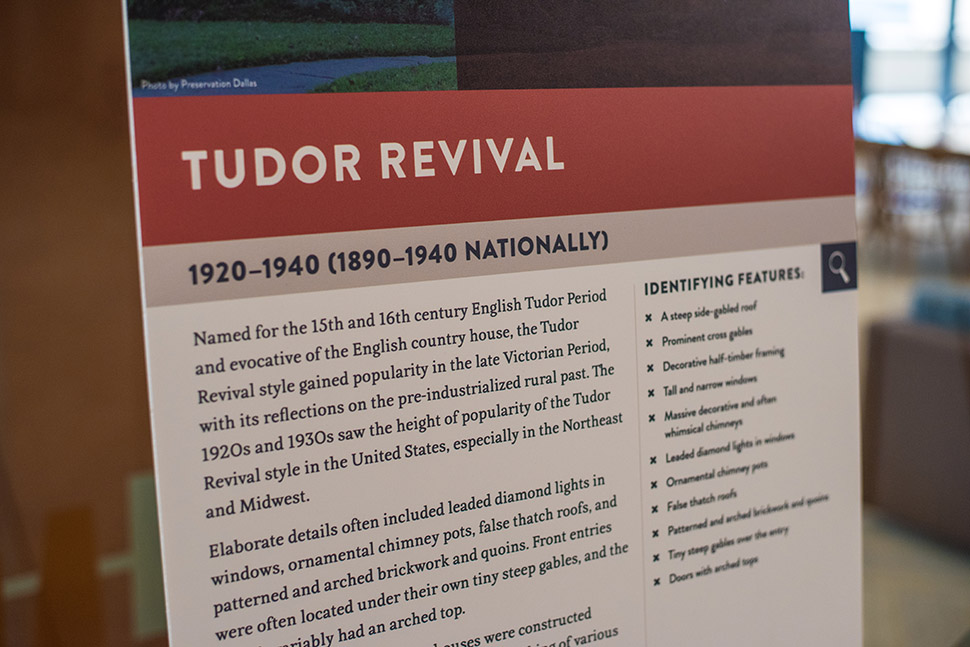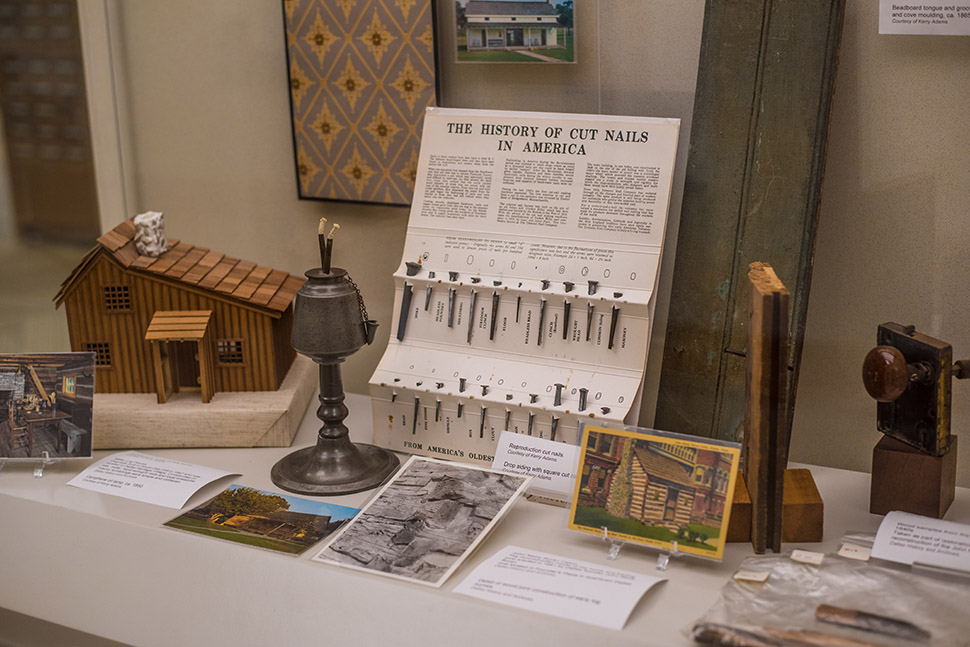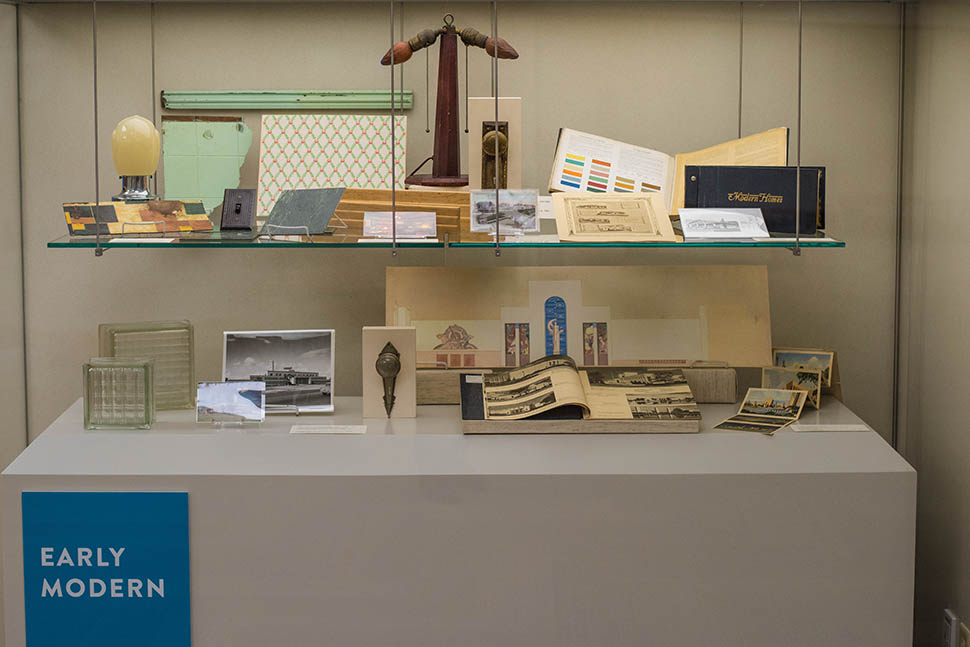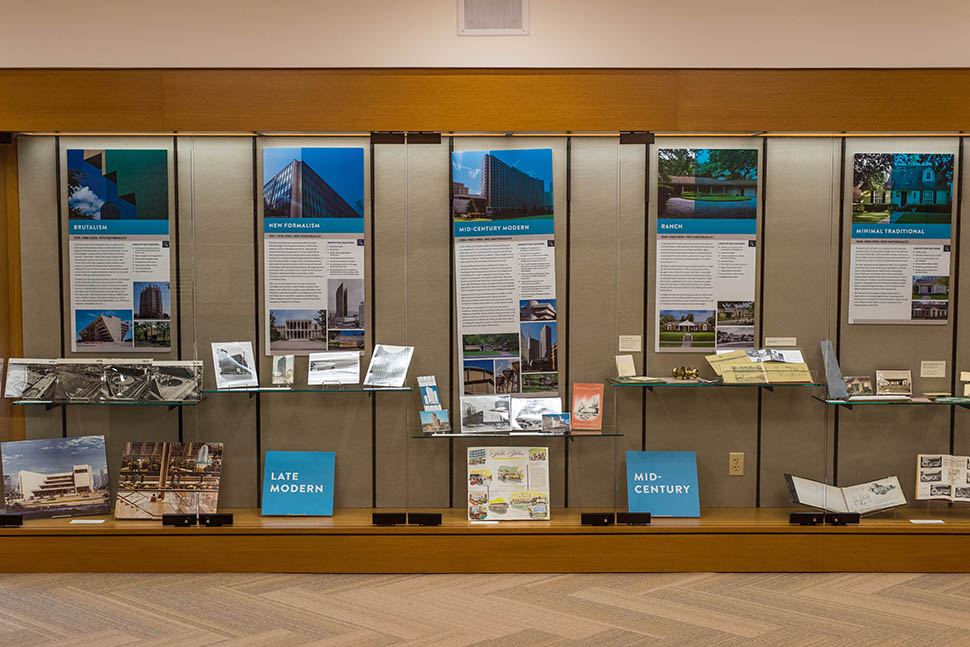 ---
Delivering what's new and next in Dallas-Fort Worth innovation, every day. Get the Dallas Innovates e-newsletter.