The home of Dallas' busiest trolley stop in the 1930s, the Bishop Arts neighborhood in North Oak Cliff is returning to the vibrant nature it had in bygone times, a transformation that has been led by visionary developers and community advocates — people like David Spence of Good Space.
In 1995, Spence brought his company Good Space to Bishop Arts, and he has helped lead the neighborhood's resurgence with thoughtful development that pays homage to the community's history, independence, and potential.
"It's a wonderful neighborhood."

David Spence
"It's a wonderful neighborhood," Spence said.
Spence, a Waco native, married his wife, Cindy, right out of college, and they made their way to Dallas after serving as Peace Corps volunteers in Guatemala and a return stateside to the University of North Carolina.
There, Cindy studied public health, and Spence pursued his master's degree in business administration and a law degree.
"We had notions of getting a master's and going back overseas in development," Spence said.
SPENCE FINDS WORK AT INNOVATIVE NONPROFIT
"Cindy and I then decided, 'let's save the world stateside,' and I got a job in Durham, North Carolina at a place called the Center for Community Self Help [now called Self-Help], which was a very innovative nonprofit."
There, he was mentored by community development strategist Martin Eakes, who later won a MacArthur Genius Award. 
"I was using all of my MBA tools for the Lord's work, and I thought, 'cool,'" Spence said.
"I was using all of my MBA tools for the Lord's work, and I thought, 'cool.'"

David Spence
Eakes urged him to combine his MBA with his law degree.
Spence then worked for an affordable housing nonprofit in Raleigh, North Carolina, but in his last year of graduate school, he became homesick for Texas and asked Cindy if they could move back to the Lone Star State.
"She grew up in Houston, and, of course, she said 'anyplace but Dallas,'" Spence said.
But the only job offer was in Dallas at the Southern Dallas Development Corp. Spence assured the nonprofit's management that the couple would live in southern Dallas — and that's when he discovered Oak Cliff.
MENTOR ADVISES SPENCE TO MAKE GOOD SPACE FOR-PROFIT
That job didn't work out, Spence said. Neither did another nonprofit job.
Spence decided he needed to be his own boss, and he put together a business plan that would have made Good Space a nonprofit.
He talked with the late Bennett Miller, the first person to develop in The Cedars and a pioneer in Dallas loft living.
"If you think these buildings are worth saving, then put your own money in it."

Bennett Miller to David Spence
Miller advised him to make Good Space a for-profit firm that would bring new life to distressed buildings, telling Spence, "If you think these buildings are worth saving, then put your own money in it."
About that time, Spence said his grandmother died.
"My share of the proceeds from the family farm was $85,000," Spence said.
It was the stake he needed to found Good Space.
Following Miller's advice — a for-profit company based on a nonprofit model — has served Spence well.
"In that respect, Good Space has been a success," Spence said.
FINDING A HOME FOR GOOD SPACE
First, he restored three 1920s-era apartment buildings, and in 2000, Spence opened his first commercial space at the Bishop Arts Building at 408 W. Eighth St., the largest renovation yet in the neighborhood and the home of the Good Space offices.
Besides his offices, the building includes apartments upstairs, as well as Lucia restaurant and Dude Sweet Chocolate on the ground floor.
"I kind of like retail, office, and apartment all in one building," Spence said.
Next, Good Space turned its attention to industrial and automotive buildings on West Davis Street, the onetime brick-paved section of an early 20th-century transcontinental highway — U.S. 80, which connected downtown Dallas to downtown Fort Worth as part of a 2,900-mile roadway commissioned in 1926 that once stretched from the Atlantic Ocean to the Pacific. 
In 2003, Route 80 Studios and the Bishop Arts Co-op opened as flexible office space for newcomer design firms, as well as affordable studio space for artists. 
"Bishop Arts is a state of mind."

David Spence
Good Space rehabilitated a 1926 residential hotel in 2004, to serve as Bishop Gate Apartments, and in 2006 and 2007, Spence bought Settles Garage and Kemp Garage from their longtime owners. Now, those re-envisioned venues are home to Bolsa's restaurant, grocery, and catering operations. 
Spence's latest project in Bishop Arts is The Cliff House, a restored historic church that was built by its members in 1936 at 610 N. Tyler St. The venue is available for weddings, receptions, performances, and other types of events.
He kept much of the church's original look and honored its legacy.
To Spence, Bishop Arts isn't just a place, and his properties aren't just buildings.
"Bishop Arts is a state of mind," Spence said. "It's been a lesson in how things evolve."
Photos by Yvena Chowdhury:
BISHOP ARTS CO-OP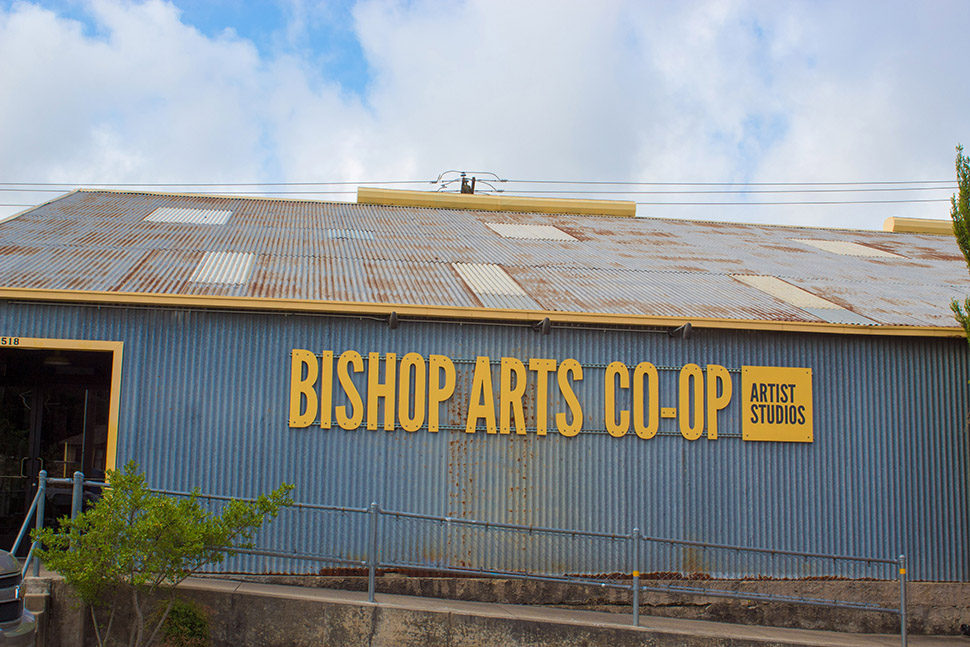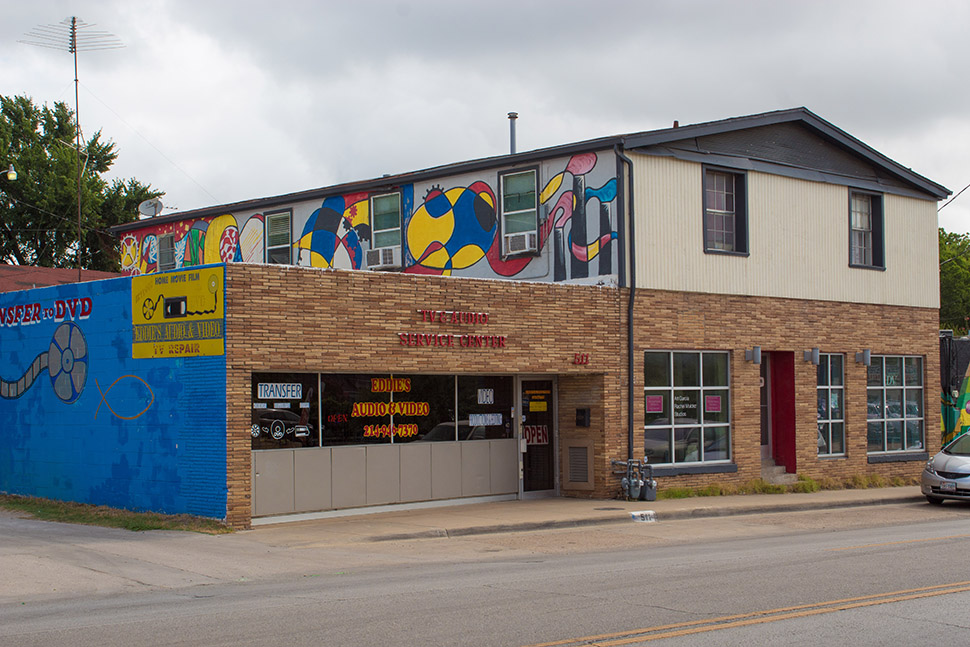 BISHOP GATE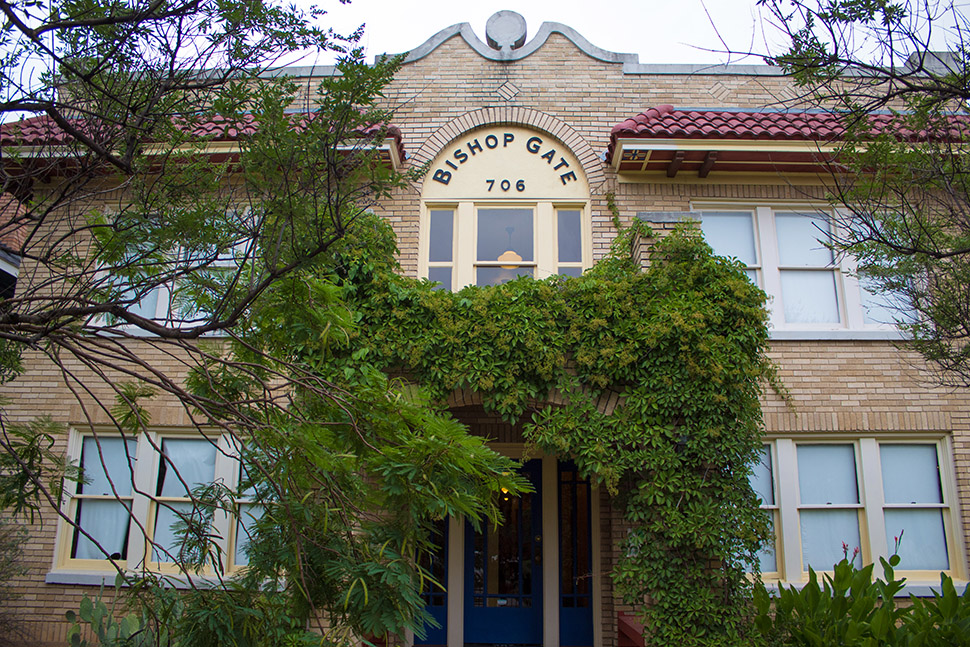 BISHOP GREEN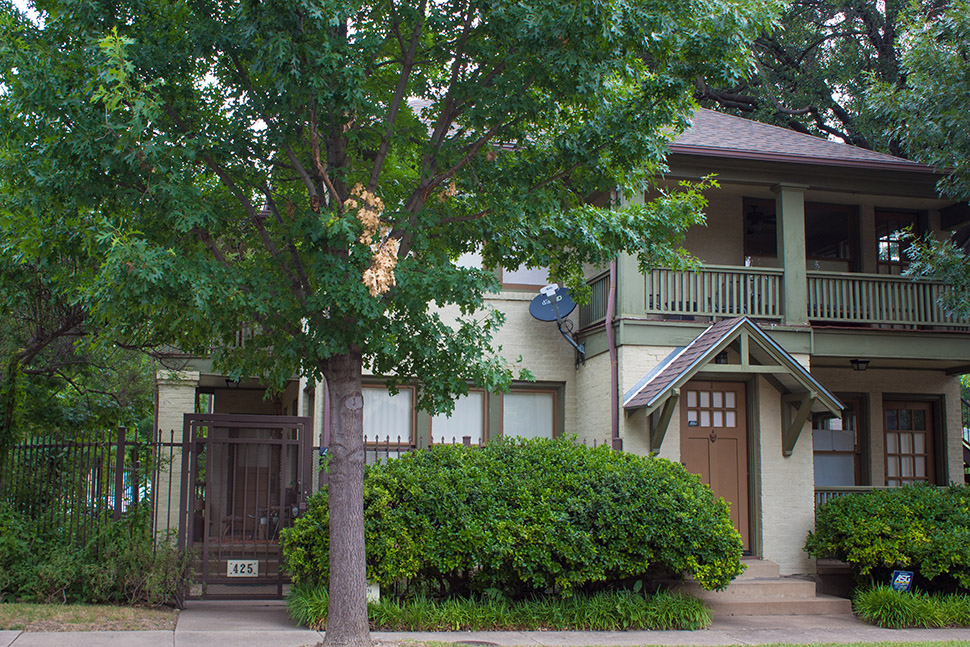 BISHOP TERRACE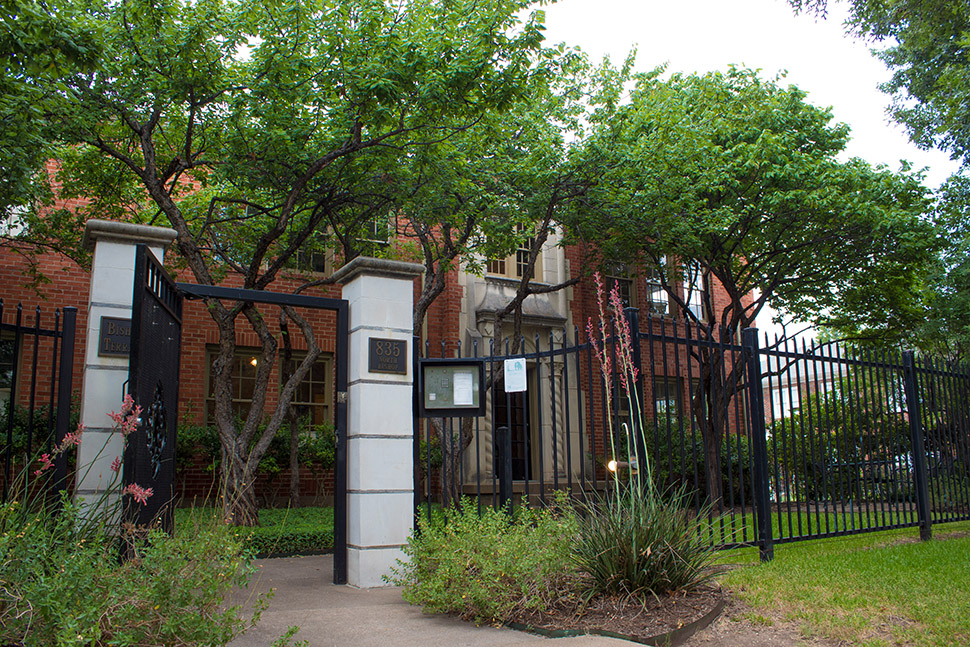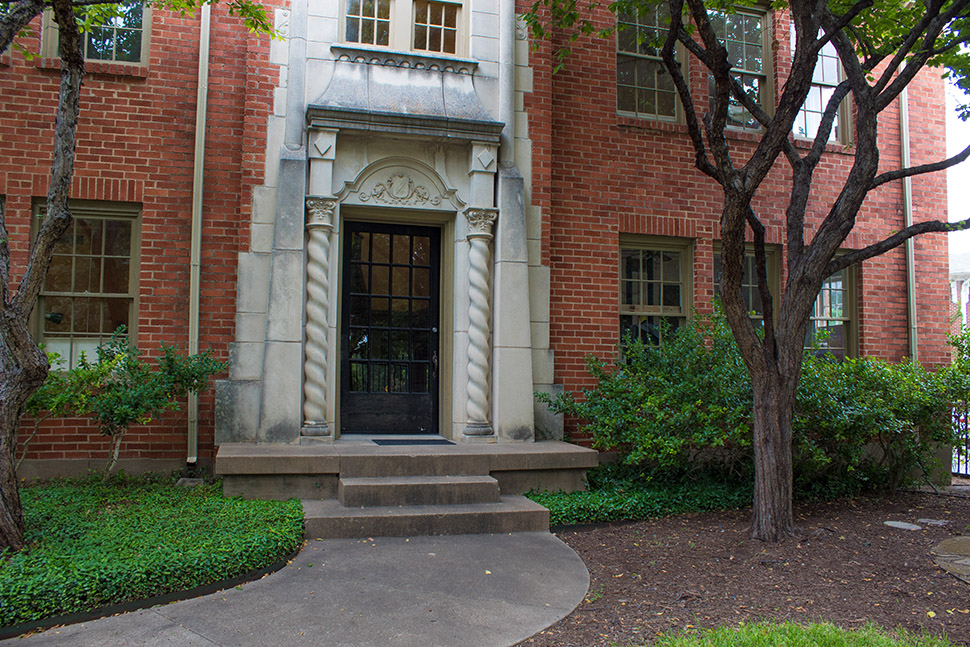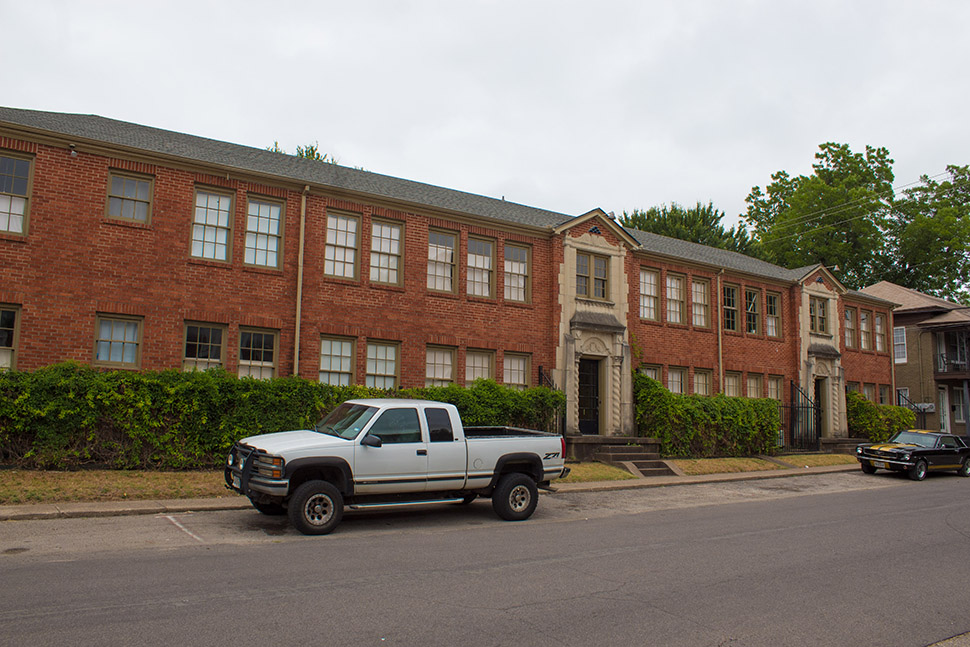 DAVIS STREET GARAGES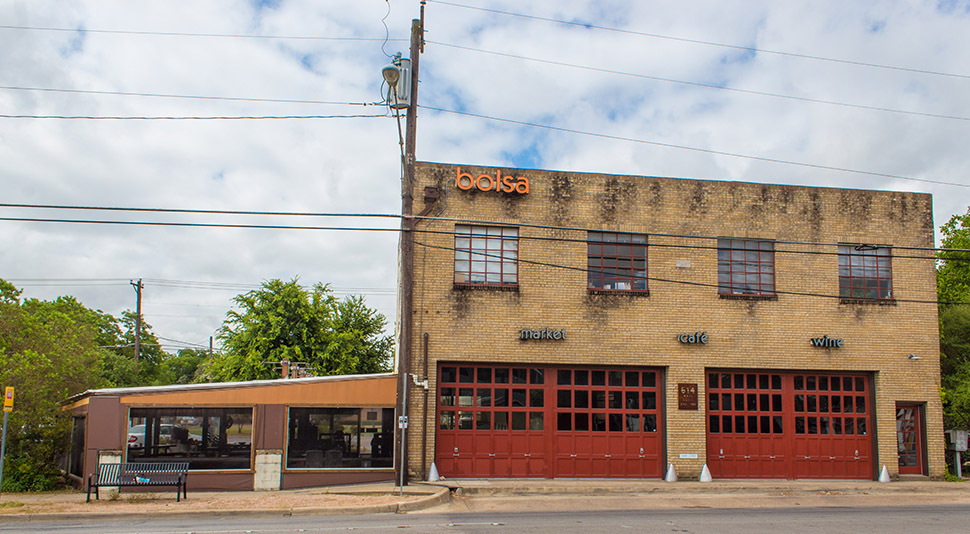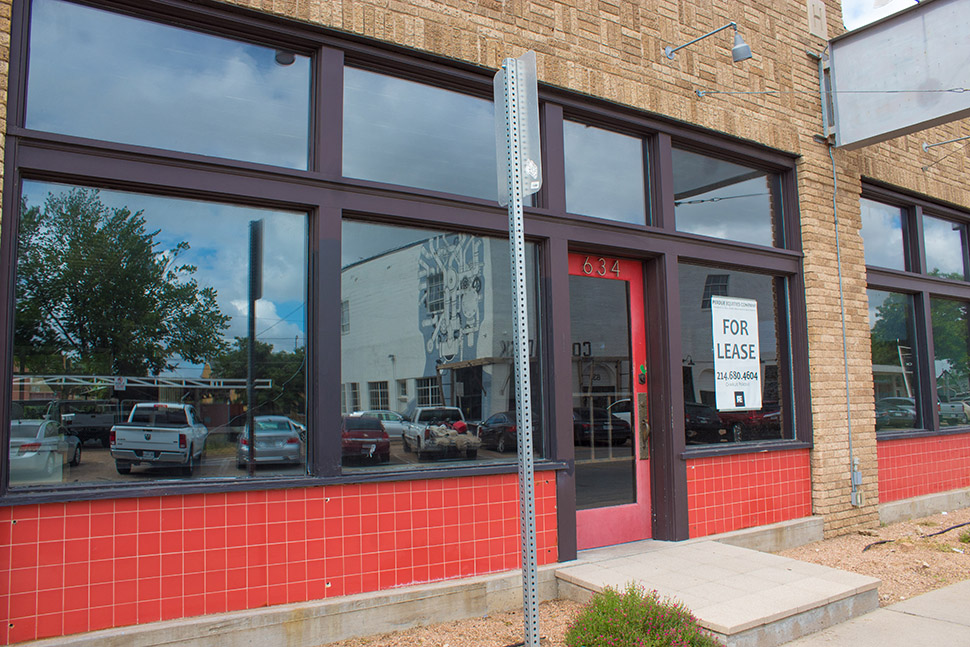 MAGNOLIA AT BISHOP ARTS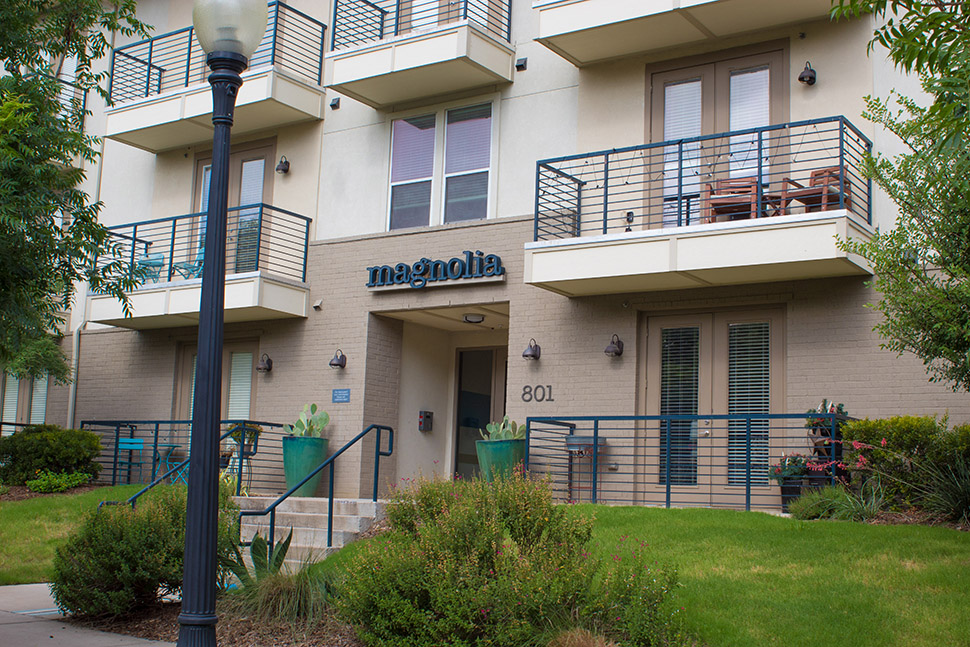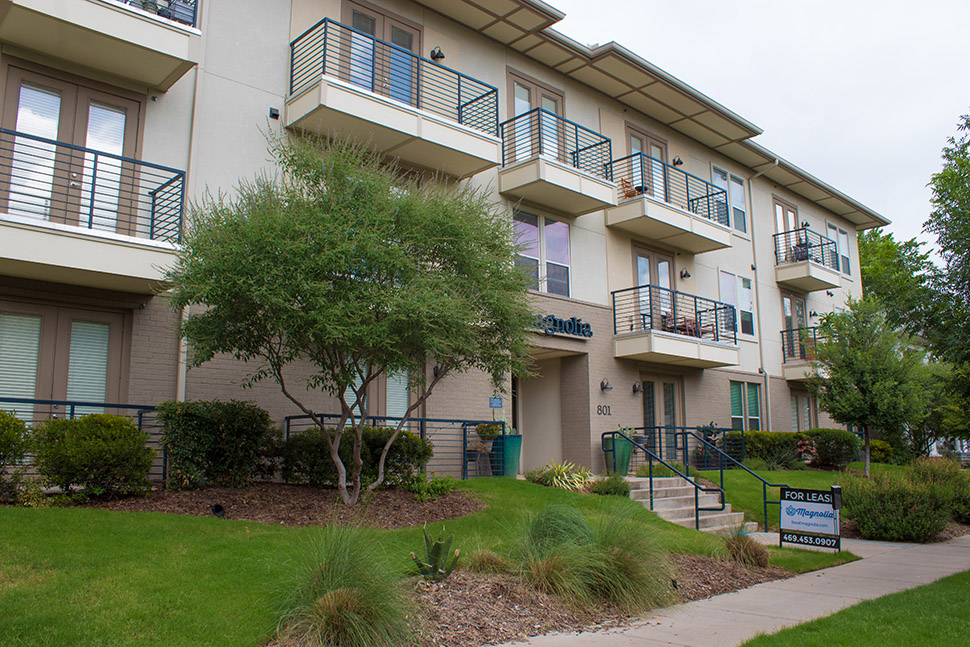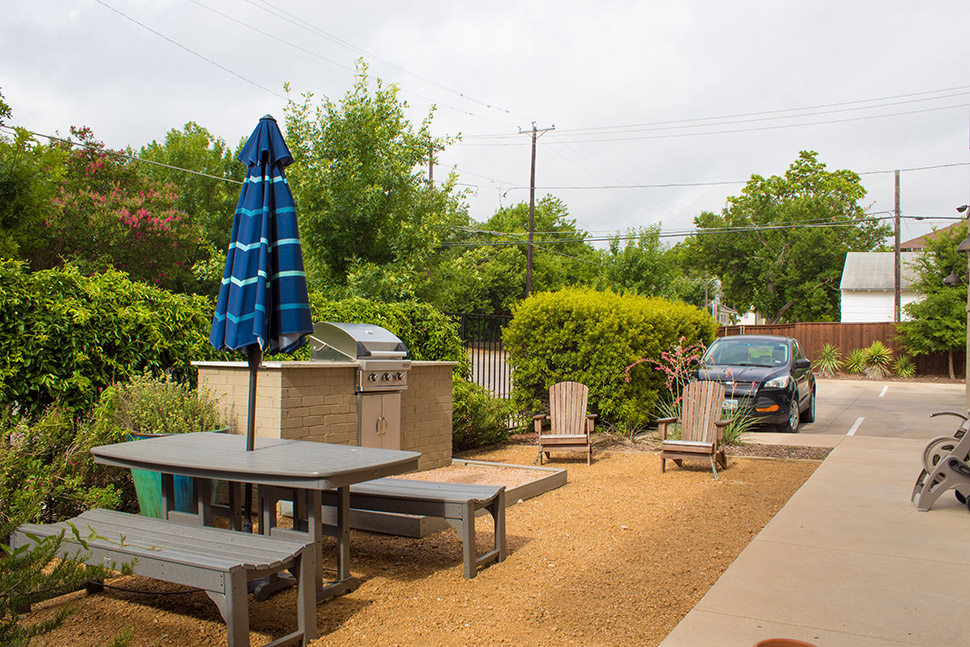 THE BISHOP ARTS BUILDING
COTTAGES OF 8TH STREET
A version of this article appeared in the Dallas-Fort Worth Real Estate Review.

Get on the list.
Dallas Innovates, every day. 
Sign up to keep your eye on what's new and next in Dallas-Fort Worth, every day.