Chuck E. Cheese has undergone a clever transformation in recent years to stay relevant in the digital age.
As the Irving-based brand evolves from a traditional pizza and arcade destination, it's embracing change and offering a dynamic range of fun and engaging entertainment options for families. To serve up an even bigger slice of fun and activities to a broad audience, the family entertainment and pizza company has launched new collaborations and a full season of entertainment on its YouTube and YouTube Kids channels.
Chuck E. Cheese parent CEC Entertainment LLC. also owns Peter Piper Pizza and virtual kitchen concept, Pasqually's Pizza & Wings.
Melissa McLeanas, VP of global media, licensing, and entertainment at Chuck E Cheese, acknowledges the shift in the entertainment industry. "We understand that today's families have access to a variety of platforms for entertainment, and our online content provides an avenue for kids and parents to experience the joy and wonder of our beloved Chuck E. Cheese characters from anywhere," she said in a statement. 
McLeanas, who joined CEC in May 2020, spent nine years at Six Flags, leading international licensing and partnership deals. 
She emphasizes that entertainment has been a core part of the brand for over four decades and adds, "From our in-store programming, online channels, music playlists and gaming properties, we will continue to evolve how our Chuck E. Cheese characters interact with our multi-generations of fans."
According to the company, the new YouTube content leans into the latest trends and offers popular and seasonal entertainment for kids of all ages. The short-form snackable videos will be released on Tuesdays and Saturdays and include a wide range of interactive dance tutorials and challenges, "zany" songs, and skits featuring Chuck E. and his friends, and remixed music tracks designed to engage and entertain kids and families at home or wherever they might be.
The new season will launch with a "Parents vs. Kids" dance challenge to a fan favorite, Spring Break Break Dance.
 Additionally, Chuck E. Cheese will release singles of various music genres throughout the year on all music streaming platforms. 
Building partnerships with family friendly brands
Chuck E. Cheese said its entertainment division has been building partnerships with family entertainment brands that share the same mission and values of delivering popular, safe, and wholesome entertainment for all families.
Those partners include KIDZ BOP, which provides in-store programming at over 460 fun centers nationwide, several licensing partners across verticals in retail, apparel, toys, and accessories, and a new partnership with Zigazoo Kids, a kidSAFE COPPA-certified and Common Sense Media that offers a social yet safe place for children to be online.
It also welcomed new partners Samsung, Hi-Chew, BlueTriton, and PPG and expanded partnerships with Chupa Chups, Elolab, KidzBop, Pepsico, and Dippin' Dots. 
Chuck E. Cheese has also donated more than $19 million to schools through fundraising programs.
Chuck E. Cheese said the Chuck E. Cheese Summer Concert series will return and, in its third year, will have many surprises. The band will tour more cities this summer, and even some new faces may join the roadshow.
Upgrades and expansions
In 2022, CEC opened several new locations with larger play areas and more arcade games. The company's loyalty program has been successful in attracting new customers with 1.8 million rewards members at the end of 2022.
In a year-end video message, CEC noted a "new era" at Chuck E. Cheese with more than 100 remodels and half of its "fun centers" upgraded.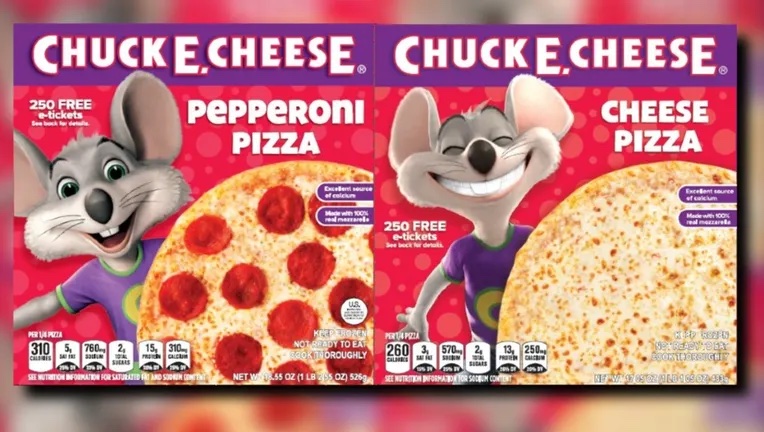 It touted an average of 15 new games per location, nearly 1 million mobile app downloads, 1 million rewards redeemed, three music albums, and five new music specials. Its first licensed frozen pizza was a winner in the People's Food Awards 2022, taking top honors in Best New Frozen Pizza at the Supermarket in June 2022.
Chuck E. Cheese now has 89 international locations after eight new openings in Suriname, Mexico, Chile, Saudi Arabia, and Qatar.
During the pandemic in 2020, CEC filed for Chapter 11 bankruptcy and, by the start of 2021, had emerged as a new entity. The company said it maintained its commitment to food, family, and fun, and that its commitment to culture did not waver.

Get on the list.
Dallas Innovates, every day.
Sign up to keep your eye on what's new and next in Dallas-Fort Worth, every day.