North Texas is a big place, with plenty to do, see, hear, and watch. So, we scour the internet every week to find events and activities for you. As always, events may change at any time, so check the event website or registration page for the latest details. 
---
SATURDAY, AUG. 11
UX/UI DEMYSTIFIED WORKSHOP WITH BRASS TACKS COLLECTIVE
WeWork Thanksgiving Tower, 1601 Elm St., Floor 33, in Dallas
10 a.m. – noon
Brass Tacks Collective will host part one of its two-part workshop series, "UX/UI Demystified." The second part of the series is "UX/UI Workflow and Best Practices" on Aug. 18. Both of these events will be led by Jason Booker, a creative director with Addison consulting firm Credera. Booker leads user experience design work for both global corporations and regional clients. He'll give attendees a primer on UX and UI, delve into process workflow and software tools, and discuss trends impacting the industry, according to the event page
Tickets are $25.
To register and find more information, go here.
—
HOW TO BE SOCIAL END OF SUMMER SOIREÉ
The Centrum, 3102 Oak Lawn Ave., in Dallas
7 – 10 p.m. 
How To be Social will be celebrating the end of the summer by throwing a party for everyone who has helped the community within the past year. Enjoy a night that will be filled with 10 plus local artists and their work, musical acts, drinks and snacks, influential guests including a fireside chat with Bree Clarke, founder and creative director of The Iman Project/Lavender Mint Designs. 
Tickets are $10. 
To register and find more information, go here.
---
SUNDAY, AUG. 12
DEEP ELLUM WATER BALLOON WARS
Tree's Parking Lot, 274 N. Crowdus St., in Dallas
noon – 6 p.m. 
Engage in water balloon battles, take a spin on water slides, or your best aim at dunk tanks in this fun event for a cause.There also will be music and food. The Deep Ellum Community Association and Foundation 45 are teaming up to host the event for ages 18 and older. Proceeds will benefit Foundation 45, which offers free mental health and addiction services to creatives in the area. 
Tickets are $20.
For more information, go here.
---
MONDAY, AUG. 13
DAILY GOLDIE: EPISODE #365 PREMIERE PARTY
WeWork Thanksgiving Tower, 1601 Elm St., in Dallas
7 – 10 p.m. 
Goldie Chan, known as the "Oprah of LinkedIn" by Huffington Post, will be premiering episode No. 365 of "Daily Goldie," which is the longest running daily show on LinkedIn with more than 3 million views. Goldie has paved the way for other content creators to help them share their own stories through the platform. Spend the evening celebrating Goldie on her accomplishments and discussing the future of the platform. 
Tickets are $15.
For more information go here.
---
TUESDAY, AUG. 14
DOWNTOWN DALLAS MONTHLY REAL ESTATE NETWORKING & TRAINING 
GeniusDen, 3106 Commerce St., in Dallas
6 – 9 p.m. 
This networking and training event will focus on the truth about motivated sellers, and the truth about how you should look at your business. There will be plenty of time to network and also hear from Steve Liang, co-founder and CEO of Real Estate IQ. This series is held on the second Tuesday of each month.
Free
To register and find more information, go here.
---
WEDNESDAY, AUG. 15
DALLAS CREATIVE CONNECTS
Bar Louie, 8166 Park Lane, Suite C310, in Dallas
5:30 – 8 p.m. 
Calling all trivia buffs. Creative Connects is inviting professionals in marketing or creative and digital disciplines for happy hour, networking, and testing your knowledge about the creative industry. There will be a cash bar, raffle prizes, appetizers, and you do not have to play trivia in order to attend. 
Free
To register and find more information, go here.
---
THURSDAY, AUG. 16
S.H.E. SUMMIT BACARDI DALLAS
Omni Dallas Hotel, 555 S. Lamar St., in Dallas
8:30 a.m. – 7 p.m.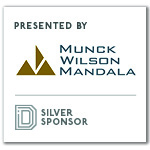 S.H.E. Summit Bacardi Dallas is an empowerment event aimed at cultivating female and male leaders, according to the event website. The inaugural Dallas event will be hosted by Bacardi's Women In Leadership Initiative in collaboration with S.H.E. Summit and Munck Wilson Mandala.
Keynote speakers for S.H.E. Summit Bacardi Dallas include:
S.H.E. Summit founder Claudia Chan
Regional President of North America Bacardi Pete Carr
Managing Partner of Munck Wilson Mandala William Munck
Creator and co-founder of Orange Theory Fitness Ellen Latham
CEO of the Dallas Mavericks Cynthia "Cynt" Marshall 
Nationally recognized journalist and Emmy Award winner Shelly Slater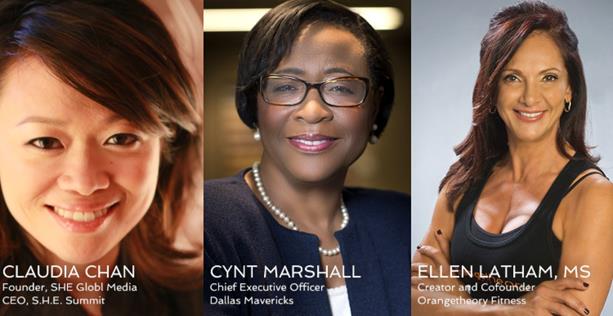 Informative workshops, thought-provoking panel discussions, and keynotes will cover everything from the empowerment of men for gender equality to breaking barriers in male-dominated industries and gender inclusiveness to building a network and the success stories of women leaders.
Find more information and to purchase tickets, go here.
—
MILLENNIALS IN BUSINESS HAPPY HOUR
Bar Stellar, 2810 N. Henderson Ave, in Dallas 
5 – 8 p.m.
Join Millennial Clubs for its monthly business networking event, Millennials in Business. At the last event, there were more than 150 millennial business owners and professionals to mix and mingle with. The price of the ticket includes one beverage.
Tickets are $10.
To register and find more information, go here.

Credits: All photos, logos, and brand images are the property of their respective owners. Company, product, and service names used on this website are for identification purposes only. Trademarks included are the property of their respective owners.
Please visit the event websites for the latest updates on days, times, and location.
---
READ NEXT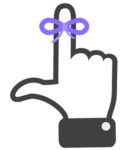 Save The Date: Bitcoin, Ethereum, & Blockchain Superconference, Big Design Conference 2018, & TREC Shark Tank
YOU WON'T WANT TO MISS THESE UPCOMING EVENTS
Fill your calendar with the most innovative events in Dallas. Whether you're interested in attending a workshop, conference or networking happy hour, Dallas Innovates is here to provide you a guide for the who, what, and where of innovation in Dallas. Find upcoming events here.