North Texas is a big place, with plenty to do, see, hear, and watch. So, we scour the internet every week to find events and activities for you. As always, events may change at any time, so check the event website or registration page for the latest details. 
---
THURSDAY, MARCH 15
STEVE WOZNIAK
Winspear Opera House, 2403 Flora St., in Dallas
7:30 p.m.
Steve Wozniak, Silicon Valley icon and co-founder of Apple, is attributed to shaping and maintaining the computing industry while leading various business and philanthropic ventures over the past 30 years. Wozniak was the recipient of the National Medal of Technology in 1985 and was inducted into the Inventors Hall of Fame in 2000, along with many other noteworthy accomplishments. 
At the event, Wozniak will share his personal story, beginning with his early life and the launch of Apple Computer Inc. in 1976 to his current position as a published author with the New York Times and a Chief Scientist at Primary Data. 
Tickets are $49 – $99.
For more information, go here.
—
CROWDSOURCING AND THE SHARING ECONOMY IN SUPPLY CHAIN
Topgolf, 3760 Blair Oaks Drive, in The Colony
5:30 – 7:30 p.m.
The Council of Supply Chain Management Professionals invites you to attend its DFW roundtable tech panel and networking event. This roundtable discussion will focus on apps and the sharing economy in correlation with their presence in the supply chain industry.
Apps such as Uber Freight and Flexe will be analyzed in terms of their current impact and future plans for development, according to the event website. Business experts in the technology field and users of this technology will share stories, engage in thought-provoking discussion, and answer any questions you may have. Dinner and drinks will be provided. 
Tickets are $35 for CSCMP members and $50 for nonmembers.
To register and find more information, go here.
---
FRIDAY, MARCH 16
BACK TO SPACE
Microsoft Corporation, 7000 State Highway 161, in Irving 
10:30 – 11:30 a.m.
Microsoft and Softtek will host an event featuring Apollo astronaut Charlie Duke, who will talk about Dallas startup Back to Space and its mission to inspire the next generation of space pioneers.
*Editor's note: The March 16 event is currently sold out, but you can join the waitlist here.
Free
For more information, go here.
—
17TH ANNUAL SMU BUSINESS PLAN COMPETITION
James M. Collins Executive Education Center, 3150 Binkley Ave., in Dallas
1 – 6 p.m.
SMU will host its 17th Annual Business Plan Competition, during which students will pitch their original ideas for businesses, products, or services. Students will have the opportunity to work with local entrepreneurs, business owners, and venture capitalists while formulating their business plan. Winners will receive cash and prizes.
Free
For more information, go here.
---
SATURDAY, MARCH 17
FEMALE ENTREPRENEURSHIP: MAKING BOSS GIRL MOVES
DFW Global Cowork, 11325 Pegasus St., Suite S201, in Dallas
2 – 5 p.m.
DFW Global Cowork will host a workshop for female entrepreneurs and business owners who want to develop and strengthen their business skills while learning from inspirational business owners. Topics covered will include digital marketing, business development, and understanding your target audience.
Tickets are $35.
For more information, go here.
—
SUNKEN GARDEN
Winspear Opera House, 2403 Flora St., in Dallas
7:30 p.m.
Michael Van Der Aa's one-of-a-kind production brings technology to the opera. This unique opera integrates 3D technology and video, engaging the audience in a story of crime and mystery. With an immersive mixture of electronic music, rapidly evolving technology, modern sets, and 3D glasses, you won't want to miss this amplified production.
Tickets are $29 – $139.
For more information, go here.
---
SUNDAY, MARCH 18
TAKE CONTROL: ENTREPRENEURSHIP SERIES
Omni Dallas Hotel, 555 S. Lamar St., in Dallas
9 a.m. – 3 p.m.
Join Eric Thomas, an inspirational Hip Hop preacher, for his "Take Control" Entrepreneurship Series. Whether you're looking to start your own business, take your business to the next level, or simply enhance your sales and business strategies, this workshop is for you. Learn from a professional and start taking control of your future success.
Tickets are $297 – $1,000.
For more information, go here.
---
MONDAY, MARCH 19
LEGAL INNOVATION AND TECH MEETUP
Blackstone LaunchPad at UT Dallas, 2830 Rutford Ave., in Richardson
6:30 p.m.
The Dallas Legal Innovation and Tech Meetup will have its kick off meeting Monday with Andrew Arruda, CEO and co-Founder of Ross Intelligence. The purpose of this group is to bring community members together who are focused on legal technology and innovation. According to the event page, the meetup will begin with networking and the presentation will start at 7 p.m. with a handful of talks followed by a discussion session. 
Free
For more information, go here.
---
TUESDAY, MARCH 20
POWER OF THE PIVOT: AN INTERVIEW WITH WEBER SHANDWICK
Weber Shandwick, 3030 Olive St., Suite 300, in Dallas
6 – 8:30 p.m.
ColorComm Dallas, an industry group for women professionals of color in communications, advertising, media, and marketing, will host a conversation with Weber Shandwick's Executive Vice President and General Manager of the the Southwest Region Jen Cho. Light bites and beverages will be provided while Cho discusses her career path and the importance of pivoting throughout one's journey to remain marketable, according to the event page. 
Tickets are $15 – $25.
For more information, go here.
---
THURSDAY, MARCH 22
THE BOARDROOM ULTIMATE ELEVATOR PITCH COMPETITION
1208 Oak Drive, in Flower Mound
6 – 9 p.m.
The Boardroom will host its Ultimate Elevator Pitch Competition, followed by the EDGE launch party. Participants have submitted 30-second pitch videos with their original and innovative business ideas. At the event, the audience and panel of outside business experts will vote on the pitches, determining which contestant will advance to the 90 second pitches. Final voting will occur through live social media voting. Don't miss out on this opportunity to network with other business professionals and listen to a variety of original business pitches.  
Tickets are $20 – $495.
For more information, go here.

Credits: All photos, logos, and brand images are the property of their respective owners. Company, product, and service names used on this website are for identification purposes only. Trademarks included are the property of their respective owners.
Please visit the event websites for the latest updates on days, times, and location.
---
READ NEXT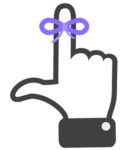 Save The Date: Startup Roast, North Texas Teen Book Festival & Dallas Startup Week
YOU WON'T WANT TO MISS THESE UPCOMING EVENTS
Fill your calendar with the most innovative events in Dallas. Whether you're interested in attending a workshop, conference or networking happy hour, Dallas Innovates is here to provide you a guide for the who, what, and where of innovation in Dallas. Find upcoming events here.
---
WHAT'S ON YOUR CALENDAR?
Know of a great event? Tell us about it here.