North Texas is a big place, with plenty to do, see, hear, and watch. So, we scour the internet every week to find events and activities for you. As always, events may change at any time, so check the event website or registration page for the latest details. 
---
THURSDAY, MARCH 8
ARCADE DEMO
REVTECH, 8144 Walnut Hill Lane, Suite 310, in Dallas
5 – 7 p.m.
The startup Arcade will be offering a demo of its gamification app. The purpose of Arcade is to make sales more enjoyable for retail employees, while enhancing the overall customer experience as well. Free drinks will be provided. 
Free
For more information, go here.
---
FRIDAY, MARCH 9
ENGAGE DALLAS
Federal Reserve Bank of Dallas, 2200 N. Pearl St., in Dallas
9 a.m. – 4 p.m.
The Mayor's Star Council returns with its day-long leadership summit meant to inspire change and collaborative action in our community. Speakers include Robert S. Kaplan, president of the Federal Reserve Bank of Dallas, Ron Kirk, Senior Of Counsel in Gibson, Dunn, and Crutcher and former Mayor of Dallas, and Michael Hinojosa, Dallas ISD superintendent. Presentations will touch on the local and regional economy, health, education, and housing.
For more information, go here.
—
FRIDAY NIGHT SALON
Dallas Institute of Humanities and Culture, 2719 Routh St., in Dallas
6:30 – 8 p.m.
Come participate in an engaging discussion in the spirit of author Theodore Zelda's book, Conversation: How Talk Can Change Our Lives. Zeldin focuses on the art and history of human language, and how we can use conversation as a means to promote healthier relationships in both our personal and professional lives. J. Larry Allums will moderate the discussion.
Tickets are $35.
For more information, go here.
---
SATURDAY, MARCH 10
THE POWER OF ONE CONFERENCE
The Palace Theater, 300 S. Main St., in Grapevine
8 a.m. – 5 p.m.
Founded by Christine Crockett Smith, The Power of One Conference is highlighting the changemakers who are making a difference in the world and encouraging others to do the same. At this day-long event, attendees will have the opportunity to listen to inspirational speakers from all backgrounds, while connecting with individuals who are making a social impact. Lunch and refreshments will be provided.
Speakers include:
Ron Hall, New York Times best-selling author of Same Kind of Different as Me
Mari Woodlief, CEO of Dallas PR firm Allyn Media 
Andrew Newman, creator of Conscious Bedtime Story Club
Oscar Miranda, co-founder of Wholesome Grub
Terry Odis, Dallas architect and executive director of Dallas Youth Poets
Tickets are $125.
For more information and a full list of speakers, go here. 
---
MONDAY, MARCH 12
VISION TO WEALTH: DALLAS ENTREPRENEUR NIGHT
The Westin Dallas Downtown, 1201 Main St., in Dallas
7 – 9 p.m.
Powerteam International, the leading business success education company, will host Vision to Wealth: Dallas Entrepreneur Night. Come network with other entrepreneurial and business professionals in the region, while gaining insight from an expert panel of entrepreneurs and business owners as they share their experiences. Learn how to expand your business, implement marketing strategies, increase revenue, connect with business owners in the region, and more.
Free
To register and find more information, go here.
---
TUESDAY, MARCH 13
IGNITE DFW
Deep Ellum Art Company, 3200 Commerce St., in Dallas
7 – 8:30 p.m.
Hosted by Launch DFW, IgniteDFW will return for it's ninth edition on Tuesday. The volunteer-run, quarterly event gives people from all backgrounds an opportunity to share their passions through five-minute presentations. Presentations may be informative, humorous, research-based, or even emotional, according to the event website.
Tickets are $7 – $30.
For more information and a lineup of speakers, go here.
---
THURSDAY, MARCH 15
STEVE WOZNIAK
Winspear Opera House, 2403 Flora St., in Dallas
7:30 p.m.
Steve Wozniak, Silicon Valley icon and co-founder of Apple, is attributed to shaping and maintaining the computing industry, while leading various business and philanthropic ventures over the past 30 years. Wozniak was the recipient of the National Medal of Technology from the president of the U.S. in 1985 and was inducted into the Inventors Hall of Fame in 2000, along with many other noteworthy accomplishments.
At the event, Wozniak will share his personal story, beginning with his early life and the launch of Apple Computer Inc. in 1976 to his current position as a published author with the New York Times and a Chief Scientist at Primary Data. 
Tickets are $49 – $99.
For more information go here.
—
CROWDSOURCING AND THE SHARING ECONOMY IN SUPPLY CHAIN
Top Golf, 3760 Blair Oaks Drive, in The Colony
5:30 – 7:30 p.m.
The Council of Supply Chain Management Professionals invites you to attend its DFW roundtable tech panel and networking event on March 15 at Top Golf. This roundtable discussion will focus on apps and the sharing economy in correlation with their presence in the supply chain industry. Apps such as Uber Freight and Flexe will be analyzed in terms of their current impact and future plans for development, according to the event website.
Business experts in the technology field and users of this technology will share stories, engage in thought-provoking discussion, and answer any questions you may have. Dinner and drinks will be provided. You are also invited to participate in a round of Top Golf post-event at your own cost.
Tickets are $35 for CSCMP members and $50 for nonmembers.
To register and find more information, go here.

Credits: All photos, logos, and brand images are the property of their respective owners. Company, product, and service names used on this website are for identification purposes only. Trademarks included are the property of their respective owners.
Please visit the event websites for the latest updates on days, times, and location.
---
READ NEXT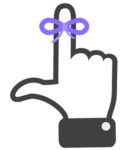 Save The Date: International Supercomputing Conference, Future Festival Dallas and TREC Shark Tank
YOU WON'T WANT TO MISS THESE UPCOMING EVENTS
Fill your calendar with the most innovative events in Dallas. Whether you're interested in attending a workshop, conference or networking happy hour, Dallas Innovates is here to provide you a guide for the who, what, and where of innovation in Dallas. Find upcoming events here.