North Texas is a big place, with plenty to do, see, hear, and watch. So, we scour the internet every week to find events and activities for you. As always, events may change at any time, so check the event website or registration page for the latest details. 
---
THURSDAY, NOV. 2
RUNWWAY TO RESCUE
WeWork Uptown, 1920 McKinney Ave., in Dallas
6 – 9 p.m.
WeWork is putting on a fashion show event benefitting the SPCA of Texas. The event will feature local influencers, followed by pet adoption opportunities, cocktails, light bites, and complimentary manicures. You won't want to miss the event The New York Times is talking about.
Proceeds from the event will benefit the SPCA of Texas.
Free
Register and find more information here.
—
KERNEL LIVE!
Four Day Weekend theater in Sundance Square, 312 Houston St., in Fort Worth
7-9 p.m.
The event is inspired by the Shark Tank television show, and will feature four finalists who will pitch creative solutions to critical social issues before judges and a live audience in the Four Day Weekend improvisational group theater. Judges will listen and decide who will get seed money of $10,000 or more from United Way of Tarrant County's KERNEL program designed to foster social innovation within the community.
Get ticket information here.
—
TREC SHARK TANK
Gilley's South Side Ballroom, 1135 S. Lamar St., in Dallas
7:30 p.m.
In a play on the television show Shark Tank, The Real Estate Council Community Fund will host its first ever event to highlight the economic development and investment opportunities in south Dallas. Demond Fernandez of WFAA will host this event featuring three company pitches, as well as a conversation between Dallas Mayor Mike Rawlings and Dallas Mavericks owner and entrepreneur Mark Cuban. 
Read more about the event here.
Tickets start at $51.
Purchase tickets and find more information here.
---
THURSDAY, NOV. 2 – SATURDAY, NOV. 11
SP/N GALLERY
SP/N Gallery, 3020 Stewart Dr., in Richardson
11 a.m. –  4 p.m. Tuesday & Wednesday; 1 – 6 p.m. Thursday & Friday; 11 a.m. – 4 p.m. Saturday; closed Sunday and Monday

Don't miss the last week of UTD's annual visual arts exhibition brought to you by alumni. The inaugural exhibition highlights the work of 45 successful alumni artists and features diverse areas of work ranging from robotics to computer-generated graphics.
Free
Find more information here. 
---
FRIDAY, NOV. 3
DCCCD 2017 SUSTAINABILITY SUMMIT
Cedar Valley College, 3030 N. Dallas Ave., in Lancaster
8:30 a.m. – 4 p.m.
The seventh annual Sustainability Summit hosts Mustafa Santiago Ali, senior vice president of climate, environmental justice, and community revitalization for the Hip Hop Caucus, as he discusses how to transform vulnerable communities into sustainable and thriving cities. The event will include breakout sessions, in-depth workshops, and synergy sessions that touch on a variety of sustainable living topics, including energy efficiency and urban farming and gardening.
Free
Register and find more information here. 
---
FRIDAY, NOV. 3 – SUNDAY, NOV. 5
TECHSTARS STARTUP WEEKEND FORT WORTH
UNT Health Science Center, 1000 Montgomery St., in Fort Worth
6:30 – 10 p.m. on Friday; 9 a.m. – 10 p.m. on Saturday; 9 a.m. – 9 p.m. on Sunday
If you have a business idea that you would like to give life to, this event is for you. Watch as your idea transforms into a full-blown startup business in just 54 hours with the help of entrepreneurs, developers, designers, and coders.
Tickets are $99.
Purchase tickets and find more information here.
---
SATURDAY, NOV. 4
DALLAS BIKE RIDE
Dallas City Hall Plaza, 1500 Marilla St., in Dallas
8 a.m. – 1 p.m.
Bring your own bike, or use any of Dallas' new bike-share companies and head to City Hall Plaza where 20 miles of car-free streets and endless fun awaits the whole family. Enjoy views of the Dallas skyline not normally visible to bicyclists, en-route entertainment, and food and beverage vendors along the way.
Youth tickets are $30 and general admission tickets are $60.
Purchase tickets and find more information here.
---
MONDAY, NOV. 6 – WEDNESDAY, NOV. 8
OLIVER WYMAN HEALTH INNOVATION SUMMIT 2017
The Fairmont Dallas, 1717 N. Akard St., in Dallas
11 a.m. – 9 p.m. Monday, 6 a.m. – 7:30 p.m. Tuesday, 7:15 a.m. – 1 p.m. Wednesday
The fifth annual Oliver Wyman Health Innovation Summit will focus on how to navigate the current disruption happening in the health-care industry. Senior-level executives will take an in-depth look at current disruption and future of the health-care industry during keynotes, executive sessions, and intimate deep-dive small-group sessions. 
Watch highlights from the 2016 summit here.
Keynote:
Marilyn Tavenner, president and CEO of AHIP
David L. Holmberg, president and CEO of Highmark Health; chairman of the board for Highmark Inc.
Lauren Silverman, health, science, and tech reporter for KERA News; former NPR reporter
Additional Speakers include:
Chris Cigarran, CEO of Imagine Health

Niyum Gandhi, executive vice president and chief population health officer of Mount Sinai Health System

Thomas Goetz, co-founder of Iodine; former executive editor of WIRED

E
Debra A. Gold, senior vice president of Quantum Health
Jo Ann C. Jenkins, CEO of AARP
Stephen K. Klasko, MD, MBA, president and CEO at Thomas Jefferson University and Jefferson Health
Sarah Krevans, president and CEO of Sutter Health
Chris Nicholson, CEO and co-founder of Skymind
Nigel Morris, managing partner of QED Investors and co-founder of Capital One
Paul B. Rothman, MD, dean of School of Medicine, and CEO of Hopkins Medicine
Lisa Suennen, senior managing director of GE Ventures
Todd VanTol, senior vice president of Health Plan Business, Blue Cross Blue Shield of Michigan
Michael Weissel, group executive vice president of Optum

Krishna Yeshwant, MD, partner at GV (previously Google Ventures)
Invitation-only event for senior-level executives.
Find more information here.
---
TUESDAY, NOV. 7
DEEPAK CHOPRA
Winspear Opera House, 2403 Flora St., in Dallas
7:30 p.m.
Don't miss the opportunity to hear from Dr. Deepak Chopra, a world-renowned pioneer in integrative medicine and personal transformation, founder of The Chopra Foundation, and 25-time New York Times bestselling author, according to the event website. Chopra has been described as "one of the top 100 heroes and icons of the century," according to TIME magazine.
Tickets start at $36.
Purchase tickets and find more information here.  
---
WEDNESDAY, NOV. 8
HEALTH WILDCATTERS PITCH DAY 2017
Majestic Theatre, 1925 Elm St., in Dallas
2 – 7 p.m.
Companies in the Health Wildcatters' accelerator program will pitch their businesses at this showcase event. There will be a networking opportunity during the presentation intermission, and a VIP reception after party starting at 5 p.m.
Tickets start at $10.
Purchase tickets and find more information here.
---
WEDNESDAY, NOV. 8 – SUNDAY, NOV. 12
LONE STAR FILM FESTIVAL
Various venues in Sundance Square in Fort Worth
The Lone Star Film Festival Ball will kick-off the 11th annual festival at Bass Performance Hall. The weeklong event will include film screenings, a film competition, panel discussions, guest speakers, awards and parties, according to the event website. 
Early bird all-access badges are available online for $225. Individual screening tickets are $10 at the door.
Purchase badges and find more information here.
---
THURSDAY, NOV. 9
EQUITY IN TRANSPORTATION: EQUAL ACCESS TO OPPORTUNITIES FOR ALL
The University of Texas at Arlington College of Architecture, Planning and Public Affairs,
601 W. Nedderman Drive, in Arlington
5 – 7 p.m.
Following the alarming results of a study scrutinizing the equity of Dallas transit system released by CTEDD Director, Shima Hamidi at the second installment of CTEDD's fall lecture series, expert panelists will further discuss topics surrounding transportation equity and equality opportunities for the Dallas area population. 
If you can't attend, catch the event live-stream here.
Keynote Speakers include:
Patrick Kennedy, DART
Theresa O'Donnell, city of Dallas
Thomas Bamonte, North Central Texas Council of Governments
Shima Hamidi, C-TEDD
Free
Register and find more information here.  
Credits: Feature photo montage by Dallas Innovates. All photos, logos, and brand images are the property of their respective owners. Company, product, and service names used on this website are for identification purposes only. Trademarks included are the property of their respective owners.
Please visit the original event websites for updates on event times and location changes.
---
READ NEXT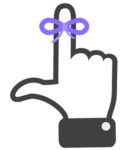 YOU WON'T WANT TO MISS THESE UPCOMING EVENTS
Fill your calendar with the most innovative events in Dallas. Whether you're interested in attending a workshop, conference or networking happy hour, Dallas Innovates is here to provide you a guide for the who, what, and where of innovation in Dallas. Find events such as these and more, here.