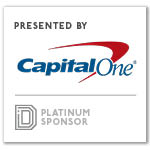 Plano Independent School District (ISD) is expanding its parent education program and making family financial literacy a priority. The district aims to make its families more financially secure, teaching them how to start building wealth, regardless of their income level through a new partnership program from Capital One.
This year a team of financial literacy experts has worked with more than 100 Plano ISD parents to help them develop savings strategies and plans. "We removed the myth that you have to have a lot of money to begin saving," said Andrella Thomas, manager of Social Innovation at Capital One. "Anyone can begin a savings plan. We made the idea of saving accessible to everyone."
Five Capital One volunteers led free Savings Success Workshops for Plano ISD parents to teach them about different types of savings (emergency, short, and long-term savings) and help them determine their own savings goals and plans, based on individual family needs. The program is part of Capital One's Impact Initiative to support underserved communities and "build up a generation of wealth."
Building a customized savings roadmap
Sharon Bradley, Plano ISD's director of family and social services and parent education and engagement, said, "The Savings Success Workshop has been a great addition to our parent education program." Bradley said she wanted to provide an opportunity for parents to learn more about family financial literacy with information provided directly from those in the financial community. Enter Capital One, which has served as a great partner with the Plano district in the past. Bradley was pleased that the workshop format wasn't lecture-based, but more about practical applications for parents.
Thomas said Capital One's workshop leaders focused on helping each parent develop a tangible plan, complete with a worksheet roadmap to reach savings goals.
"They were walking away with a customized savings plan to build their savings based on their timeline," Thomas said. For a portion of each session, those attending split into small groups and share tips, tools, and apps they use to save money. Thomas said that many parents shared coupon apps and tools to track subscriptions. "It was an opportunity to learn from every parent," she said.
Innovating to fit needs with new Spanish language version
Although Capital One financial literacy experts have offered the Savings Success Workshop in other parts of the country to various audiences, the Plano ISD sessions prompted them to create a Spanish language workshop after administrators identified many Spanish-speaking parents in their school community who could benefit from the program. "This was the first group to try out the Spanish Savings Success product," Thomas said. "Plano ISD helped us innovate this."
While parents are the primary audience for the financial training, a group of Plano ISD students who interned this summer with Plano Mayor John B. Muns took the Savings Success Workshop. A PTA parent who attended one of the sessions asked if it could be offered at the high schools for students about to graduate. "Kudos to Capital One for planting that seed, so parents say, 'I want this for my student,'" Bradley said.
Next step: boosting skills for career development
Capital One officials plan to continue to offer the workshop, with the next session scheduled for November. Later this school year, they hope to add a career readiness component for interested Plano ISD parents and educators. Thomas said the career readiness program for Plano ISD parents —still in the developmental phase—will focus on building skills to land better jobs, such as writing a good resume, interviewing strategies, and personal branding through tools like LinkedIn.
The interactive workshops will be facilitated by Capital One human resources professionals and hiring managers. "We wanted to look at the budget piece first, then career readiness," Thomas said. "They can learn how to manage money more effectively, then they know what to do with the extra money a new job may bring." Bradley said the career readiness workshop would further enhance parents' skills to help them take their next step forward. By taking advantage of these free training sessions, parents are also showing their children the value of life-long learning, Bradley said.
Closing gaps in equity and wealth building
The Plano ISD financial literacy training is in line with Capital One's commitment to creating equity across communities. "Giving back to the community is part of Capital One's culture," Thomas said. "And improving financial literacy in communities can help us close all kinds of gaps." She reiterated that when parents and students learn how to budget and save effectively, they're more prepared for life's changes and can improve their socioeconomic standing over time, especially with an effective career-building strategy.
The Savings Success Workshops are part of Capital One's Impact Initiative, a $200 million multi-year commitment to support underserved communities and advance socioeconomic mobility by closing gaps in equity and opportunity.
Both Bradley and Thomas are excited for the partnership to continue because they have seen firsthand how it is benefiting Plano ISD families, empowering them to develop financial strategies and plans on their own terms. "It truly takes a village for our kids to be successful socially, emotionally, and financially," Bradley said. "We're only as effective as our health, and we want to make sure our village is healthy."
Capital One is a Dallas Innovates Platinum partner. "New Workshops Help Plano ISD Parents Learn to Save for Success" was written and edited by the DI content studio. 

Get on the list.
Dallas Innovates, every day.
Sign up to keep your eye on what's new and next in Dallas-Fort Worth, every day.