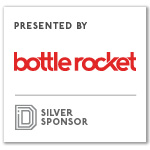 It's 2018, and the mobile revolution is in full gear.
According to eMarketer, people spend almost 3 ½ hours using mobile apps daily. But just as quickly as big brands have acknowledged and built out mobile products to serve their customers, the landscape is changing again. Tech never rests. It will be a while before another sea change in customer technology occurs, but the mobile ecosystem is continually morphing. Following are three of half a dozen trends Bottle Rocket will be paying attention to in the new year. Mobile product owners, ten-HUT!
Catch up on the first set of trends with Mobile in the Year 2018 Part I.
TREND FOUR: ARTIFICIAL INTELLIGENCE & MACHINE LEARNING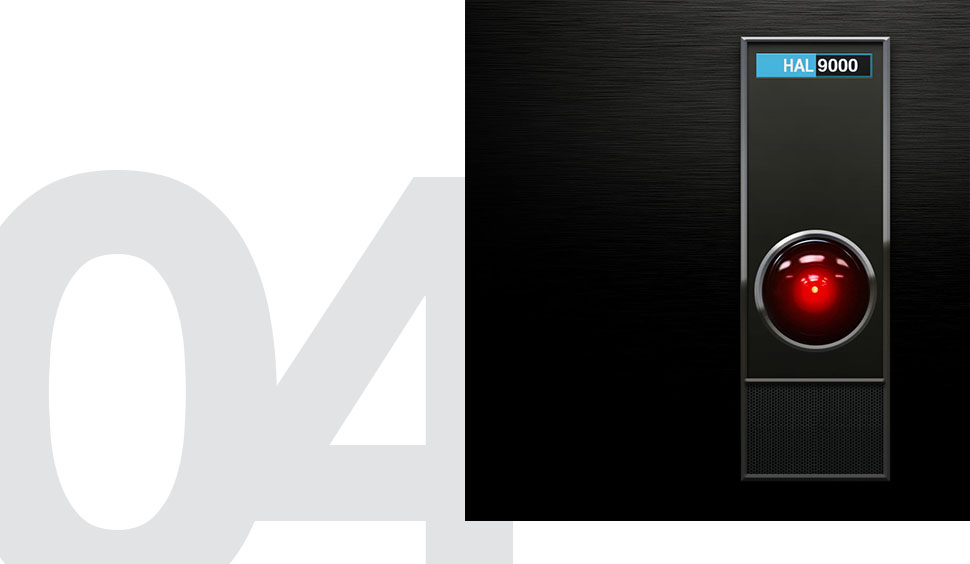 What are you going to say when your boss asks for your opinion?
Well, if your boss is named Dave….
We've seen artificial intelligence (AI) and machine learning (ML) mature quickly. Stories of how huge companies used this marriage of computer science, statistical analysis, and complex mathematics to improve their own secret sauce were growing. In 2017, every new startup had their hands in AI somehow, and companies across the board began working on various innovation projects to understand new ways that AI/ML could improve business and their customers' experience.
As we enter 2018, brands will leave innovation projects behind and will implement AI/ML everywhere. Recommendation engines, prediction models, chatbots, complicated data analysis: AI and ML have proven themselves to have a place across organizations, and companies now know their value.
Who is already ahead of you?
Fashion and beauty brands like Diane von Furstenberg and ColourPop have used AI to build personalized recommendations based on both data gathered from all shoppers and data gathered from a specific shopper. Products that are most likely to appeal to that specific customer appear on the front screen. These brands have found that putting relevant products up front drops some of the barriers to mobile buying.
Netflix has a different approach to AI though. Their most recent undertaking, dubbed the Dynamic Optimizer, is certainly an innovative approach to applying AI to streaming services. Instead of relying on standard compression methods, Netflix is working on an AI that will analyze each scene of a movie or TV show and alter the bitrate (how much data is passed per second along a digital network) dramatically to minimize file size and compression artifacts (distortion in image or video caused by compression). The result is a better viewing experience with more detail in each scene and fewer interruptions.
Here's an idea (or two)
AI, ML, and the Big Data that powers such applications will be used in many different industries. Because it is ideal for personalization at the individual level (AI helps a system predict who it is interacting with and what that person needs), such systems may help create individualized pharmaceutical prescriptions in the future. Everyone will receive an optimized prescription, based on such things as their current health, genetic background, location, and other medications in their systems. Such personalization could also be applied to things like auto repairs, travel planning, and automated grocery shopping (with robotic delivery!).
And, as mobile devices grow powerful enough to run AI, data processing no longer needs to live exclusively in the cloud or on a server, passing results provided to clients via a pretty package.
There is a shift toward returning data processing to the client side, referred to as edge computing. This is the handling of data processing at the point of data collection rather than having one central data center handle all of the processing. By shifting AI processing and data crunching from the cloud to the mobile device, companies are saving time and money. This could lead to improving and scaling customer service by noticing and reacting to trends as they happen.
TREND FIVE: CLOUD MIGRATION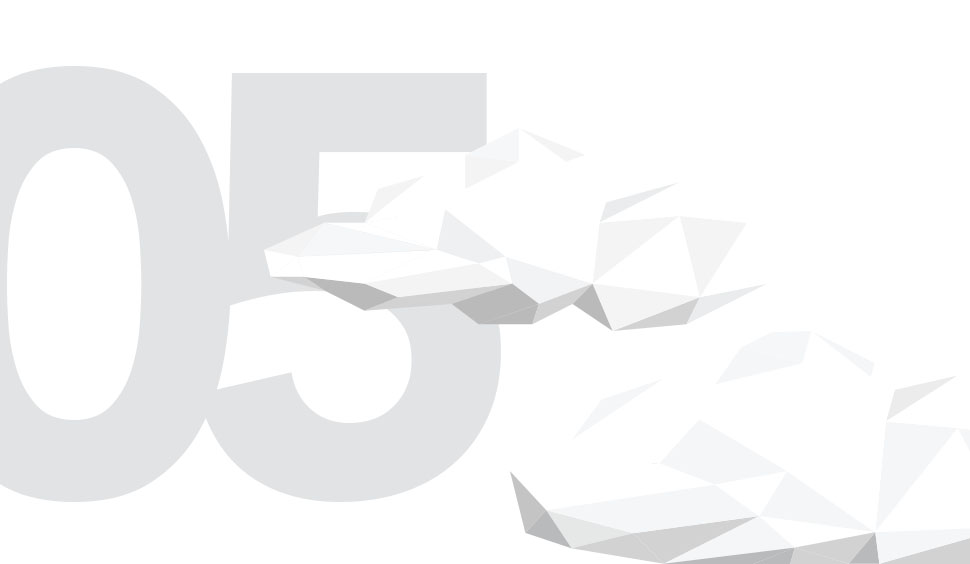 What are you going to say when your boss asks for your opinion?
Everything is in the cloud these days. All your favorite music, family photos, boring PowerPoints, rain, lightning…. For the last few years, Amazon's Amazon Web Services (AWS) was the de facto winner in Cloud services, while Google and Microsoft were each quietly working away on their Cloud offerings, Google Cloud Platform (GCP) and Azure.
AWS is still the heavyweight, but in 2017, Amazon had a few embarrassing moments that showed companies there are flaws in the system. Between a handful of internet crushing outages and companies looking at their bills, those same companies are now ensuring they have the best fit for their Platform as a Service (PaaS) or Infrastructure as a Service (IaaS) offerings.
At the same time, Google is investing in GCP and currently has one of the strongest PaaS/IaaS platforms one could hope for, all backed by the power of Google. In 2018, expect many companies to begin migrating to GCP. Simultaneously, companies are also strengthening their security by establishing a multi-cloud solution that maintains up-time even if a massive outage hits an Amazon Hosting Center (as happened in March 2017). Expect more to diversify with GCP.
Who is already ahead of you?
Large companies like Coca Cola, Home Depot, and Snapchat already run on GCP. Even a small company called Apple (must be a startup) is said to be moving from AWS and saving a bunch in the process. This fits in with a recent survey of 200+ IT managers from SADA Systems reporting they prefer GCP and Azure to AWS.
Many companies that are migrating to GCP have pointed to GCP's innovative bill rate and continuous use discount as large drivers in savings over AWS and Azure. These same companies like to highlight Google's best-in-class security and sustainable energy programs as other reasons for their move.
Here's an idea (or two)
In 2018, you should try to launch new projects on GCP or take a moment to reevaluate your Cloud plan in general to ensure that you are still using the top Cloud provider for your services. Many years may have passed since you picked AWS, and it might be time to reconsider.
When moving to GCP, also look at their integrations with BigQuery, BigTable, and Dataproc: three options to quickly help you change how you see your data. BigQuery is similar to your traditional structured data, BigTable is your NoSQL data option, and Dataproc helps you immediately employ big data by running all your Hadoop Clusters in the Cloud. If you feel behind with big data, GCP could create a double win for your company.
TREND SIX: VISUAL SEARCH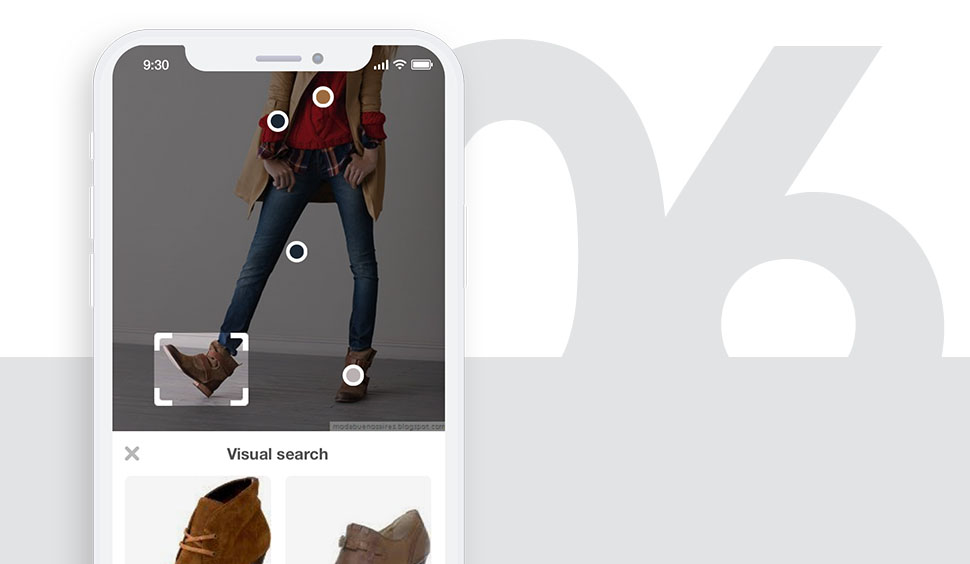 What are you going to say when your boss asks for your opinion?
This isn't quite what your single friend does when he steps into a bar, but it's close. Imagine pointing your mobile phone camera at a stranger's shoes and getting information on where to buy a pair. That's visual search. And it's going to rival text and voice in the very near future.
Google rolled out Google Lensin its proprietary Pixel phones in late 2017, and that's a sign. This technology, enhanced visual recognition, will make its way quickly to Android phones, and eventually to the entire mobile ecosystem. Pinterest has used a form of visual search for quite a while—a user can zoom in on an object in a pin to get information on similar products. As long as the returned pin is linked properly, the viewer can follow it to a theoretical purchase location online.
You may want to tell your boss the technology is still emerging, but the audience has clearly shown a propensity for communicating in a visual way. So, it should be on the roadmap.
Who is already ahead of you?
Target has partnered with Pinterest to allow people to zoom in on product photos and then browse similar items for sale in Target stores. This is the first time Pinterest has integrated its lens image search feature into the mobile app of a retailer, according to TechCrunch.
And that retail giant, Amazon, is also providing functionality allowing users to find items similar to a visual image they capture. These aren't the only retailers using visual search: JCPenney, Best Buy, and Neiman Marcus have all experimented and implemented to some degree.
Here's an idea (or two)
How will visual search disrupt other industries than retail?
A forward-looking hospitality brand will allow its customers to snap a photo of a needed amenity or room type, and will then auto-magically pair that traveler up with their best version that matches the need. The even more hospitable brand may expand such visual search to include concierge services outside the property in response to a visual search including desired food, music, or tour experience. And if a traveler snaps a pic inside one of the brand's properties, the brand can then provide that traveler a recommendation whenever they book travel to another city anytime in the future. We don't know which hotel brand will get there first, but the winner will earn millennial hearts and minds.
You've got some unbelievable technological advances at your fingertips. Use those noted here to improve your mobile roadmap and your customers' experiences. The brands that stay technology-forward will be the winners in this brand-eat-brand world of customer expectations fueled by rapid technology advancement.

Get on the list.
Sign up to keep your eye on what's new and next in Dallas-Fort Worth, every day.