---
UPDATE, Feb. 16 at 3:18 p.m.: The Dallas Business Journal reported Thursday that a demolition crew has begun tearing down the former Macy's store at Valley View Center.
---
Some visible action is set to occur on the Dallas Midtown project as demolition plans are in the works for the former Macy's store located at the Valley View Center in North Dallas.
The massive 430-acre redevelopment known as Dallas Midtown has been in the planning stages for about five years.
"THE LARGEST URBAN REZONE IN THE HISTORY OF THE CITY"
In an interview with CBS DFW, Developer Scott Beck calls it "the largest urban rezone in the history of the city" —  one that will help Dallas compete with the region's northern suburbs that have won the battle recently when it comes to high-profile corporate relocations.
To be modeled after the Shops at Legacy, Midtown is expected to include a high-end hotel, apartments, office buildings, a movie theater, restaurants and retail, and a 20-acre city park — four times larger than the very popular Klyde Warren Park in Uptown. Its footprint includes the land where Valley View Center is located and it will stretch to just north of Alpha Road.
"It's about a $2.5 billion project with 17 city blocks and over $50 million of infrastructure we have to put in place," Beck told The Dallas Morning News. Beck Venture's portion of the redevelopment covers about 70 acres. Other developers are also involved.
A portion of the development, what is being called "Gallery at MIDTOWN," is expected to represent established and emerging artists and will be designed as a place for creative and innovative programming to allow seasoned artists and new talent to thrive.
Under the plan, the mostly vacant Valley View Center is perhaps the biggest and most noticeable piece of the redevelopment. The ailing mall, built in 1973, has been on the decline for a number of years.
EF Properties owns the Macy's store and surrounding parking lots and plans to redevelop it into a mixed-use project with Hillwood Urban.
The teardown of the former Macy's store, expected to begin any day now, has a few Dallasites feeling nostalgic for the iconic mural on the Sanger-Harris building and recalling other fond mall memories. The city looked at trying to dismantle and save the mural but ultimately decided it was too expensive.
GuideLive recently published some fun historical photos in its "Farewell, Valley View Center: 15 Things We'll Remember about you," which is worth a look if you grew up going to this mall.  Who can forget when the mall displayed a giant popcorn ball, circa 1997?
Even though we may be feeling a bit nostalgic, we know good things are in store. Beck sat down with KRLD's David Johnson in January and got those listening pumped up about the future.
As Valley View gets torn down, new life will emerge with so many options: new restaurants, shopping, office, apartments, and entertainment galore. Midtown's substantial size at build-out rivals other large developments: Beck notes that it's about 3 ½ times the size of Uptown and West Village and about five times the size of the West Legacy development in Plano.
"THE CATALYST PROJECT"
"This is a shot in the arm," says Beck. He calls it "the catalyst project" that will provide the critical mass to attract big corporations to Dallas such as Toyota, which built in Plano and FedEx, which moved out of the Galleria a couple of years ago to build a new campus in Plano's Legacy development.
The first phase of Dallas Midtown is scheduled to be completed by the end of 2019.
Gallery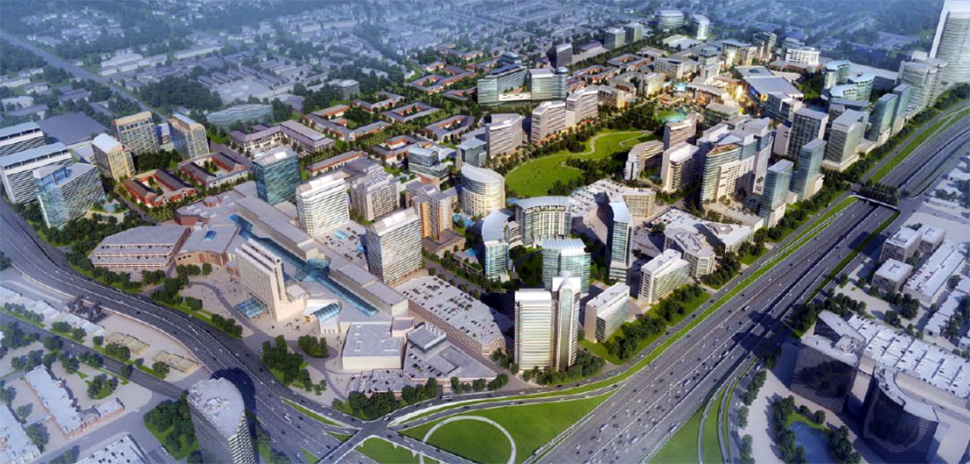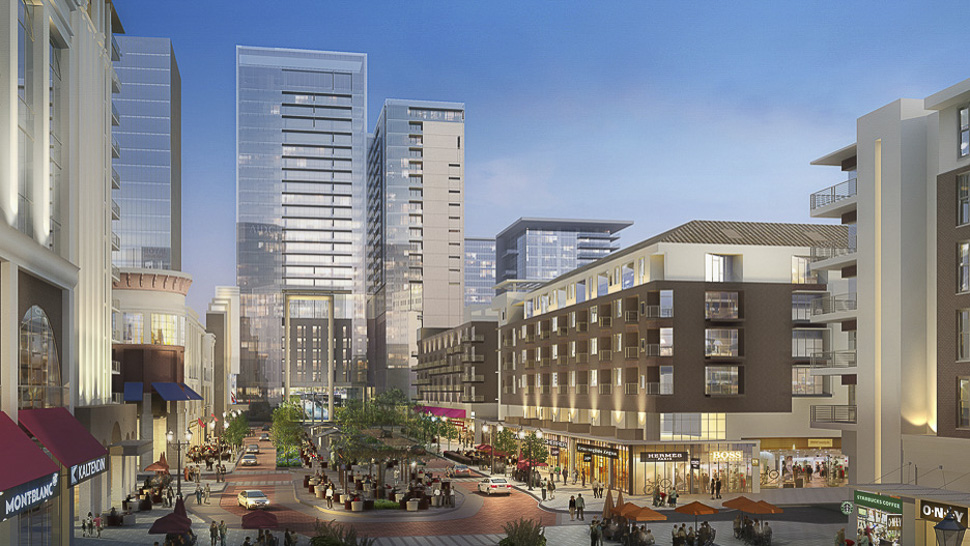 ---
Delivering what's new and next in Dallas-Fort Worth innovation, every day. Get the Dallas Innovates e-newsletter.