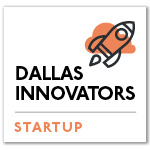 With the mission of bringing purpose to play, Corey Clark is using video games to advance medicine. His company, BALANCED, combines human intelligence and machine learning that allows people and computers to work together to solve problems.
"In the simplest terms, 'We bring purpose to play,'" Clark says.
Clark's platform, HEWMEN, has already brought communities together, given hope to a child fighting cancer, analyzed medical imagery, and processed data to help make cancer treatments more effective—all by using the power of video games. HEWMEN combines the processing power of gaming computers with the intuition of actual gamers, Clark explains, which creates a cloud platform that allows humans and machines to work together to solve problems in new and innovative ways.
And, recently, Clark was on the team called People ForWords from Southern Methodist University and nonprofit literacy provider Literacy Instruction for Texas (LIFT) that won a total of $2.5 million in a competition hosted by the Barbara Bush Foundation Adult Literacy XPRIZE. The team's treasure-hunting smartphone app, Codex: The Lost Words of Atlantis, tied for the grand prize and won $1.5 million of the $3 million grand prize. It also won a $1 million achievement award for the most-effective app to help English students learn to read.
Meet Corey Clark, Ph.D., the CTO of BALANCED Media | Technology.
What problem are you solving with your product or business?
HEWMEN embraces the new model for media found in video games and streaming services that engage billions of users everyday, such as YouTube, Twitch, and Mixer.  This innovative platform allows individuals to unlock their problem-solving skills and stored potential found in idle computing devices. Both of these resources are applied toward causes these communities care about, while simultaneously supporting the developers and content creators they interact with everyday.
HEWMEN has provided a new model for giving and revenue generation for communities, foundations, and developers. 
How is BALANCED Media | Technology different?
In short, our cloud network is different, because it incorporates not only computers, but people too.
The HEWMEN platform takes advantage of every person sitting behind a computer that makes up the volunteer grid network, creating a Community as a Service (CaaS) model for problem solving and application development. This combination of people and computers creates a new type of cloud network in which machines and humans interact, collaborate, and complement each other.  
---
READ NEXT 26 North Texas Innovators Who Are The Future Today
---
When applied to machine learning (ML), gamers can replace or be added into any portion of the ML algorithm loop, such as providing training sets, output validation, result mutation, and even modifying the training process all together. Additionally, ML techniques can be injected into various human computation techniques found in many crowd source algorithms. This allows for players to interact directly with ML algorithms and techniques, giving humans and machines the opportunity to collaborate in a single environment.
Is there a real world example you can give?
One example that was a validation of our approach and techniques was the analysis of imagery to identify Age-related Macular Degeneration (AMD). Specifically, Eye in the Sky: Defender was able to show that after about seven levels of play (~15-20min), players were analyzing the OCT images of Age-related Macular Degeneration (AMD) with the same level of accuracy as professionals in the laboratories.
This showed that players engaged through HEWMEN were capable of analyzing images as well as providing insight on where the disease state was located. The results were presented in December 2018 at a session titled New Developments in Imagine: Artificial Intelligence in Retinal Imaging by Karl G Csaky, M.D., Ph.D., Director and Chief Medical Officer of Retina Foundation of Southwest.
We also held an event at the end of last year that provided analysis on our chemotherapeutic co-medications data, which is used to help find treatments for multi drug resistant cancers. This is a collaboration between BALANCED and SMU's Center for Drug Discovery, Design and Delivery group, led by Pia Vogel, Ph.D. and John Wise, Ph.D. During the event, streamers played a modified version of Minecraft. During gameplay, they help identify properties of lab test compounds that can be used to increase the success of further compound selection. This event also helped foster a relationship between SMU and LSU Health in Shreveport, where compounds analyzed during gameplay are being sent for animal trials.
Our work over the last year has also lead to publications as well:
What round of funding are you in?
We are currently in the middle of a $3MM Seed Round.
How much money have you raised thus far?
Since incorporation, we have collected $2MM, but have roughly $1.5MM investment opportunity remaining open in our current seed round.
Why did you launch in Dallas-Fort Worth?
Simply put, Dallas-Fort Worth is home. Collectively, we have started and ran a number of successful technology and gaming companies in the metroplex, have strong ties to SMU, and see Dallas-Fort Worth as primed to be the next big technology center for the country. We want to be leaders in that mission.
What are your real responsibilities day to day?
My time is split between product meetings with our amazing development team and meetings with investors, partners, and customers. My main goal and responsibility is to empower our development team and ensure they have all the resources needed to help BALANCED realize its vision and mission of bringing cause to communities through play. 
How has your previous life experience or employment played a role in your success?
The biggest experience that has played a role in where I am at today is perseverance. No matter where I look, at my time in the U.S. Navy, studying for a Ph.D., or as a CTO in a technology company, perseverance in the face of obstacles is the one constant. You can be sure that if you wish to start a company, you will face challenges—lots of challenges. It is your ability to push through each and every one that allows you to adapt and find the right answer or the right solution needed to get you to that next level.
What do you like about working in tech in Dallas?
There is a highly trained and motivated workforce coming online and the entrepreneurial spirit has always been strong in Dallas-Fort Worth, we are looking at a new technology wave lead by out-of-the-box thinkers.
Your first breakthrough moment?
Our first breakthrough moment was when we identified a way to visualizing a 72-dimensional problem in two dimensions. This allowed us to start mapping the chemotherapeutic comedication data provided by our partner at SMU Drug Discovery group into a video game. We applied the visualization and interaction methodology into Minecraft and a custom video game called Wiley Wizard. It showed both the scalability and flexibility of our technique and approach at BALANCED.
---
READ NEXT SMU-LIFT Game Design Team Wins $2.5M in Adult Literacy XPRIZE Competition
---
Your latest breakthrough moment?
Integrating humans directly into the machine learning training, where humans now have the ability to inject insight into a machine learning model, thereby jumping it forward without new training data or computational power. We are taking the standard educational model, where a student can learn both from experience and expert insight and have modified the machine learning process to now take advantage of both in real time.
What have you tried and failed at?
Not every project or startup I attempted has ended with the original goal I had in mind and some would say that these could be called failures, but all of them have taught me a lesson or given me a valuable insight. I don't see these as failures, but as steps along the path that has brought me to my current place. Without each and every one of these projects I would have never gained the experience, knowledge or relationships, which all shaped me to be where I am today.
What's on the horizon for you and your company?
One of the most exciting things on the BALANCED horizon is moving from research to treatment. We can already see how much impact HEWMEN has on the ability to advance research, but where I believe we will have the most impact is when communities playing HEWMEN powered video games are an active part of the patient treatment process. Whether that is happening as part of our pilot study we will be launching looking at how our games improve outcomes of children receiving chemotherapy or parsing genomic data to help doctors find the best treatments for patients. Empowering these communities of gamers and influencers to bring the resources of their communities to have real impact on people's lives is the horizon I see for BALANCED. HEWMEN will not only be helping identify the medicines and treatment of tomorrow, it will be part of helping provide the vital information needed by doctors to treat the patients of today.
Who's inspiring you right now, and why?
Gamers are a group of people who inspire me. They have a connection to their communities and they deeply care about the world and those around them. In 2017, the video game streamers on Twitch raised over $25MM towards various charities. This trend is only increasing, and it is a testament to the importance of cause to these communities and the influencers who help guide them. Their desire to help change the world and have a positive impact is inspiring. Whenever we attend a gaming convention and explain to those in attendance what the HEWMEN platform can do, we receive enormously positive feedback. When we ask, "Why do you want to join the HEWMEN platform and help?" Their responses usually take the form of: "Why would we not want to help!?!!?" 
Tell us about a recent breakthrough or some cool technology that's underway that you're excited about.
The work being done in the intersection of analytics, machine learning, and medicine is the area I find the most exciting. The American Heart Association One Brave Idea is using genomics and crowdsourcing to help treat coronary heart disease. The researchers at UT Southwestern MAIA Laboratory are combining radiometric and machine learning and changing how radiation therapy is used to treat cancer. And SMU Drug Discovery group is using simulation and machine learning to make multi-drug chemotherapeutic resistant cancers, treatable.
Each of these groups are combining multiple areas of science, engineering, and math. I believe the greatest leaps we will see in the future will be when these multidisciplinary approaches come to fruition, and it will be these techniques that make precision medicine a reality.
What advice do you have for someone who is trying to break through in tech right now?
Don't go at it alone, and surround yourself with people who will challenge and help refine your vision. Find people who can fill the gaps in your knowledge and skill sets, and value those people. Be open to ideas and criticism, and flexible to adjust your vision and technology to the opportunities and insight gained from the challenges ahead. Every roadblock you face is an insight gained and an opportunity to help identify your competitive advantage in the future release of your product. 
This Q+A was used for a series in Dallas Innovates 2019—The Magazine.  
Dallas Innovates 2019—The Magazine highlighted 26 North Texas innovators who are the future today. These men and women are are renegades, visionaries, and people who don't take no for an answer. And they are all forging the future of tech that has the potential to change the world. Throughout the next month, we will be sharing individual interviews with our innovators as part of the extended magazine content on dallasinnovates.com.
---
Read it online
Dallas Innovates 2019—The Magazine explores the region as a rising tech hub that will shape the future of innovation. The theme of our second annual print publication, "A Breakout Moment," explores why now is the time for the region to grab its place in the tech universe.

Get on the list.
Dallas Innovates, every day.
Sign up to keep your eye on what's new and next in Dallas-Fort Worth, every day.