The Mayor's Star Council (MSC) virtually revealed its ninth class during a recent weekend retreat that incorporated MSC history, leadership, and philanthropy.
The civic-minded organization, made up of a group of diverse young professionals from ages 25 to 40, develops emerging leaders who are committed to creating a collective impact approach to progress. Dallas Mayor Eric Johnson challenges the group to civically engage in the issues the city faces today, rather than inheriting them in the future.
Dallas City Manager T.C. Broadnax and city council members Cara Mendehlson and Casey Thomas welcomed the rising leaders at the retreat that included implicit bias training to strengthen engagement within the Dallas community. The meeting also included congratulatory remarks from Mayor Johnson and Congressman Colin Allred.
The MSC, with 275 "family" members that include the current class and its alumni, is dedicated to tackling issues in Dallas head-on, and actively work towards improving Dallas for the future. Members are selected from eight areas of cultural and professional influence—arts and entertainment, business, education, government, hospitality and tourism, media, religion, and the social sector—in order to include a multitude of perspectives and thorough solutions.
"I've always believed in the power and potential of young people to make real and substantive change in our democracy and in our public policy," Congressman Allred said. "I see so many new young leaders emerging in Dallas working to make our area a better, more inclusive place."
#redefine9
Dubbed #redefine9 for Class 9, the MSC will work alongside the Mayor of Dallas. While not officially affiliated with the city, the group's projects will reflect his priorities.
Here are the members of the 2020-2021 Mayor's Star Council, along with their ages, companies, and titles:
Byron Bailey, 29: SettlePou P.C., Associate Attorney
Katie Benningfield, 27: Dallas Independent School, District Teacher
Amy Berger, 38: American Jewish Committee (AJC), Assistant Regional Director
Mary Blake, 31: Frontline Monitors, Clinical Research Associate
Travis Bruton, 38: Trinity Industries, Senior Accountant
Dennis Clancey, 37: Team Rubicon, Disruptor in Residence
Grace Cook, 32: Self-employed, Civic Volunteer
Courtney Craig, 36: Paul Quinn College, Director of the Office Of Prestigious Opportunities
Keisha Crane, 39: City of Dallas Assistant, City Attorney
Marquez Davis, 28 KIPP Texas Public Schools – KIPP Pleasant Grove Primary Lead English Language Arts Teacher
Lacy de la Garza, 32: Catholic Charities Dallas Parish, Community, & Volunteer Engagement Sr. Program Manager
Shannon Epner, 32: Big Thought, Senior Manager – Research, Evaluation, Design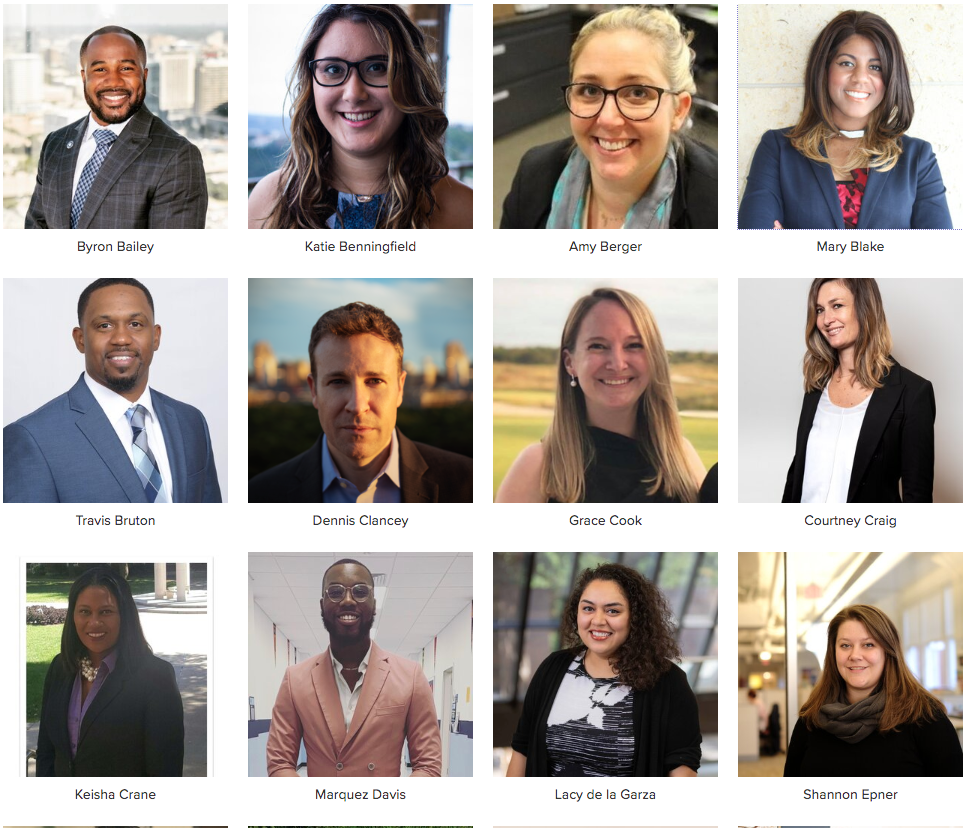 Blanca Garcia, 34: Grant Halliburton Foundation, Director of Mental Health Resources
Natashia Gerald, 37: U.S, Department of Treasury, Program Analyst
Benjamin Greenberg, 26: Dallas Children's Advocacy Center, Outcomes Analyst – Direct Services
Toni Howard Lowe, 38: EY, Diversity & Inclusiveness Leader for the National Tax Practice
Terrance Johnson, 36: TMJ Dance Project, Founder & Executive Artistic Director
Denita Lacking-Quinn, 40: City of Dallas, Business Outreach Specialist
Sydnie Long, 26: U.S. Senate Constituent, Outreach Liaison
Veronica Lopez, 30: Parkland Health and Hospital System, DeHaro Saldivar Health Center Social Worker II
Rhiannon Martin, 39: Junior Players, Artistic Manager
Thomas McCutcheon, 32: Medical City, Plano Anesthesia Technician
Yanela Montoya, 29: Texas 2036, Special Assistant to the CEO
Karyne Nguyen, 32: Mr. Cooper, Group Assistant Vice President, Corporate Social Responsibility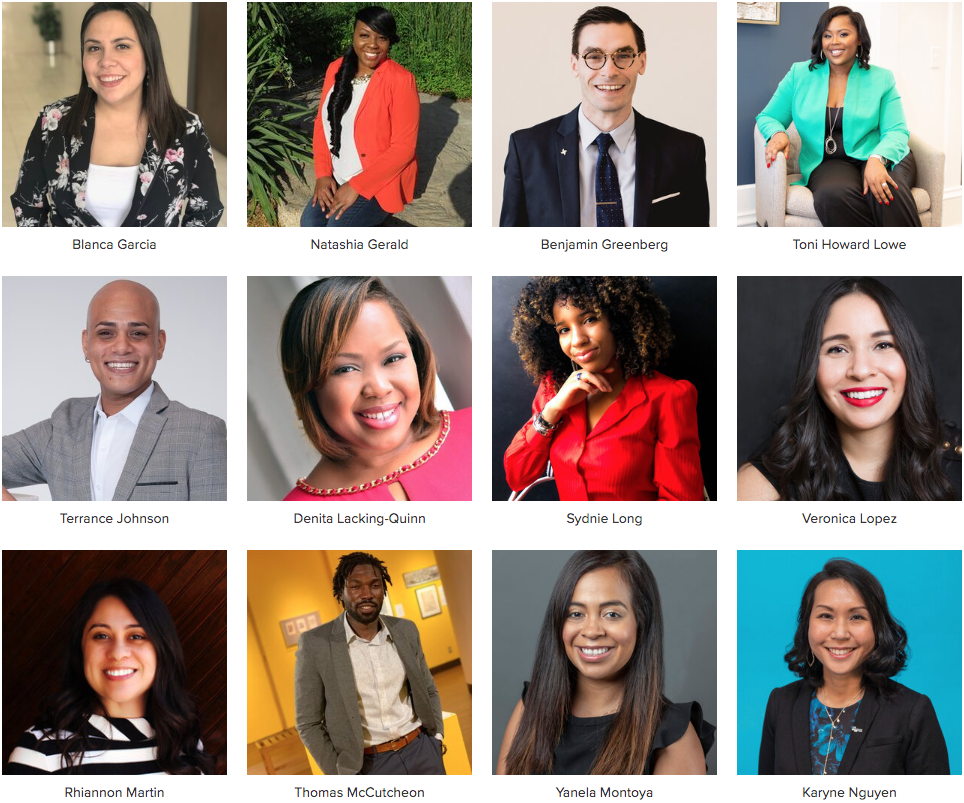 Erin Philip, n/a: Educate Texas (CFT) Associate, Insights & Analytics
Sairam Ramisetti, 28: McCarthy Building, Construction Project Engineer
Darryl Ratcliff, 33: Gossypion Investments, Cofounder and CEO
Sean Reed, 26: Democratic Party (DCCC), Program Director
Danielle Rugoff, 36: Gen Next, Inc. and The Gen Next Foundation Expansion, Director and Director of Venture Philanthropy
Mackenzie Salenger, 28: Thompson Coburn LLP, Counsel
Terrance Sauls, 39: First United Bank, Business Development Officer
Nicholas Schanbaum, 38: ParkHub, General Counsel & Chief of Staff
Kent Sholars, 35: Pierpont Communications, Account Supervisor
Thomas Simpson, 30: HR&A, Advisors Director
Herbert Smith, 34: AT&T, Integrated Solution Manager
Sarah-Michelle Stearns, 31: Greenberg, Traurig LLP Attorney
Casey Sublett, 26: Southwest Airlines Community, Outreach Specialist
Keya Tollossa, 25: Freelance Designer, Designer
Jimmy Tran, 39: CBRE, Vice President Strategy & Corporate Development
Chad Zidow, 32: Beneficient, Senior Associate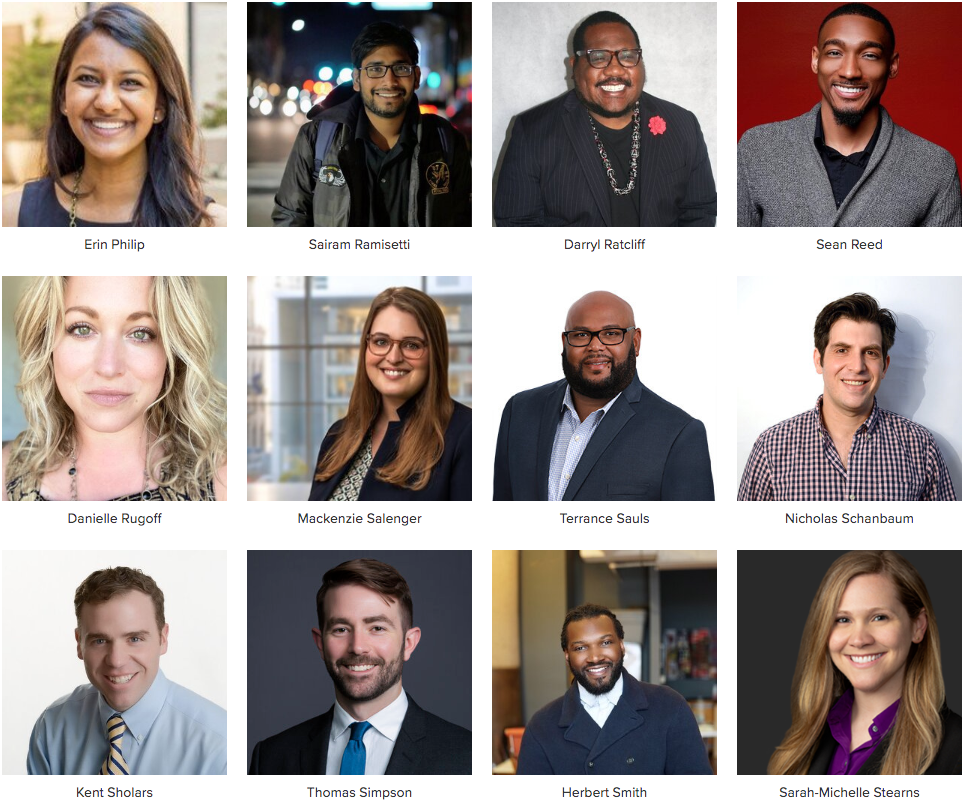 The young leaders are organized into committees called the Learn Committee, the Connect Committee, the Serve Committee, and the Outreach Committee.
The Learn Committee aids members in fully understanding issues throughout the Dallas area so that solutions can be thoughtfully executed. The Connect Committee builds strong relationships between members, creating efficient team bonding. The Serve Committee reaches out beyond the committee to help fellow Dallas citizens, ensuring that the organization is giving back to the community. 
Lastly, the Outreach Committee enriches relationships between organizations, businesses, religious institutions, chambers of commerce, and other leadership programs. 
Quincy Preston contributed to this report.
The story with updated with additional background on Oct. 27, 2020, at 10:39 a.m. Chad Zidow was omitted from the original piece. The story was updated to include Zidow on Oct. 27, 2021, at 4:49 p.m.

Get on the list.
Dallas Innovates, every day.
Sign up to keep your eye on what's new and next in Dallas-Fort Worth, every day.