Denton-based Kubos Corp.'s mission control software will be used to operate satellites from the ISISpace ground station in the Netherlands, the companies announced Tuesday.
The partnership will allow ISISpace — Delft, the Netherlands-based Innovative Solutions in Space BV — to become a reseller of Kubos' Major Tom software.
That technology is a new cloud-based mission operations and data analytics service. Kubos provides an open-source, integrated platform that is made to run on any satellite subsystem.
"Soon, our customers will be able to send bits, not rockets, to space."
Marshall Culpepper
"The Major Tom platform allows our customers to go from concept to operations with a single software solution and is paving the way for a new era of software-designed satellites," Kubos co-founder and CEO Marshall Culpepper said in a release.
The company said uniting with ISISpace gives its customers an end-to-end solution for building and operating their mission.
Major Tom will allow teams to use the same tools, workflow, and processes during both operations and development of satellites.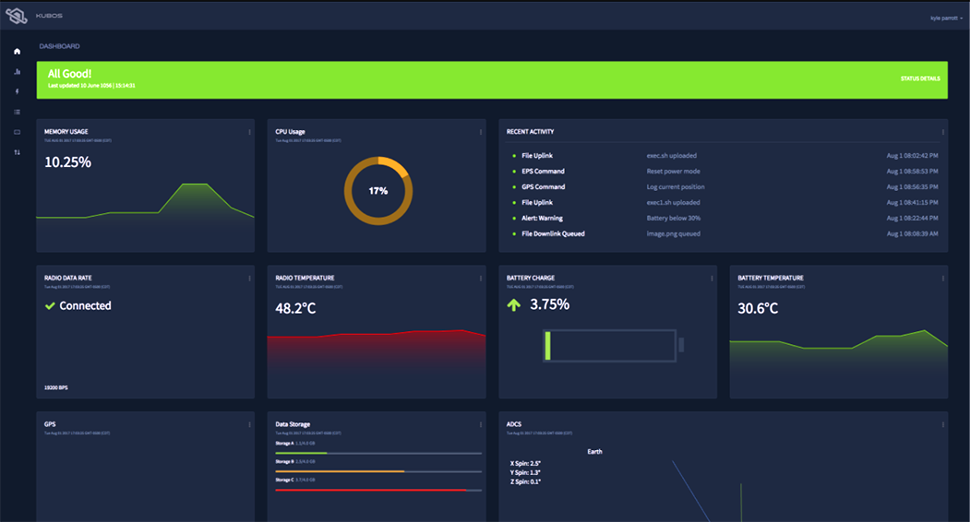 "Soon, our customers will be able to send bits, not rockets, to space," Culpepper said. "The rapidly growing network of in-space hardware that is running Kubos software provides the opportunity to utilize excess capacity for new projects that will simply need to launch software, not satellites."
The partnership is another indicater of Kubos' growth.
In April, it announced it had closed $1.65 million in new funding that it said would be used to hire more employees and expand its platform. At the time, the round brought Kubos' total funding to more than $2.4 million.
READ NEXT
The company will use the funding to hire more engineers and expand its platform.
Corporate giants and aerospace startups are flying high in Dallas-Fort Worth.

Get on the list.
Sign up to keep your eye on what's new and next in Dallas-Fort Worth, every day.