A new vertical farm in Cleburne could change the way produce is grown worldwide with hydroponic watering, micro-climate controls, and 12 crop cycles a year.
Dallas-based Eden Green Technology showed off the state-of-the-art, 44,000-square-foot facility off Sparks Drive in Cleburne on Wednesday. There's row after row of 18-foot stalks, each with 36 plants growing from floor to ceiling. The plants take about 27 to 32 days before they're ready for harvest.
"We harvest at 6 a.m., it's in the [distribution center] at 9 a.m. and it's on the shelf the same day."
Jaco Booyens
After harvest, the produce will be packaged and transported to area retailers. The location in Cleburne is key because it's across the street from a Walmart distribution center, which will quickly deliver the product to stores throughout North Texas.
"We harvest at 6 a.m., it's in the [distribution center] at 9 a.m. and it's on the shelf the same day," said Jaco Booyens, co-chairman of Eden Green Technology. "It's a technology that allows us to produce super high volume, beyond organic, non-GMO food close to the areas of consumption."

It's a game changer for consumers who like to know where their food came from, how fresh it is and whether it's organic, Booyens said. 
Typically, the produce in grocery stores comes from South America so it's already several days old by the time it reaches the area. It can't be grown economically in the Texas climate using traditional farming methods and indoor growing consumes even more energy.
By going vertical and using hydroponic technology that feeds the plants at the roots, they're able to increase the yield per square foot and still turn a profit.
The concept was first developed by brothers Jacques and Eugene Van Buuren in South Africa. Then, Booyens and other Dallas businessmen got on board with the long-term goal being to eliminate hunger in North Texas and worldwide.
FRESH PRODUCE AIMED AT ENDING FOOD DESERTS IN DALLAS
To that end, Eden Green Technology will donate a portion of its harvests to the North Texas Food Bank, who will provide fresh fruits, vegetables, and herbs to hungry families.
"We're going to eradicate food deserts in Dallas," Booyens said. "They'll get it the day after it's harvested, not the day after it's expired."
Most of the produce the food bank receives has already been sitting on grocery store shelves, said Erica Yaeger, chief philanthropist and marketing officer for the North Texas Food Bank.
"We'll be able to get healthy produce on to the table for our hungry neighbors in a more expeditious process," she said.
Where this idea came from
Plant life isn't what it used to be. Ancient trees were much larger than they are today and the same goes for other plant life.
Jacques Van Buuren has studied these changes and started to research how to best grow crops to feed an ever-growing population.
"I knew if I could get the environment back to like it used to be, I could probably grow the way plants used to grow," he said.
The name of the company references the Garden of Eden from the Bible, a garden where plants had perfect growing conditions. That's what Van Buuren wanted to create artificially using science, big data, artificial intelligence, and a lot of trial and error.
The only way to make such an endeavor profitable was to go vertical so they could grow more crops per square foot.
Eden Green will grow crops throughout the winter months the same as it does in the summer—there are no seasons. It uses natural light—something Texas has in abundance. That means it consumes less energy because it doesn't use traditional indoor grow lights.
The crops closest to the ground are just as healthy as the ones closest to the top of the greenhouse.
They're able to control the climate around each plant, keeping it cooler than the surrounding temperature. Eden Green demonstrated this with infrared cameras that showed the cooler temperatures near the plants.
There's very little dirt around the roots—the plants sit in a constant flow of water and nutrients from microjets—something Booyens likened to an IV in a hospital.
The plants grow quickly under ideal conditions.
COMING TO A STORE NEAR YOU
Eden Green will start distributing its Crisply brand products into Walmarts on July 18.
Initially, there will be three types of salads: a spicy greens salad with mustard greens and fresh lettuce, a spring greens salad with a medley of fresh lettuces, and sweet greens with mixed greens and a hint of stevia.
All the produce will be grown in Cleburne in a matter of weeks and will be fresh.
"We're the grower, we're the packer, and we're the wholesaler," Eden Green CEO Trey Thomas said. "We control everything from seed to harvest. You're actually going to see a harvest date on the package so you've never seen that before in fresh produce."
It's part of Eden Green's mission to democratize fresh produce and make sure everyone has access to it. Eden Green will expand to berries and other types of produce in the future.
WHAT'S NEXT FOR EDEN GREEN TECHNOLOGY?
The success of the first Eden Green facility in Cleburne will allow the company to quickly scale here and worldwide, Booyens said.
Officials already have plans to expand the Cleburne site to 1 million square feet. Seven more facilities are planned around the country near key distribution centers so they can get the product into retail stores quickly.
"We will always be a golf shot away from a distribution center because it cuts that last-mile logistics," Booyens said. "It takes a lot of trucks off the road. The environmental impact is huge."
The plan is to be able to serve the entire United States, Booyens said.
They also have facilities planned in the Middle East and the Dominican Republic.
Photos by Nicholas Sakelaris: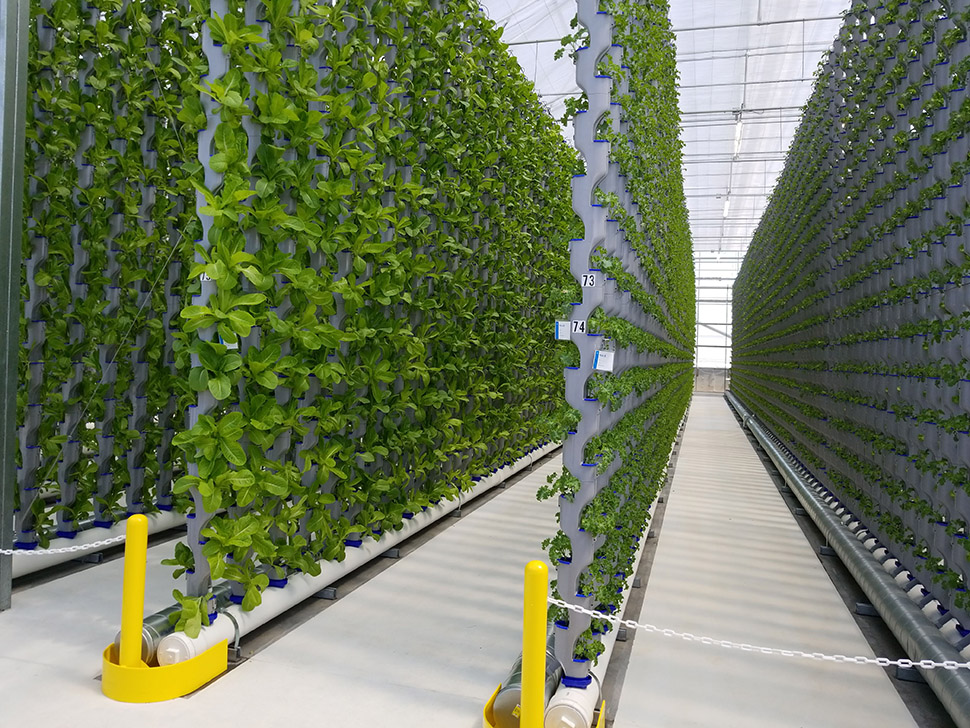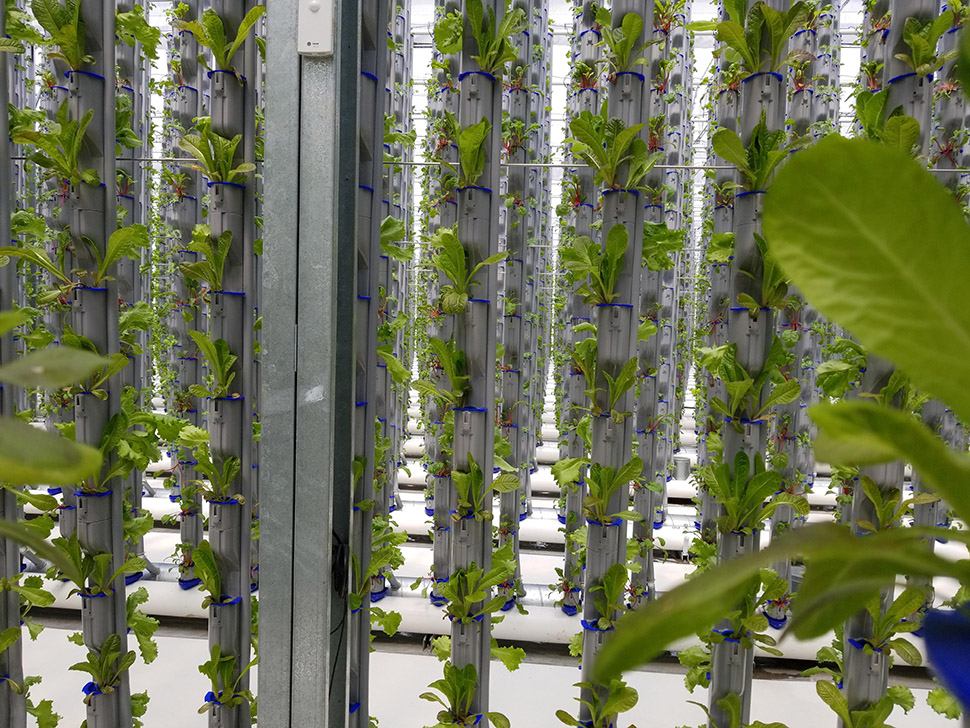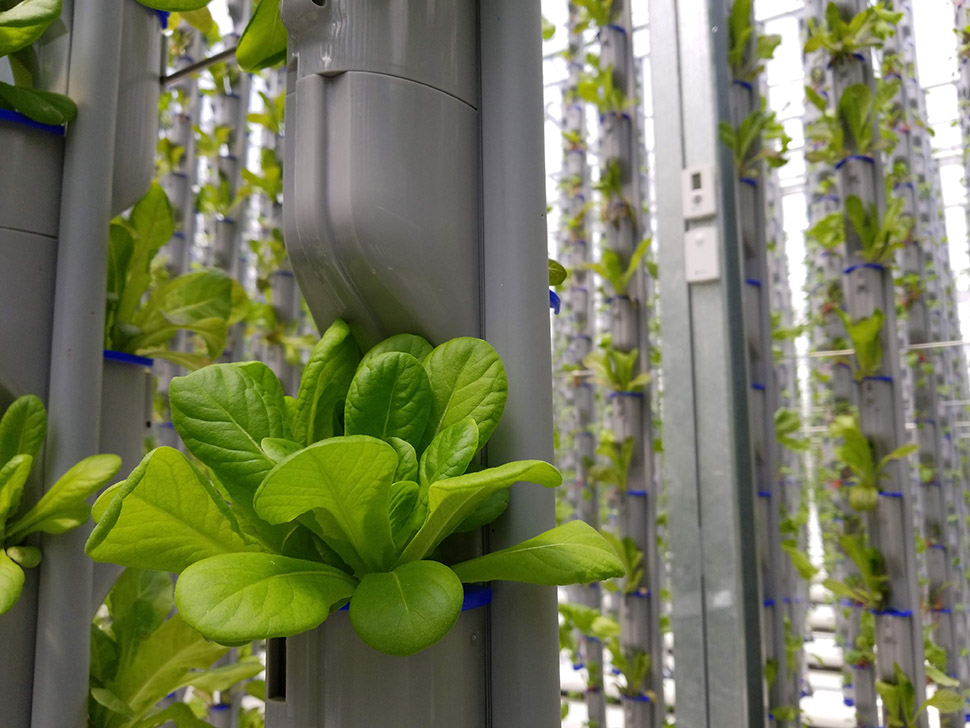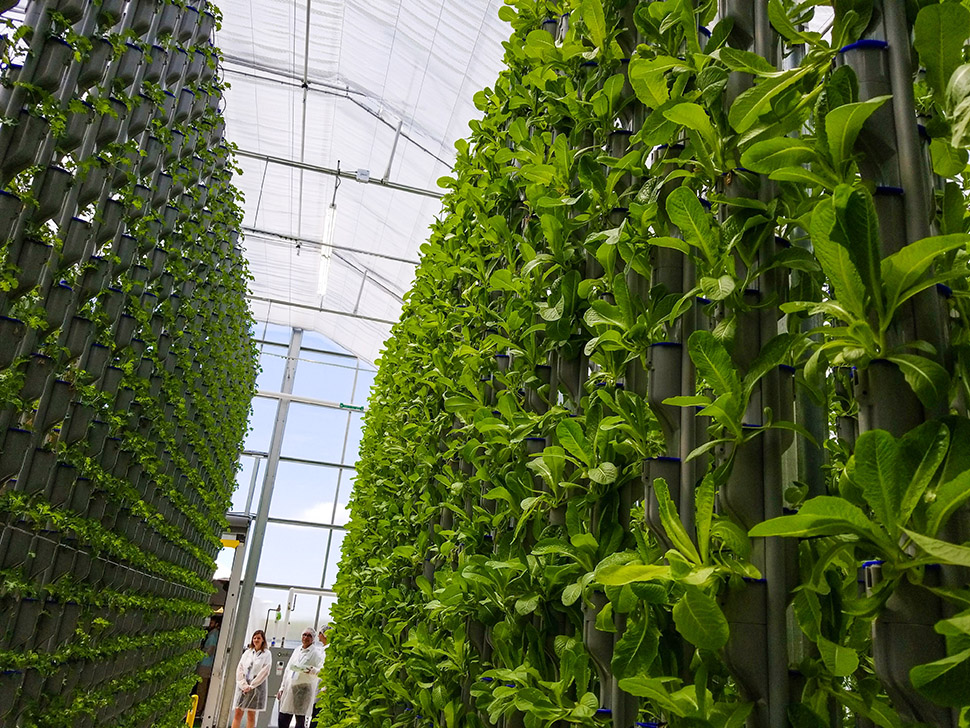 Get on the list.
Dallas Innovates, every day. 
Sign up here to get what's new and next in Dallas-Fort Worth.