Until Oct. 4, celebrations are being held across the nation to raise awareness of the various benefits of owning an all-electric and plug-in hybrid car, truck, or motorcycle.
For the past decade, National Drive Electric Week has hosted hundreds of events in communities across the U.S. to tout the benefits of driving an electric vehicle. In light of the COVID-19 pandemic, this year, online events have been added for the first time—making it easier for people everywhere to get involved.
According to the week's organizers, electric vehicles are fun to drive, less expensive, and more convenient compared to those fueled by gasoline. Add to that the vast environmental benefit and reduction of the country's dependence on foreign oil.
With National Drive Electric Week, the intent is to provide informative events from experts in the space to show curious drivers why they should make the switch. It's largely based on electrification and infrastructure. 
Considering the nonprofit behind the world's largest environmental gathering, EarthX, is based in Dallas, National Drive Electric Week was bound to have a presence here. Growing environmentally conscious companies like eCarra, a rideshare that strictly uses electric vehicles, have also set up shop here.
"Dallas is already experiencing the impacts of climate change—from droughts and heatwaves to more frequent floods," eCarra CEO Rock Robinson told us. "By 2050, Dallas is likely to suffer 30 to 60 more days with temperatures over 100 degrees Fahrenheit. Dallas wants rapid electrification of ridesharing fleets. So this week is an excellent time for the City of Dallas."
So, we pulled some events—both in person and online—that you'll want to watch or attend.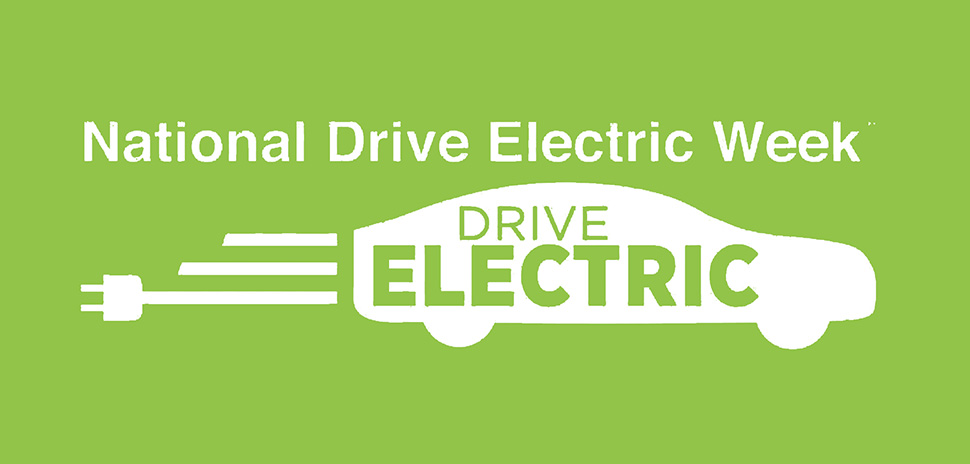 National Drive Electric Week Event Webinar
To kick-off National Drive Electric Week in Dallas, a webinar was live-streamed on the newly launched EarthxTV. Though it already happened, it permanently lives online here.
The webinar was emceed by electric vehicle (EV) pioneers Alexandra Paul, who is known as an original "Baywatch" actress, and Marvin Campbell.
The first part of the program features an EV 101 panel with leaders in the industry: Texas' top Chevy plug-in sales consultant; national experts in diversity, equity and inclusion, who discuss how to expand EV use; and Dallas Mayor Eric Johnson.
The discussion focuses on how EV is growing in North Texas and dives into the creation of a Tesla Cybertruck from recycled plastic. 
Next up is the first-ever reunion of the director, Chris Paine, and the cast of "Who Killed the Electric Car?" Together with moderator Dan Neil, the Wall Street Journal's auto columnist, and other panelists, they touch on where the field should go from here.
Using Clean Cities Tools to Implement EV and EV Infrastructure Goals
Join Dallas-Fort Worth Clean Cities at a workshop full of the resources, tools, recommended strategies, and funding opportunities to assist an area in implementing electric vehicle and electric vehicle supply equipment goals.
The intent is to equip cities with the necessary information to prepare and accommodate for the growth of EVs within jurisdictional boundaries. The webinar will take place on Oct. 1 from 2:30 p.m. to 4 p.m.
Ride Electric Dallas
eCarra is hosting an in-person event on Saturday, Oct. 3 at iDrive1 Motorcars in Carrollton.
Operating by the tagline "rides that matter," eCarra uses strictly electric vehicles for an experience that's sustainable, fast, and luxurious. With its fleet of Teslas, eCarra offers a premium ride experience that's customizable through its iOS app.
Since the company launched last year, 97 percent of customers have said it's their first ride in an electric vehicle.
"After experiencing the safety, reliability, and environmental impact, the same number of people say they would consider buying an electric vehicle in the future," Robinson says. "This movement is compelling, so we encourage everyone to go out and drive or ride in an electric car."
The rides are comparable to Uber, but customers know they're getting a Tesla that's cleaned daily and looks immaculate. And, eCarra's drivers are all independent contractors who go through four different interviews before they are hired.
---
READ NEXT 'Rides That Matter': New Dallas Rideshare Service Uses Only Electric Cars
---
At the event, eCarra will present the S3XY Tesla Contest, in which attendees can bring their model—S, 3, X, or Y—and show it off for the chance to win a grand prize.
Robinson got involved in National Drive Electric Week because he knows awareness is critical for change.
He says one gasoline-burning vehicle produces 5 tons of carbon in a year—with the 2.1 million vehicles registered in Dallas County, that equates to more than 11 million tons of pollution a year.
"Our Mayor Eric Johnson has put together a climate action plan to reduce city pollution," Robinson says. "We must work together. We believe all cars, especially the vehicles used to move people or things, should be sustainable."
Most other National Drive Electric Week are being held online due to COVID-19 restrictions. Check out the schedule to find events, from EV Battery Recycling/Reuse to The Policies Driving EV Adoption Forward.

Get on the list.
Dallas Innovates, every day.
Sign up to keep your eye on what's new and next in Dallas-Fort Worth, every day.