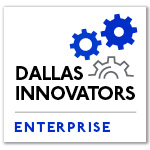 Sailendu Mohapatra came to Dallas-Fort Worth via his job at RouteOne in Farmington Hills, Mich., where he worked as a senior manager of IT delivery and a senior manager of product development. RouteOne develops tech solutions for the auto finance sector.
"I had worked (on projects) with Toyota for more than decade," says Mohapatra, who moved to Michigan from his home in India roughly 13 years ago after he graduated with a degree in mechanical engineering and learned Java. "I had visited the Toyota campus in Plano, and I loved the set-up. I had a couple of friends who worked there. And though I wasn't looking for a job, I said, 'If there is an opening, let me know.'"
Mohapatra moved to the Dallas area in February 2019 to take a job at Toyota Financial Services as a technical product owner. He helps perfect the software used by Toyota dealerships when they arrange financing for buyers. Within six months, his wife and kids—ages 6 and 11—had purchased a home in Frisco.
The combination of the Toyota culture and the quality of life in the Dallas region, including the weather, made the decision to move easy, he says.
"I wanted to work for Toyota because of how they respect people," Mohapatra says. "I knew what I was walking into, but I didn't know how easy it was going to be. It feels like home. They've been very welcoming. It helps that they have a wonderful campus."
From the choice of desks—including standing desks—to the variety of meeting spaces available, the Toyota Financial Services office is ideal for collaborations, he says.
"If you want to talk to someone, you don't need to worry about booking a conference room; you can grab someone and head to a collaboration space," he says.
Had Toyota asked Mohapatra to move to its former location in Torrance, Calif., it might have been a tougher sell, given California's higher cost of living, he says.
"I did not want to do any more snow shoveling" in Lincoln Park, Mohapatra says, adding that Texas' summer heat doesn't bother him. "I'm from the east part of India. It gets up to 118 degrees there," he says.
A version of this story ran in Dallas Innovates: The [Tech] Talent Issue.
---
Read it online
Dallas Innovates: The [Tech] Talent Issue, a special edition of the Dallas Innovates Magazine, looks at how companies in Dallas-Fort Worth are attracting and retaining the best talent. Startups, corporates, nonprofits, and organizations work hard to create a strong culture, promote diversity, and implement training programs that can help achieve success.

Get on the list.
Dallas Innovates, every day.
Sign up to keep your eye on what's new and next in Dallas-Fort Worth, every day.