One of downtown Dallas' most-recognizable office towers — the iconic 55-story Chase Tower next to the Dallas Arts District — will be rebranded as Dallas Arts Tower and will soon undergo another multimillion-dollar makeover that includes a reimagined lobby and the addition of two restaurants.
The skyscraper at 2200 Ross Ave. is owned by Fortis Property Group, which worked with professionals from Stream Realty Partners to strategically select a new name that it said pays tribute to the surrounding neighborhood.
Stream, a Dallas-based national commercial real estate firm, leases the office building. Executive Vice President and Partner J.J. Leonard and Managing Director Matt Wieser are the leasing agents for the building's 1.25 million square feet of office space.
While the landmark building is a work of art designed by world-renowned architect Richard Keating, its lobby soon will become a masterpiece for tenants and visitors alike, Stream Realty said.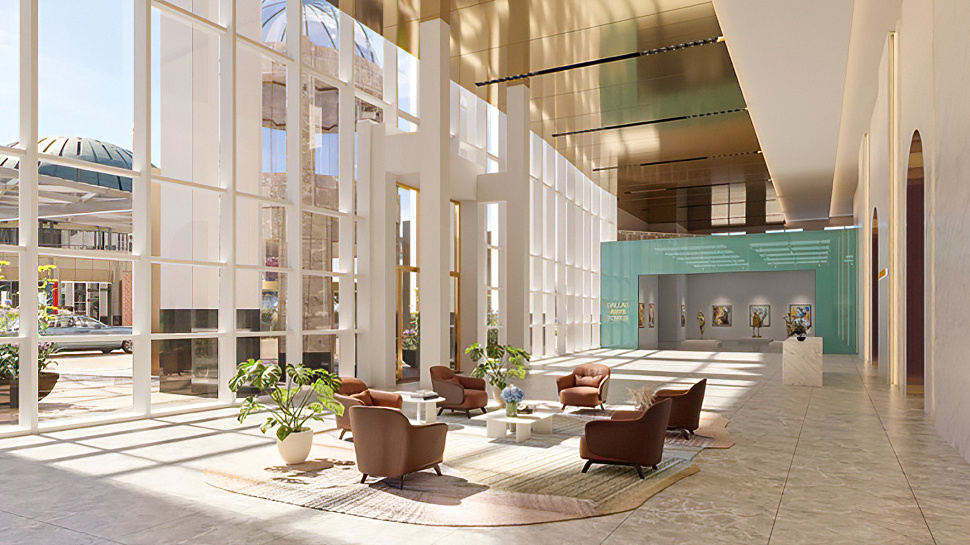 New York-based Fortis said it plans to add an art gallery displaying pieces from local artists and commission art installations throughout other public spaces. New lighting and flooring will help showcase the artwork. Elevator cabs will receive an update, too.
Construction for the lobby and restaurants is expected to start in late summer, with an early 2024 completion, Stream said. Dallas-based ENTOS Design is working with restaurant architect 75 Degree Design Studio of Dallas on the common area improvements.
"Fortis is excited to reimagine the former Chase Tower into the gold standard of commercial real estate in Dallas," Fortis Chief Investment Officer Terrence Storey said in a statement. "Over the coming months, this landmark building will have new dining areas, an upgraded lobby, and modern public areas to complement the already best-in-class tenant amenities."
Milkshake Concepts to launch two restaurants in the tower
Dallas-based hospitality company Milkshake Concepts has been awarded space in the lobby and The Rotunda to launch two eateries that will complement the neighborhood, Stream Realty said.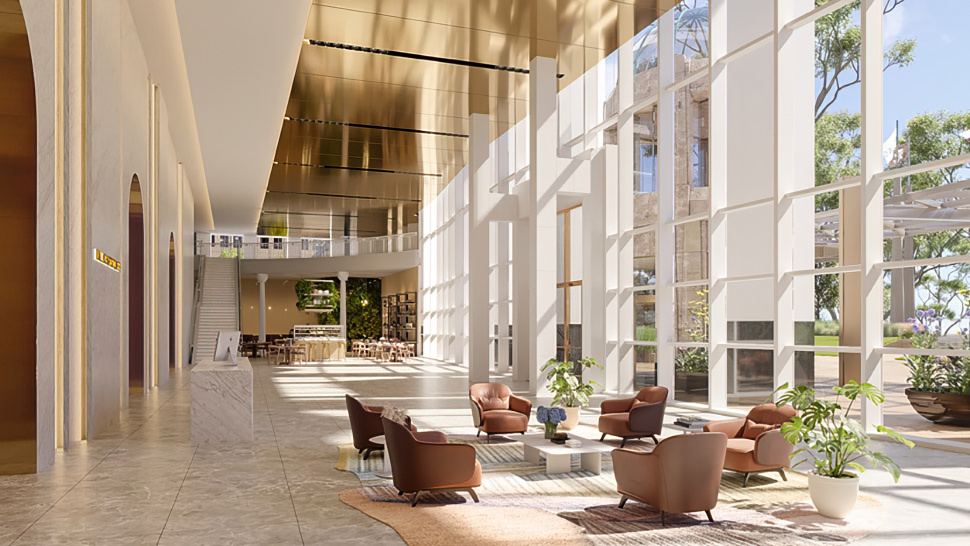 "This deal has been a long time in the making," Imran Sheikh, CEO and founding partner of Milkshake Concepts, said in a statement. "2200 Ross is an iconic building in the heart of Dallas, and we are extremely excited by the vision the owners have shared with us for it. We've been hard at work on two concepts that we believe fit perfectly into the newly designed lobby and the unique, eye-catching Rotunda that sits so visibly at the front of the development."
For the lobby, Milkshake Concepts said it will design a European-style, all-day café featuring a robust coffee program, daily baked goods, and a diverse menu with items that can be taken to go or enjoyed in an open environment. Early evening meals and a wine program are expected to be featured.
A first-of-its-kind Greek restaurant will be introduced in The Rotunda and will feature a selection of fish, grilled meats, and traditional sides and dips anchoring the menu.
"I'm a huge fan of the culture and cuisine of this restaurant and don't believe Dallas has an offering like the one we are preparing," Sheikh said.
Jack Gosnell, Elizabeth Herman Fulton, and Marissa Stave with CBRE negotiated Milkshake Concepts' lease on behalf of Fortis and are leading retail leasing for Dallas Arts Tower.
"The Rotunda is a spectacular building," Gosnell, a senior vice president with CBRE, said in a statement. "With all credit to Fortis, this is the first time that the retail potential in both buildings has been truly recognized.
Other recent upgrades
Stream has leased Dallas Arts Tower since Fortis bought the skyscraper in 2016 for an estimated $285 million.
Since then, the Class A tower has seen several significant updates, including a new motor court, water features, and landscaping on the Ross Avenue-facing frontage; the addition of a sky lounge and meeting center on the 40th floor; and a new state-of-the-art fitness center.
An executive tenant conference center, Starbucks coffee shop, convenience store, on-site shoeshine, full-service car wash, and sky bridge that connects to the Dallas Marriott Downtown and DART Light Rail station are among its many amenities.
"Stream has a tremendous history at the asset with roots dating back to the days it was developed," Leonard said in a statement. "We are so excited to see how these upcoming renovations from Fortis and new restaurants from Milkshake Concepts elevate and activate this already prestigious property in a prime Dallas Arts District location."
Stream Realty said that Dallas Arts Tower has several speculative suites and up to 200,000 square feet of contiguous office space available for leasing. Top-of-the-building branding and signage opportunities are available for larger tenants, the firm said.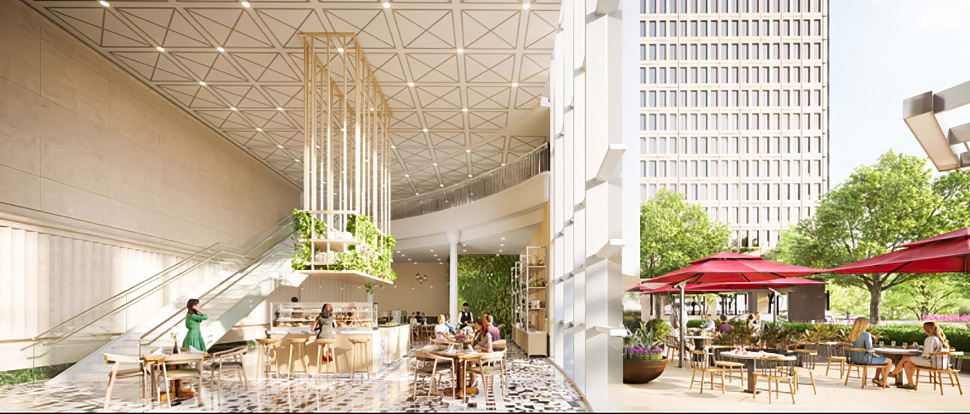 Get on the list.
Dallas Innovates, every day.
Sign up to keep your eye on what's new and next in Dallas-Fort Worth, every day.