On the heels of Winter Storm Uri, which snowballed into a deep freeze that left millions in Texas without power or running water, Dallas-based Hunt Energy Network has unveiled a new venture that will distribute energy storage assets across the state.
In collaboration with Manulife Investment Management, the wealth and asset management segment of Manulife Financial Corporation, Hunt Energy Network will now participate in the energy storage space within the Electric Reliability Council of Texas (ERCOT). The new company—HEN Infrastructure, LLC—aims to develop a portfolio of 500 megawatts (MW) of assets in ERCOT.
Most Texans familiar with the winter storms remember ERCOT's fallout in February. The cold caused an immense surge in demand of the state's energy systems; simultaneously, the temperatures led to the freezing of gas supply lines and machinery, and caused wind turbines to go offline. The power grid was strained so much that many Texans didn't have heat or electricity for days.
In response to the drop in the supply of energy from nearly every source, power grid operators were forced to conduct rolling blackouts. As reported by Vox, ERCOT provides 90 percent of Texas' electricity, amounting to 26 million customers. And because of the state's traditionally high temperatures, experts say ERCOT wasn't prepared to take on the unprecedented demand.
50 batteries over the next four years
That's where HEN Infrastructure is stepping in. The plan is to use the company's energy storage assets to give ERCOT a portfolio of fast-responding generation and load resources to balance power across the grid.
Pat Wood, CEO of Hunt Energy Network and lead of the newest venture, told Dallas Innovates if all goes well, HEN Infrastructure will have 50 batteries set up across Texas over the next four years.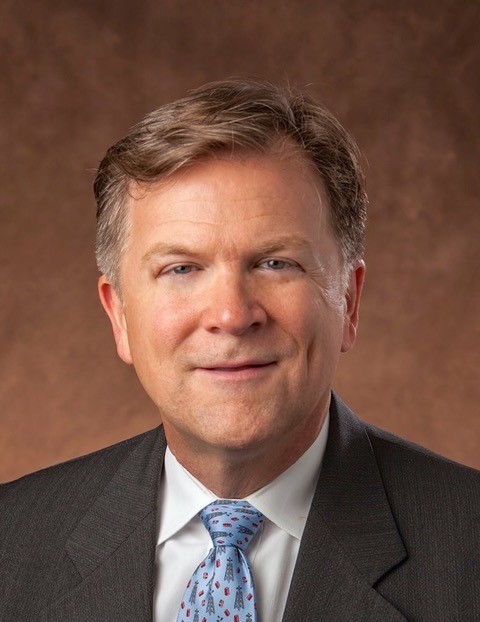 The group is targeting places "where the grid needs beefing up"—areas where batteries can make a difference.
"We're putting these 50 batteries around Texas at the substations, so not out on the main grid, like a big power plant," Wood says. "They're closer to the people. We're taking advantage of the move that we're seeing globally toward microgrids; the localized power systems that have more resilience."
Wood compares it to charging his Tesla in his garage: Energy from wind or solar is cheaper and more environmentally friendly, but it's variable. "Having batteries to help manage that process is a critical part of the future power grid," he says. The 50 batteries are just a drop in the bucket, "but somebody's got to start."
Already, HEN has started building batteries. The company has 100MWs of assets in various stages of advanced development across ERCOT's footprint. The first battery is already set up in Reeves County in West Texas. By the first quarter of 2022, the team aims to be fully operating, with an additional 400MWs set to be deployed over the subsequent 36 months.
The distributed, coordinated power will efficiently be dispatched by Hunt Energy Network's existing TraDER platform, a technology that uses data-driven strategies to site distributed energy resources, integrate them into competitive markets, and operate them as optimized portfolios.
It's a project that Hunt Energy Network is no stranger to. The local developer and operator of distributed energy resources focuses on providing local users with cleaner, more reliable energy by using its tech to balance generation and load. It's an affiliate of industry leader Hunt Consolidated Inc, the flagship entity of the Dallas-based Ray L. Hunt family of companies.
And Hunt Energy Network—and Wood himself—have actually had this project in the works for a couple of years. The ideation well predates Texas' winter crisis.

'We never dreamed we'd have such a test of concept'
Wood has served as a strategic advisor to Hunter L. Hunt, president and CEO of Hunt Consolidated Energy and son of legendary oil wildcatter Ray L. Hunt, since around 2006. His experience in the energy industry goes back to 1995, when he was a state and federal regulator under then-Governor Bush.
When he moved back to Texas, he connected with his old friend Hunter, and the duo discussed new energy technology. Wood was keen on the transmission power business. But it wasn't until 2018 that he seriously dove into the battery storage market.

"Due to people like Elon Musk and other car companies in the electric transportation space, the global cost of batteries went down," Wood says. "So, that great silver bullet that we had been thinking about for years as a regulator was suddenly cheap globally. It became cost effective to think about putting batteries on the grid for stability and reliability."
In 2019, Wood was asked to lead an "in-house motley crew" of young innovators (a time he calls one of the most enjoyable couple years of his life). That led to the fruition of HEN Infrastructure, which was created and incubated within Hunt Energy Enterprises, Hunt's energy technology venture business unit. 
During the height of the COVID-19 pandemic last year, the team decided it was time to go "big league," as Wood calls it, and seek funding. Manulife Investment Management's commitment was sourced for the John Hancock Life Insurance Company balance sheet, as well as third-party managed accounts. Manulife was already a valued partner for the Hunt organization across the energy spectrum. 
The HEN Infrastructure team was close to endgame at the beginning of February 2021—the winter storm was February 13–17—so the snow served as more of a proof-of-concept. According to Wood, it showed everyone involved the dire need to address resilience and liability.
Though he does wish they'd had four days worth of battery storage when the blizzards began.
"I think it just re-emphasized what our friends at John Hancock already knew. This is the wave of the future—and the future is coming a little faster than we thought," he says. "We never dreamed we'd have such a test of concept like we did with the power outages. Certainly [the batteries] could have been part of the solution."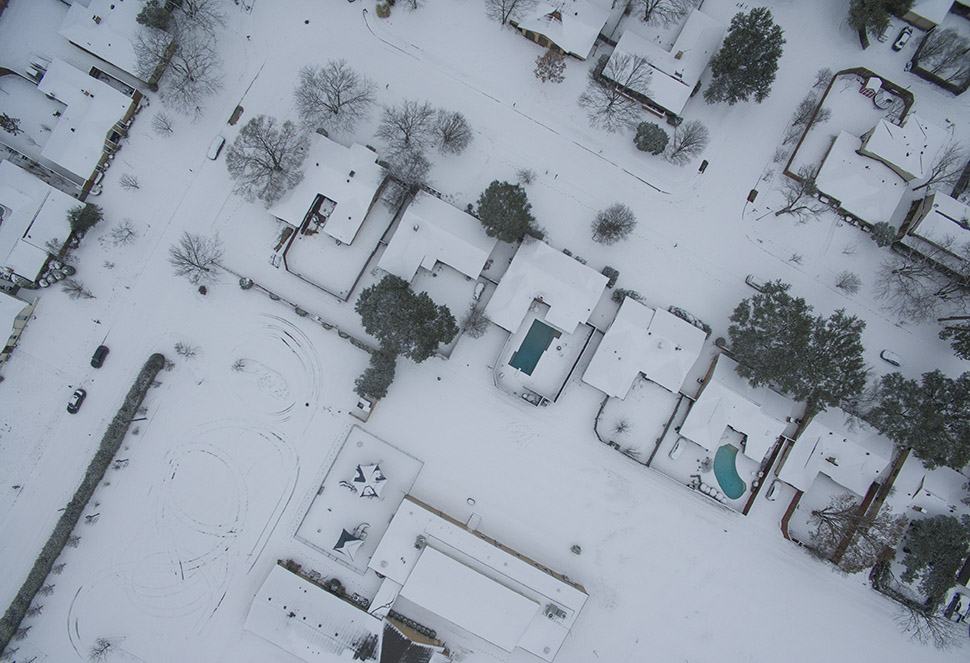 A more robust energy grid
In the near future, HEN Infrastructure is focused on implementing the 50 batteries at hand.
In a press release about the new venture, Hunter Hunt said he predicts Hunt Energy Network will play a valuable role in efficiently managing resources within the electric grid in ERCOT. And HEN Infrastructure will contribute to "creating a more robust grid, to the benefit of all Texans."
Wood echoes the sentiment, and hopes the batteries will be the first step on a greater journey.
HEN is currently looking in multiple directions—Wood says he's "not great with the crystal ball game"—but is mainly honed in on what he calls the customer meter.
If you imagine the grid like a big central station, a substation would be your house within your neighborhood. He likes the area "between the substation and your neighborhood and house," and sees a lot of future there.
"Microgrids are a vision that could get really robust and resilient so we can make it through future extreme weather events," he says. "We call that the meter business, where we're looking for customers that have backup generation, batteries, electric vehicles, etc. They're using the power system in a whole new 21st-century kind of way. We want to be right in the middle of that."
Wood looks forward to the day when reliable electricity becomes more decentralized, more decarbonized, and more democratized.
And he sees Texas leading the way. There's so much advantageous wind and sun across the state, he says, if February has taught us anything, it's that we need "all of the resources." That includes coal, oil, and gas.
"The nice thing about our business is that we're interfacing with the market all over the world all the time. We're trying to learn if there's a better, cheaper, faster way to do storage than what we're doing," Wood says. "And I assume that will come around. We're not stuck or wedded to any single technology. I think that'll be a strength for us over time."

Get on the list.
Dallas Innovates, every day.
Sign up to keep your eye on what's new and next in Dallas-Fort Worth, every day.