Year in and year out, the Dallas-Fort Worth region wins more than its fair share of corporate relocations and new corporate projects. Last year, the Dallas-Fort Worth metropolitan area ranked No. 2 in the nation for corporate investments in new and expanded facilities as compiled by Site Selection magazine. The year before, DFW ranked No. 3 in the magazine's list—for decades a widely recognized scorecard for business activity. The year before that, DFW was No. 2.
You get the picture.
"They're always in the Top 5," Mark Arend, editor-in-chief at Site Selection, says of the DFW region. "Texas regularly wins in total projects, and a lot of those go to the big metropolitan areas." The magazine's list is based on data such as total projects, dollar value, jobs, and three other criteria. The Dallas-Fort Worth metro area in 2018 racked up 207 qualifying projects. (To be counted, projects must be worth at least $1 million, add 20 jobs, or entail at least 20,000 square feet of headquarters, manufacturing, research, or logistics facilities. The magazine also tracks job growth and corporate retention.)
How does the region maintain such a high ranking so consistently?
Clearly, Texas is a world-beater when it comes to attracting business investment. The state regularly tops the Site Selection ranking of U.S. states. In the 10 years ending in 2018, Texas led all states with 6,415 projects that met the Site Selection criteria. But Houston, Austin, San Antonio, and other Texas cities also vie for new businesses, meaning DFW can't rely only on the state's powerhouse reputation.
That's where the Dallas Regional Chamber (DRC) comes into play.
"When companies want to relocate to DFW, this organization can support that," says Mike Rosa, the Dallas Regional Chamber's senior vice president of economic development. Rosa heads a seven-person department that conducts local visits with companies and their location consultants, makes outreach trips around the United States and the world, and provides important regional data, such as workforce availability, site availability, and municipal incentive programs, to keep DFW prominent on the relocation radar.
At any particular time, the DRC is tracking two or three dozen corporate projects—either relocations or expansions—pertinent to the DFW area, Rosa says. "In a typical week, we will have at least one new project—either a company official or a consultant working on a project—where we are preparing to host and execute a visit. Some weeks we might have three or four," he says. Additionally, the DRC typically fields 10 to 20 inquiries a week.
'Business is good'
Corporate moves and expansions to the DFW area aren't slowing down, either. The latest are Uber Technologies' just-announced hub in Dallas, creating 3,000 jobs, Baswood's announced headquarters relocation to Allen, bringing 40 corporate jobs, and Panoramic Doors' announced relocation to Fort Worth, bringing 100 jobs with a new headquarters and manufacturing facility by 2020. The Panoramic Doors move was the 136th headquarters relocation to DFW since 2010, according to the DRC's database.
That's just projects that have come to fruition. The DRC this year has engaged in about 40 projects, which already tops the total last year.
"Business is good," Rosa says.
The DFW region will be hard-pressed to better its record for landing major relocations in 2018. For example:
McKesson Corp., a Fortune 500 pharmaceuticals distributor that is the nation's sixth-largest company by revenues, in November said it was moving its headquarters to Irving's Las Colinas from San Francisco.
Core-Mark Holding, a distributor for convenience stores and a Fortune 500 company, in September said it would move its headquarters to Westlake, also from San Francisco.
The PGA of America, which directs professional golfing, in December said it would move its headquarters to Frisco from Florida, a move accompanied by a planned 600-acre development of golf courses, a hotel, and office space.
"Two Fortune 500 announcements in one year is fantastic," Rosa says of the McKesson and Core-Mark moves, both of which involved long-term contacts by the Dallas Regional Chamber. "The DRC's initial engagement with McKesson was in 2015 on a California marketing trip. We learned the company was evaluating its U.S. footprint, and that we'd likely have an opportunity to recruit a larger presence here," he says. In 2016, after looking at multiple U.S. locations, McKesson picked Irving for a new regional hub, and ultimately its headquarters.
DRC's first contact with Core-Mark dates to 2014
"Our targeting research indicated Core-Mark might be a prime candidate for a headquarters move at some point," Rosa says. "We kept in touch, meeting them twice while on California marketing trips."
Recruiting trips are a regular occurrence at the DRC.
"Our goal is 15 activities this year," Rosa says. That includes trips of DRC staff alone or together with city and state economic development officials.
"We usually take between 10 and 15," Rosa notes, adding that the number of the region's cities that send their own representatives on those tours is surprising. "As we have taken our domestic marketing trips to California, Illinois, or elsewhere, 30 different regional cities have taken part in recent years," Rosa says.
In the same period, 55 different DFW cities have engaged in at least one DRC corporate recruitment project.
For example, on its most recent international trip to Australia, DRC staffers traveled with the mayors of Dallas and Fort Worth, board members and officials of Dallas Fort Worth International Airport, and members of the Fort Worth Chamber of Commerce.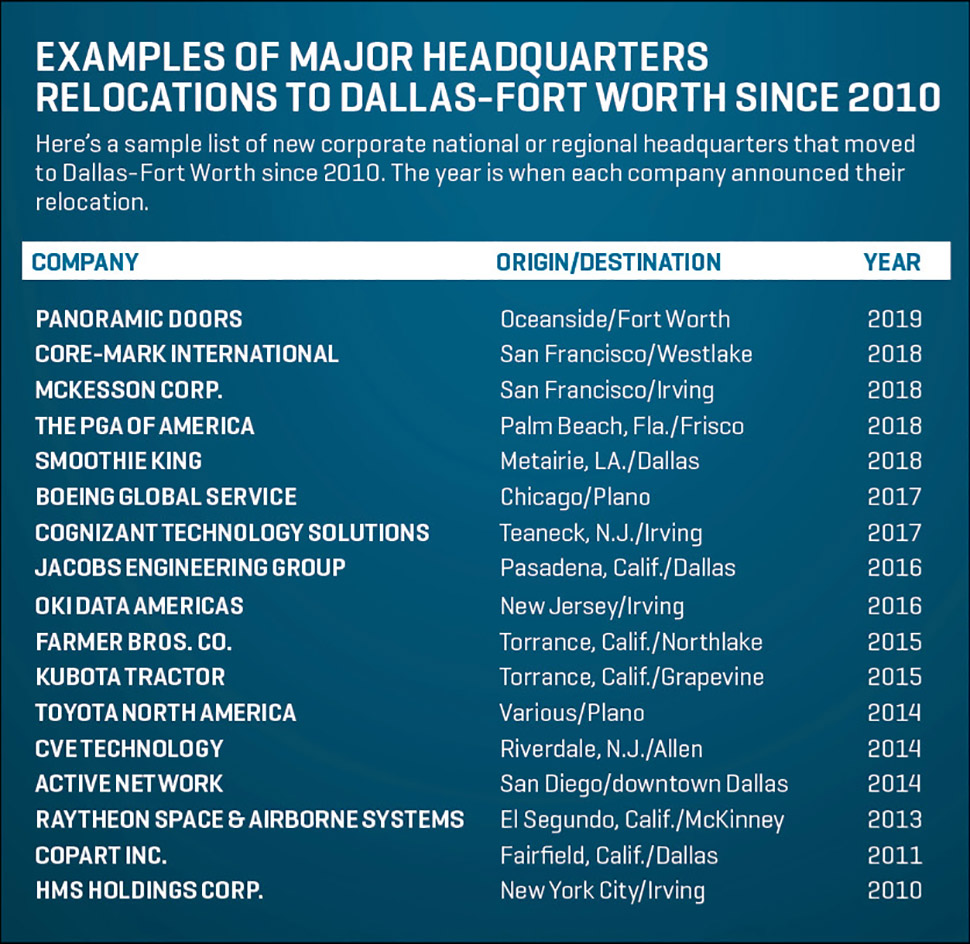 Making 'regional' more than just a name
One thing that continues to surprise observers, Rosa says, is just how much of the DRC's activities have a regional focus. But it's an important part of DRC's operations.
Ray Perryman, the noted Waco economist who has built a career out of tracking business conditions and developments in Texas, says he has worked with the DRC frequently in past years and agrees with that broad approach.
"One of the best things the Dallas Regional Chamber does is take the word 'regional' very seriously. In the current environment, it is often necessary to pull together resources and build alliances across a broad spectrum to attract the most desirable corporate locations. The DRC facilitates this process and enhances success for communities across the Metroplex," Perryman says.
Rosa says a regional approach of city, county, and state players—public and private—is the right way to succeed.
"We don't have an exclusive first 'point of touch,''' he says. The organization added "Regional" to its name in 2008 as part of a branding campaign to distinguish itself as representing more interests than those within the city or county of Dallas. Potential corporate residents "can approach one organization" if they choose, Rosa says, or deal with multiple parties as they scout for new locations.
Even when the DRC isn't a first contact on a relocation, it's still a player in the process, says Ron Patterson, who heads the Frisco Economic Development Corp., whose board is appointed by the city council of the fast-growing city in Collin and Denton counties. For example, Patterson says a Frisco resident long involved with the PGA got the ball rolling on the professional golf organization, but the Dallas Regional Chamber serves a big role in such moves.
Whether first contact is through a city, the DRC, or the state, "the Dallas Regional Chamber becomes a clearinghouse. That allows the municipality to look for what a particular client is looking for. At the end of the day, you've got to be able to work together if it's truly going to happen," Patterson says.
Imagine being a decision maker for a company looking for a new location for a headquarters or new facility. You've heard about Dallas-Fort Worth, but it's a huge area. Where do you go after that?
"Early on, we want them to include this region in their examination," Rosa says. "They've got to buy the region first. We need them to say, 'Yes! Dallas-Fort Worth, that will work for us.' Then they can get down to the fine points. And there comes a point where there's no better spokesperson for that city or building or development than its own officials."
Meeting the need for online data
Rosa says that as internet resources have expanded, sometimes there's no initial contact between a company considering a move and any local, county, or state economic development entity. The research is all done online. Rosa got an up-close look at this new world in March, when he attended the annual meeting of the Site Selection Guild in Salt Lake City, Utah. There, he attended a panel discussion on the possibilities of clients turning to a so-called "site selection in a box" app or online tool when scouting new locations.
"The availability of Big Data, coupled with user-friendly analytical and visualization tools, has transformed the way consultants examine states, regions, and cities before advising companies where to move or grow," he says. "It has also shifted the point of entry for state, regional, or community economic development teams" working on relocations.
Right after that conference, Rosa took a call from a site selection consultant who told Rosa a client already had zeroed in on the Dallas area for a big corporate office. The client wanted a meeting to discuss details of the search. At stake were thousands of jobs and facilities covering hundreds of thousands of square feet.
"What was unusual about this project is that prior to that call, which was the DRC's first touch, the consultant had already advised the search down to just two regions in the U.S., and within those regions had narrowed to a specific area, with availability and cost of talent driving the analysis," he says. "I can't recall a site selection process for a project of this magnitude already so close to the goal line before state, regional, and local economic developers were engaged."
In response to that trend, the DRC's website has a number of analytical tools that companies can use to do their own scouting. One online calculator compares business costs in DFW to other metropolitan areas around the nation. Another compares living expenses to show how a salary in another metro area would compare in terms of its buying power in Dallas, Fort Worth, or Denton.
One of Rosa's favorite online resources diagrams the number of jobs in 11 major DFW employment centers, from Fort Worth's Alliance Airport area to the Dallas downtown-Uptown area to Plano's Legacy development. Also shown are where those workers commute from and how long their commutes take. And that's just the start of what the DRC can provide. "We can do that with any point" in Dallas-Fort Worth, Rosa says of the jobs and commuting feature. "We can dial it right in."
The DRC offers that information because the labor force is an increasingly important factor in corporate relocations and expansions.
"I really like the way we are able to provide information about how the talent base moves around," he says.
A bird's eye view on growth
One of the most surprising population figures to many outsiders is the number of DFW cities with more than 100,000 residents, Rosa says. So, the DRC's website shows just where those and other large cities are located. Dallas, Fort Worth, and Arlington may lend their names to the metropolitan area's official government designation, but what about Plano, closing in on 300,000 residents, or Irving and Garland, each with about 240,000? Allen, Carrollton, Denton, Frisco, Grand Prairie, Lewisville, McKinney, Mesquite, and Richardson are the others. That's 15 DFW cities with at least 100,000 residents each, more than the Houston and Austin metro areas combined.
"This twin city and large suburban construct is unmatched" in the state as well as the nation, Rosa says. And if the numbers don't quite sink in, an invitation to the DRC's offices on the 26th floor of Ross Tower in downtown Dallas offers a bird's eye view of all the action. The DRC moved to those offices in 2011.
"Wow! I had no idea all this was going on here," is a common response from first-time visitors witnessing the view from the office's bay windows, Rosa says. During one recent corporate visit, "we were able to give the lay of the land, from Fort Worth's distant but visible skyline and AT&T Stadium to Oak Cliff, Fair Park, Trinity Groves, and the George W. Bush Presidential Library and Museum. It helped our guests see the present and envision the future," he says.
---
Market Insight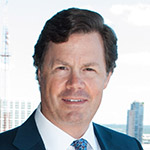 STEVE EVERBACH
President, Central Region, Colliers International
Colliers has completed such corporate headquarters deals as CyrusOne, MCS (Mortgate Contracting Services), OneSource Virtual, and Zix Corp.
What's the No. 1 driver in the site selection process?
It depends on the industry, amount of client visits, desire for visibility in the market, competitors, where we are in the market cycle, etc. My top six drivers are below, and the order may vary based on each company's unique needs—one reason you need a team of experienced, dedicated, and trusted real estate advisers.
Talent recruitment – Locate where the people you want to hire want to be.
Near clients – If your clients visit you, locate where they want to go.
Visibility and prestige – Good neighborhood + Good building + Signage = Branding
Near transportation – Public, automobile, safe parking
Near amenities – Vibrant neighborhood, fitness center, access to outdoors, food, shopping, etc.
Meets budget – Balance of all of the above to achieve financial goals.
What role does a broker play in site selection?
(It's) much more than basic market knowledge. A true adviser partners with their clients to first assess the business prior to drawing conclusions or making any real estate recommendations. This analysis includes an extensive study and understanding of the client's business goals, financial situation, operational standards, and company culture. A process is then agreed upon to establish selection criteria and start ranking options.
Once you're contacted by a client, is there a timeframe for a selection, or do most companies search until they find the perfect site?
It's better to start as early as possible—two to four years before a move. Time = leverage. Having the proper time allows one to get a better real estate solution to help meet the business objectives.  
How complex are these types of deals versus a non-site selection deal?
Every client assignment today involves some component of site selection.
---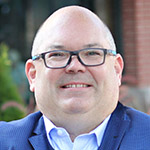 LARRY GIGERICH
Executive Managing Director at Ginovus — Indianapolis, Indiana
Larry Gigerich has worked on such prominent North Texas site selection projects as Charles Schwab's campus in Westlake, Saleforce's location in Uptown, Oracle's office in Frisco, and United States Cold Storage's and Genco's distribution centers, both in Dallas.
What's the No. 1 driver in the site selection process? 
Our clients are asking us to evaluate talent in a couple of ways.  Absolutely, we are analyzing both educational attainment and training programs/initiatives that yield skilled labor.  Another critical factor that we evaluate is the amount of people currently working in a specific job classification in a market—this provides us with a strong indication of aptitude for skill sets and the overall availability of talent in a location.
How do you usually become involved in a site selection process for a company? 
Most often, companies hire us because of our work on behalf of other clients. Our team has developed a reputation for top quality analysis.
What's the first question you ask your client?
What are you trying to achieve by implementing this project?
Are site selections usually very complex, or do some come together easily?
Projects are complex for many reasons. In the current environment, the competition for talent is intense, and as a result, the amount of labor market analysis associated with a project is more detailed and custom than in an economic slowdown/recession. In addition, the timeline associated with the process to select a site and then become operational has become shorter. This is partially driven by changes in customers wanting services and products immediately and partially driven by companies wanting to allocate operational risk across multiple geographies.
Is there an average timeframe for a site selection process?
As time has moved forward, project timelines have become shorter and shorter. Most projects take about six months for us to complete our work before a company makes a decision.
What's the most satisfying part of your job?
Knowing that when a client decides to locate in a community and state, you know that people are getting jobs and the area is benefitting from capital investment.
---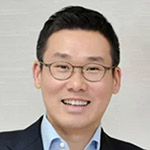 WAN KIM
CEO, Smoothie King
Smoothie King relocated its headquarters from Louisiana to Cypress Waters in Irving last year. CEO Wan Kim, a Smoothie King master franchiser, took the reins of the company in 2012, and he's built it to more than 800 locations with expansion ongoing across three continents.
What's the number one driver in the site selection process?
Smoothie King has experienced tremendous growth over the last couple of years, which called for relocation to an area that would adequately support and correspond with our brand's continued development—Smoothie King 3.0. The No. 1 driver was to find a city that not only had a rapidly expanding talent pool where people wanted to live and work, but one that would also attract talented workers who would be just as excited and committed to our brand and its mission and vision as we are.
How does a company initiate a corporate relocation?
For Smoothie King, I discussed the idea with my team and then thought about the costs and risks versus the reward. Ultimately, we came to the decision that corporate relocation was worth the costs and risks. These are difficult decisions, and they take both a disciplined process to execute and a team that's excited about the future. 
What is the most important thing a company can do to ensure a smooth site selection process?
The most important thing a company can do is consider all the factors that go into it and get some local experts involved. We involved the chamber, as well as a very talented and connected real estate team. They helped us narrow the search area and find a great site to build our new corporate location. As it relates to other factors, of course everyone thinks of cost—and that's a big one—but there is so much more to think about, like  traffic, amenities, proximity to good neighborhoods, etc. My advice to others is: Don't underestimate how important and time consuming this decision-making process will be. 
What was the most important factor for your company in a site selection?
Would it align with our vision statement? The way we saw it, it would be inauthentic to say we want to be an integral part of every health and fitness journey if our site didn't provide the same kind of environment and experience for the people working for the brand. Where our headquarters is situated now, we overlook a beautiful lake wrapped inside a running and bicycle path, which encourages team members to go outside and be active during the workday.
Inside the offices, the site allowed us to build out a number of different features that promote healthy and active lifestyles, like an on-site gym, shower facilities, spacious workspaces with sit-to-stand desks, and more.
---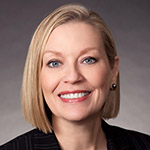 SALLY BANE
Executive Director, Plano Economic Development
In recent years, Plano has landed some of the most high-profile relocations and headquarters deals in North Texas, including Toyota Motor North America, Boeing Global Services, Liberty Mutual, Chase, and others.
What's the No. 1 driver in the site selection process?
The quality, education level, and volume of workforce talent.
How does the city get involved in attracting a company?
The City of Plano positions itself for the consideration of relocation or retention/expansion projects by emphasizing its abundant and talented labor pool, world-class business parks, and as a safe and cost-effective location. 
Are there certain types of companies for which you're looking?
Some of our targets include headquarters and regional operations, business and professional services, and companies in the clusters that represent software and information technology, financial services, and telecom.
Is it more common for you to find a company or for them to find you as part of a relocation or site acquisition?
Projects are developed from a wide variety of pathways—everything from a tip from a well-connected neighbor to contact with a high-level C-suite decision maker. Our community's relationship with the real estate, development, and site selector network is also invaluable in facilitating Plano's consideration for projects.
---
MARY YORK
Deputy Director of Economic Development & Tourism, Office of the Governor
Attracting new businesses to Texas helps create jobs and expand business opportunities to the state. The Governor's Business and Community Development Division works to bring business expansion and relocation to the state.
What's the No. 1 driver in the site selection process?
When it comes to site selection, each corporation and industry has different needs and priorities in finding the optimal site. One of the most common drivers of the process is access to a quality workforce [with] a high quality of life and low cost of living for employees. Although no business can succeed without a capable workforce, most site selection processes involve research and analysis of a wide range of business decision- making factors, including:
Availability of a suitable site
Site access and geotechnical considerations for facility construction
Business logistics issues impacting both customers and suppliers
Infrastructure needs, including transportation and utility capacities
Availability and ongoing pipeline of qualified labor
Total startup and regulatory cost considerations
Ongoing operational costs including labor, utilities, taxes, and other operational liabilities
Market and competitor analyses, including geo-political risks
Economic incentives and negotiation
Incentives can be an important factor, but only after the more essential business criteria is evaluated and sites are asked to distinguish themselves, all other matters being equal. Companies determine the importance of incentives in each project's overall success formula.
What role does the state play in attracting new businesses to Texas?
Economic Development and Tourism (EDT) is tasked with the responsibility of promoting Texas as the premier business destination. EDT assists with domestic and international business relocation and expansion efforts, providing various services to assist companies and their legal representatives with the process. This is accomplished through a variety of program activities including:
Recruiting business expansions, relocations, and consolidations to Texas by providing site selection assistance through lead generation and dissemination.
Organizing domestic and international business recruitment missions and hosting informational forums showcasing the advantages of doing business in Texas.
---
Read the digital edition of Dallas Innovates' sister publication, the Real Estate Review, on Issuu. The Dallas-Fort Worth Real Estate Review is published quarterly. Sign up for the digital alert here.

Get on the list.
Dallas Innovates, every day.
Sign up to keep your eye on what's new and next in Dallas-Fort Worth, every day.