Here's a case where 846 heads were better than one.
Capital One said it set a Guinness World Records title on Wednesday for the largest Artificial Intelligence programming lesson when 846 people learned the fundamentals of Python coding language during the Capital One Basic TrAIning: Bot Camp at the Hilton Anatole in Dallas.
According to a release, students from National Academy Foundation academies in the Dallas Independent School District, Plano Independent School District, and Uplift Academy, as well as volunteers from Capital One—which has a large regional campus in Plano—and Major League Hacking, joined together to set the record. 
NAF academies mostly operate in urban public school districts, but also operate in suburban and rural areas.
"Trainings like these help students become better problem solvers, innovators, and leaders."
Jason Witten
"Capital One created the Basic TrAIning curriculum in partnership with Major League Hacking to give students cutting edge resources in AI, software development and problem solving, and to introduce them to opportunities in STEAM fields during a critical period in their education,"  Arjun Dugal, CTO, Financial Services at Capital One, said in the release.
The event was exciting, Dugal told Dallas Innovates.
"I was telling them on stage, I'm really jealous, because when I was in high school, I didn't get to do exciting stuff like this," Dugal said.
"The thing that I'm even more excited about that I hope the students leave with some inspiration on the power of artificial intelligence,' Dugal said. "… because as the students in this room today become the future leaders of our community, in DFW and elsewhere."
Students were instructed on how to build a Markov Chain Bot that learned to communicate like their favorite celebrity. Then, the students simulated a conversation with the celebrity through the bot. 
Dugal said he hoped the left  "with the inspiration of, hey, not only can I call it, but I know how to  apply this artificial intelligence thing and create some really interesting value for myself, or for the organization that I work for."
Dallas Cowboys Tight End Jason Witten spoke to students on the importance of STEAM in their future career paths.
"Trainings like these help students become better problem solvers, innovators, and leaders.," Witten said.
Witten said the coding experience is valuable for kids just like his.
"I have four kids, two boys, two little girls. My oldest son's getting into that," Witten told Dallas Innovates. "I think for this next generation, that's gonna be a huge part of where it goes."
The Basic TrAining: Bot Camp event launched Capital One's initiative, in partnership with New York-based Major League Hacking, to reach 10,000 students in a three-year period with the Basic TrAIning curriculum, the release said. 
Capital One makes 'Future Edge' commitment a reality
Major League Hacking operates a league for student hackathons. 
With the free curriculum, students learn the basics of the Python coding language through bleeding-edge educational practices, such as peer-led instruction and project-based learning, as well as relatable real-world use cases of AI and machine learning, Capital One said.
Capital One said it engages with community partners such as Major League Hacking to make its Future Edge commitment become a reality. Future Edge is an initiative aimed at helping more Americans get the skills, tools, and resources they need to succeed. 
Capital One said the initiative is part of its commitment to make Dallas-Fort Worth a destination for top talent, spur growth as a technology hub, and nurture tomorrow's leaders.  
Photo gallery
All photos taken by Rebeca Posadas-Nava.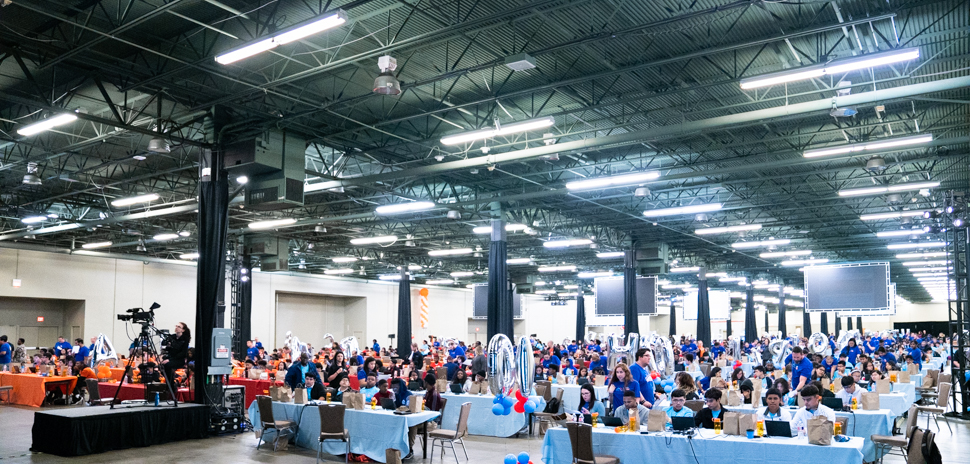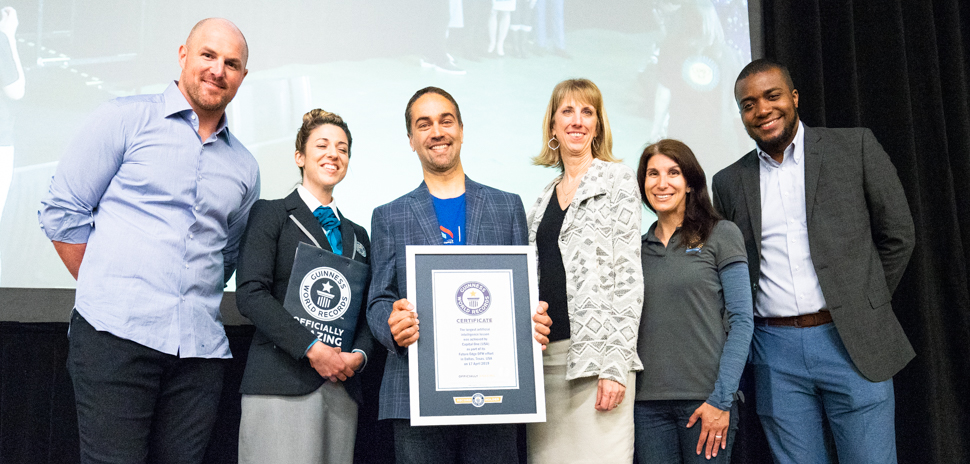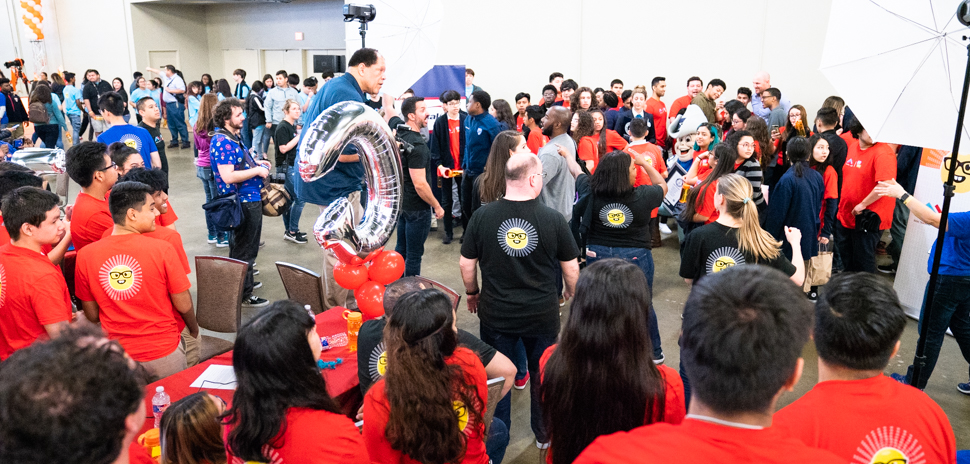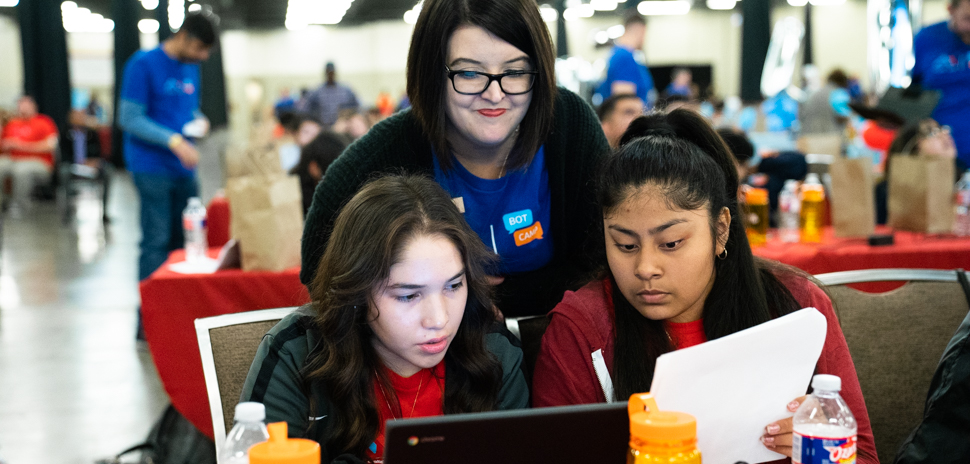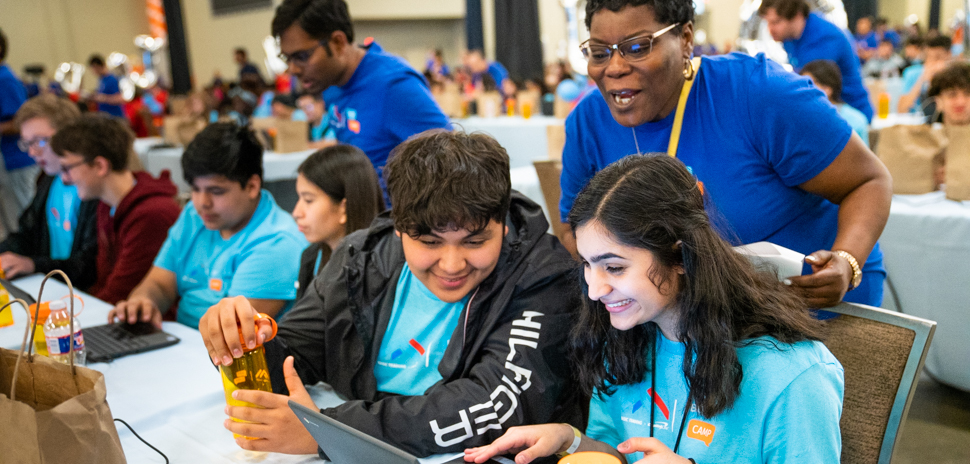 Get on the list.
Dallas Innovates, every day.
Sign up to keep your eye on what's new and next in Dallas-Fort Worth, every day.