Fifteen-year-old Celeste Wang and 16-year-old Victoria Taylor aren't afraid of a little competition from their fellow male classmates, especially when it comes to subjects like math and science.
"I actually like that more, the competitive nature," Wang said. "I'm like, 'bring it on!' and if someone discourages me, I want to prove them wrong."
"We can be just as smart as you guys," Taylor chimed in.
Wang and Taylor are just a few of the young women who participated in the first ever Summer Experience in Antibiotic Discovery and Development program (SEADD) offered by the Girl Scouts of Northeast Texas. The camp, which wrapped up last week, aimed to expose girls to the pharmaceutical industry and further their confidence in fields related to science, technology, engineering, and mathematics.
"Building that confidence in STEM subjects and STEM-related subjects is very important,"said Audrey Kwik, GSNETX director of STEM education. "In addition to that, [we are] showing the girls the huge range of careers that are available to them that they might not even consider."
The twice-a-week program was held over a five-week period at the STEM Center of Excellence at Camp Whispering Cedars, just 20 minutes southwest of downtown Dallas.
SOIL EXPERIMENTATION LEADS TO ANTIBIOTIC CREATION
The SEADD camp was a collaboration with The Shoulders of Giants, a Dallas-based nonprofit providing students of all ages with scientific and engineering opportunities. Lead chemist and instructor of the program, Mandy Dark, created the curriculum and thought the pharmaceutical industry would be a challenging and innovative avenue to introduce to the girls.
"A lot of girls in particular want to go into careers where they feel like they can help people," Dark said. "A lot of the default 'I can help people doing this' is doctors, nurses, maybe pharmacists. You don't think about all of the thousands of scientists, engineers, clinicians, and people who go into developing just one drug." 
Dark explored the campsite to find a way to incorporate the abundant outside resources into an interactive scientific experience. More than 1,000 species of bacteria exist in one gram of soil, which the camp is built on, and Dark saw this as the perfect learning opportunity.
Over the course of the camp, the girls learned about two ways bacteria is grown to later use in developing antibiotics — the Winogradsky column and the Isolation chip, or ichip.
While the Winogradsky column method has been around since the 1880s, the ichip is not yet available for commercial use. 
"I think it's so cool how we could use something that not even anyone else in the actual field can use," Wang said. 
PROTOTYPE TECH APPLIED IN AN ACADEMIC SETTING 
Developed at Northeastern University in 2010, the ichip is an innovation in bacteria cultivation. Compared to the Winogradsky technique, the ichip improves the growth of individual isolated colonies of bacteria by 49 percent.
"When you culture bacteria, what you're trying to do is get isolated cultures, which is just one species of a certain bacteria," Dark said.
They believe this is the first time that this technology has been used in an educational setting in the nation. 
Dark and a colleague at the Shoulder of Giants used a 3-D printer to replicate a smaller version of the ichip prototype to use during the camp. They believe this is the first time that this technology has been used in an educational setting in the nation. 
"The girls are literally getting an opportunity to do things that you and I, we just couldn't do it," Kwik said. 
The Shoulders of Giants plans to document the use of the ichip at the SEADD camp and author a research analysis of the adaptation of the ichip in an educational setting.
INCREASING STEM OPPORTUNITIES ALIGNS WITH NATIONAL GIRL SCOUT INITIATIVES
The SEADD camp is just one way the Girl Scouts of Northeast Texas is cultivating more STEM experiences.
This past year, GSNETX has continued to remodel the South Dallas campsite into an oasis for girls from kindergarten through 12th grade to engage in STEM learning. Future plans for the camp include an outdoor music garden that focuses on the science of sound, and an energy and motion zone exploring physics concepts.
"We're looking at how do we incorporate STEM in every aspect that the girls are going to be exposed to out here. It's more than just these buildings, it's the entire 96 acres," Kwik said.
"Simply put, Girl Scouts is on the cusp of a leadership renaissance for girls …" 

Sylvia Acevedo
The newest addition to the $14 million STEM Center of Excellence is an observation tower, built for the purpose of topography and astronomy.
Soon to be equipped with solar viewing telescopes and indoor and outdoor classrooms, the observation tower allows visitors to view the site and landmarks beyond.
"It gives you a completely different perspective on your world," Kwik said.
The local efforts align with initiatives of Girl Scouts on a national level. 
Tuesday, Girl Scouts of the USA announced the addition of 23 new badges geared toward STEM and outdoor experiences ranging from robot design to code writing. It marks the largest programming introduction in more than a decade, according to the GSUSA. 
"Simply put, Girl Scouts is on the cusp of a leadership renaissance for girls, and we're always looking for more go-getters, innovators, risk-takers, and leaders to enhance our ranks," said GSUSA CEO Sylvia Acevedo, in a release. 
FEMALE SHORTAGE IN STEM-RELATED FIELDS
In 2013, women only made up about a quarter of STEM occupations. 
GSNETX is hoping to play a role in improving that number, and empower girls at a young age to realize they can take on any STEM role.
"We feel it's very, very important to expose girls to a variety of different STEM fields and a variety of different STEM experiences," Kwik said. "We know that they have opportunities in school, but some of the school opportunities aren't always available to every student, so it's really important for us to provide a rich menu of STEM opportunities."
Dark has witnessed throughout college, grad school, and in the workforce the lack of women in STEM-related jobs. 
"It's very empowering to see an intelligent, young lady pursue such a complicated field."

Victoria Taylor
"I really believe that if you don't see people that are like you doing it, then you have the tendency to think that maybe you can't, or you get all of those subtle sexist cues once you get into that program, and so if you haven't seen the encouragement that you know that you can do it, then what's going to get you through?" Dark said.
Through guest speakers and mentors, such as Dark, SEADD participants were introduced to passionate, knowledgable women leaders in the pharmaceutical industry.
"It's very empowering to see an intelligent, young lady pursue such a complicated field," Taylor said. "That gives us a lot of encouragement to pursue this field, so you know you can do it."
Photos by Chase Mardis: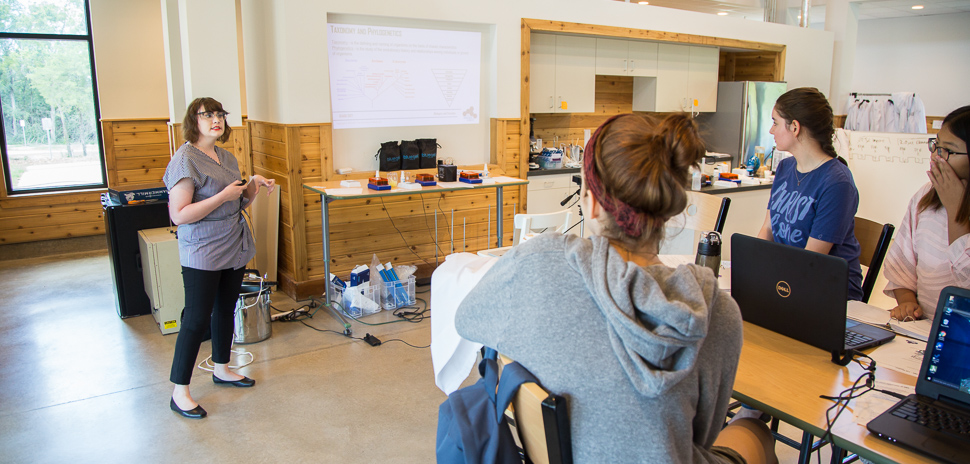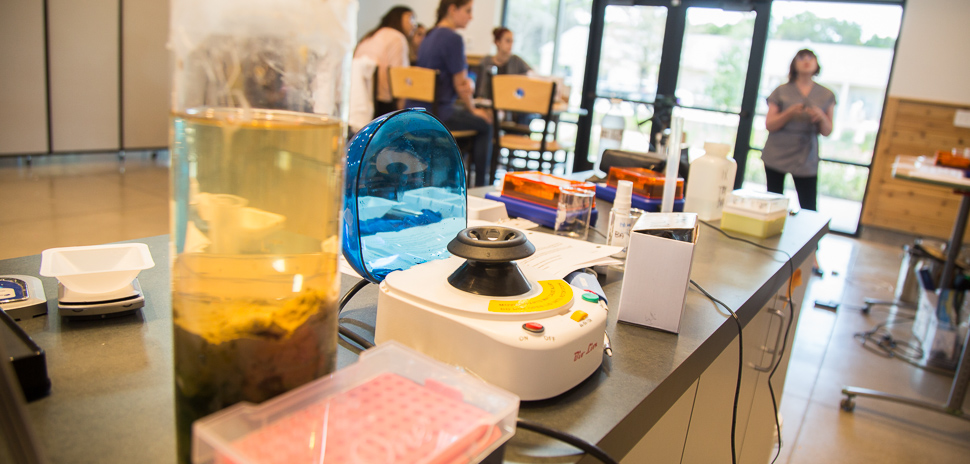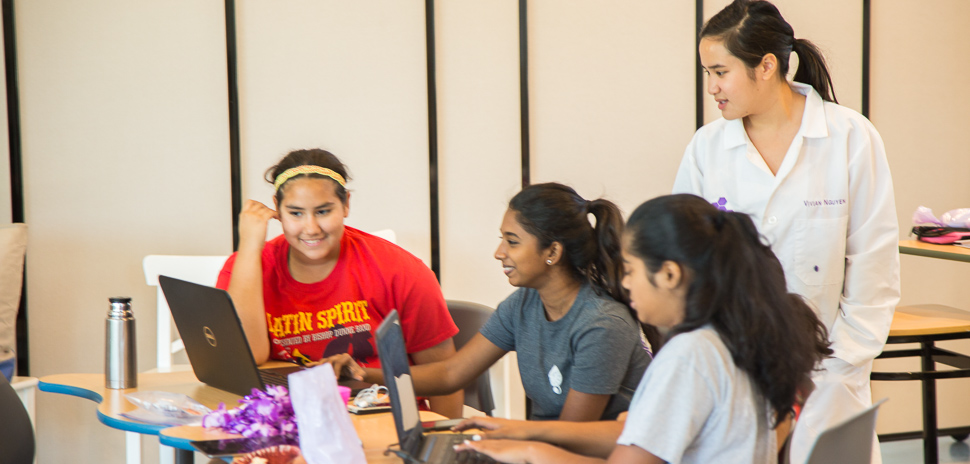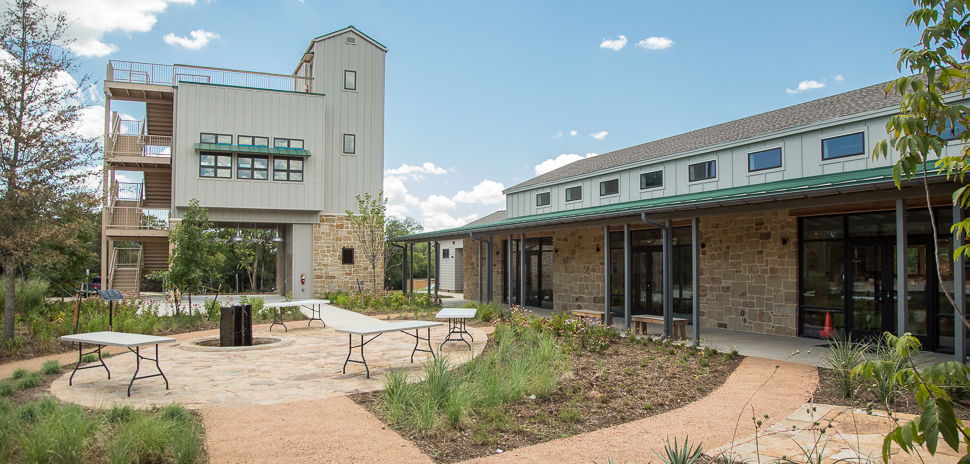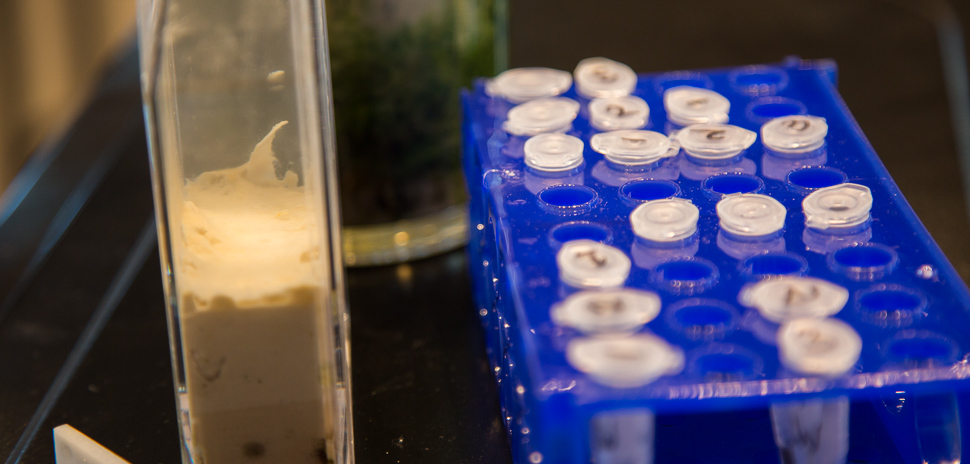 ---
Dallas Innovates, every day