Zebra Technologies, which offers front-line solutions to help businesses achieve a performance edge, announced today that it plans to acquire Frisco-based Antuit.ai.
The transaction is expected to close this year, subject to customary closing conditions. Terms were not disclosed.
The addition of Antuit.ai will significantly grow Zebra's appeal to consumer products companies, Zebra said. In addition to this acquisition, Zebra recently acquired Adaptive Vision, a provider of graphical machine vision software, and Fetch Robotics, a maker of autonomous mobile robots. Zebra also recently launched its fixed industrial scanning and machine vision portfolio.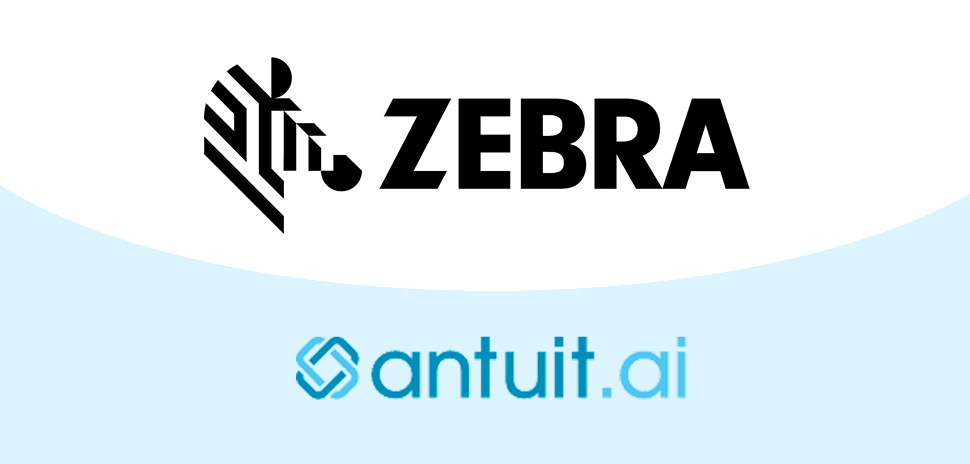 "Zebra's focus on visibility and productivity will be enhanced by the acquisition of Antuit.ai and expand our customer offerings," Bill Burns, Zebra's chief product & solutions officer, said in a statement. "With the addition of Antuit.ai, Zebra's growing SaaS portfolio will have a stronger, more attractive value proposition for customers looking for solutions that include advanced planning capabilities alongside the dynamic optimization of labor and inventory across the supply chain." 
Antuit.ai is powered by AI and machine learning
Antuit.ai is a provider of SaaS artificial intelligence solutions for forecasting and merchandising. The Goldman Sachs company uses AI and machine learning software to assist retail and CPG businesses in digitally transforming their businesses and achieving outsized results in supply chain, pricing, and marketing.
The company was founded in 2013 with an original focus on advanced analytical forecasting and supply chain solutions, but in 2015, its offerings expanded with the acquisition of AI company Prognos. That allowed Antuit.ai to move into the pricing and marketing areas—and start focusing almost entirely on consumer products and retail.
Antuit.ai enables retailers to deliver on their omnichannel strategy. Last year, Antuit.ai acquired Forecast Horizon, which assists retailers in automating the planning process, to have a more complete portfolio of retail solutions. Now Antuit.ai is able to provide assortment, allocation, and fulfillment solutions to companies, including some global Fortune 1000s.
Autuit.ai's big-name clients
Today, some big names are deploying the Software-as-a-Service technology: Pepsico, Neiman Marcus, JCPenney, and Philips. With Antuit.ai, these retailers are able to ensure customers have the right product in the right place, at the right time, at the right price based on the state of the supply chain, store inventory, and demand.
Zebra plans to incorporate Antuit.ai's demand forecasting solution into its SaaS portfolio. That will allow its own retail and CPG partners to "combine planning and execution to optimize margins and drive revenue growth."
"Through its synergies with our retail store execution portfolio, the acquisition of antuit.ai will further drive our ability to bring the power of AI to our customers, and meet the demands of today's consumer," Zebra CEO Anders Gustafsson said in a statement. "It will also enable us to offer our customers in the CPG industry an analytics, AI and automation solution that supports more efficient planning and operations with greater visibility across the supply chain."
Zebra offers industry-tailored, end-to-end solutions to front-line businesses in retail/ecommerce, manufacturing, transportation and logistics, healthcare, the public sector, and other industries. Its goal is to make every asset and worker visible, connected, and fully optimized, while elevating the shopping experience and improving supply chain efficiency.
"The antuit.ai team is excited to join Zebra and will add immediate value by bringing innovation, AI talent, and industry experts to help our combined customers optimize inventory, maximize fill rates and increase efficiencies," Antuit.ai Co-CEO Siva Lakshmanan said in a statement.
Fellow Co-CEO Yogesh Kulkarni added that the team's "AI solutions will influence planning and bridge the gap to execution, enhancing Zebra's retail and CPG solutions that address associate productivity and inventory management."

Get on the list.
Dallas Innovates, every day.
Sign up to keep your eye on what's new and next in Dallas-Fort Worth, every day.