What companies are finding funding or having a big exit? From startup investments to grants and acquisitions, Dallas Innovates tracks what's happening in North Texas money. Sign up for our e-newsletter to stay in the loop.
Have a deal we should know about? Tell us here.
Language Learning Market opens seed round
McKinney-based Language Learning Market, which operates a global online marketplace and directory for educational resources in all languages, is opening a seed round at $500,000.
The EdTech startup plans to use the funding to accelerate growth. The team said specific investments will be placed on team support, strategic partnerships, marketing initiatives, and operations, like site traffic and revenue growth. The seed round is set to close in Q1 of 2022.
"With overwhelmingly positive feedback from early investors and our extensive advisor network, we're confident and look forward to raising these funds to advance Language Learning Market to the next level," Allison Monroe, founder and CEO, said. LLM previously received grants from the McKinney Economic Development Corporation Innovation Fund, Impact Ventures, WomensNet, and iFundWomen.
Launched this year, Language Learning Market aims to be the most robust source for learning resources from around the world. Its three-pronged model consists of an online marketplace for buying and selling educational resources, an industry directory of educational businesses and schools, and a global media network dedicated to education for all. 
The momentum comes at a time when the global language learning market is set to reach $77 billion by 2024. According to Monroe, global eLearning alone is expected to triple in four years to $350 billion. 
The company, which is women-owned and minority-led, additionally has offices in Mexico, India, and Jordan.
"Last year, the future of education shifted to online learning and digital products, leading parents and educators around the world to scour the internet for the best educational resources," Monroe said. "We bring the best in global education to one place."
Atos acquires AppCentrica
French digital pioneer transformation Atos, which has its U.S. headquarters in Irving, has completed its acquisition of Canadian technology and management consulting company AppCentrica.
The deal is expected grow Atos' Salesforce and cloud application capabilities in Canada. It's an "exciting chapter" for the company's presence in the country, according to Valerie Milone, as Atos plans to enhance its expertise in Canada in strategic domains. 
"Aligned with our mission statement, we will continue to accelerate our collaborations with our customers to provide them with secured, decarbonized digital solutions as part of their business transformation programs," Milone, the chief country officer for Atos in Canada, said.
AppCentrica specializes in cloud application and Salesforce services. The cloud services company works with large enterprises and partners in North America, with a focus on the financial services and manufacturing industries.
ACRE makes two acquisitions
Dallas-based ACRE, a provider of state-of-the-art security systems, has acquired Feenics, a Canadian leader in transformational cloud-based security technologies, and Matrix Systems, a maker of enterprise access control and video surveillance.
ACRE plans to use Feenics to bring cloud-based access control solutions to its portfolio of security solutions for global customers. Matrix will allow ACRE to offer a wider range of integrated access control and video surveillance technologies designed to meet business and security needs.
With the deals, Sam Shalaby, the founder and CEO of Feenics, will remain in his current role. Matrix leadership will join the ACRE team.
"Our goal is to bring the industry's best technology innovators into our network of brands," Joe Grillo, CEO of ACRE, said in a statement. "Feenics' cloud architecture and Matrix's simplified approach to integration have helped both brands build significant loyalty from a wide range of customers in rapidly growing markets, and we look forward to supporting both brand's continued growth."
Gardner Capital partners with Kiva through its Upward Mobility Fund
Gardner Capital, a private equity firm and alternative investment platform that has offices in Dallas, St. Louis, Houston, and Orlando, is teaming up with nonprofit Kiva to accelerate the access minority-led small business have to financing in Texas.
The partnership will be enacted though Gardner Capital's GCRE Upward Mobility Fund, which is part of the firm's broader commitment to provide more than $5 million in capital to support upward mobility in financially excluded or underserved communities.
Launched last year, the fund offers direct equity investments, venture and seed capital, low interest soft funding, grants, and other funding. It's expected to commit more than $500,000 annually for programs that align with the its investment goals and guidelines.
The partnership with Kiva, which allows people to lend any amount—even as little as $25—to low-income borrowers, will initially focus on backing BIPOC small business owners in Dallas and Houston. It will provide a revolving fund that matches loans raised on Kiva's crowd-funding platform.
"This is just the start of what we expect to be a truly long-term partnership and one that we can grow substantially with additional funds in the coming years," Michael Gardner, founder of the GCRE Upward Mobility Fund and CEO of Gardner Capital, said in a statement. "We're committed to providing additional funding for new loan matching programs with Kiva on an annual basis."
Fundbox closes $100M Series D
AI-powered financial platform Fundbox, which has its largest U.S. office in Dallas, has closed a $100M Series D at a $1.1B valuation, reports Techcrunch.
The company, which last raised a $175M Series C in 2019, opened the Dallas office the same year "to capitalize on the talent pool," according to CEO Prashant Fuloria.
NuBrakes lands $9M Series A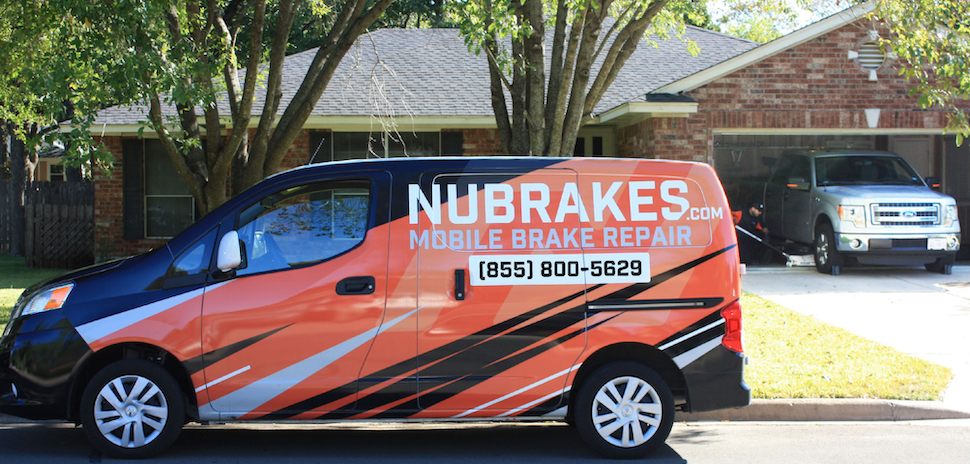 NuBrakes, which sends mobile technicians to people's homes and fleet operators, has raised $9 million in Series A financing.
The round was led by Silicon Valley-based Canvas Ventures, with participation from existing investors including Contrary Capital, Bling Capital, Automotive Ventures, and Capital Factory.
NuBrakes plans to use the funding to more than double the size of its team and expand nationwide. It will also expand beyond brake repair to offer additional mobile services including oil changes, tire changes, tune-ups, suspension work, and more.
"Consumers and businesses spend $185 billion per year on auto maintenance, repair, and tire services," said Walker Drewett, founder and CEO of NuBrakes, in a statement. "This number is much higher when you factor in the opportunity cost of managing repairs, including lost revenue, and time spent on each service for business fleets."
NuBrakes operates in nine markets across Texas, Georgia, Florida and Tennessee. It's based in Austin, but has a main office in Dallas, where the startup had its first market launch in 2019. Dallas continues to be NuBrakes' biggest market, with the company providing 44,000 services on 21,000 job calls.
You can read more about the raise here.

Get on the list.
Dallas Innovates, every day.
Sign up to keep your eye on what's new and next in Dallas-Fort Worth, every day.