What companies are finding funding or having a big exit? From startup investments to grants and acquisitions, Dallas Innovates tracks what's happening in North Texas money. Sign up for our e-newsletter, and share your deal news here. 

Fort Worth-Founded Fuel Startup Raises $125M
Booster, a company that got its start in Fort Worth, is looking to grow.
The mobile fuel delivery startup announced landing a $125 million Series D funding round that included a longtime local backer of the company—Dallas-based venture capital firm Perot Jain.
With the new funding, which brings its total to at least $213.5 million, Booster said it plans to expand its delivery network, in addition to expanding its portfolio of fuel types. Prompted by customer demand, the company said it is promoting the switch to renewable and alternative fuels, as well as expanding a pilot last year to provide mobile on-demand electric vehicle charging.
PLUS
Agricultural Crowdfunding Platform Looks to Raise $2.5M
⟫ Harvest Returns, a Fort Worth-based crowdfunding investment platform focused on agricultural technology and innovative practices, amended an SEC filing from January to reflect raising an additional $421,250 in equity from a single investor, bringing the total raised in its new effort to a little more than $2 million. According to its filing, the firm is targeting a goal of $2.5 million. Harvest Returns says it has a pool of more than 8,000 investors that have provided more than $17 million in funding to early-stage businesses in the industry since launching in 2016.
—
Crypto Mining Firm Raises Nearly $1M
⟫ After forming last year, Blueprint Energy, a Dallas-based company focused on cryptocurrency mining and oil and gas projects, reported raising $830,000 from 10 investors for its Blueprint Mining I LLC fund, per the Dallas Business Journal. Its founders, Brandon Junker and Daniel Habenicht, have previously said the company looks to convert gas to electricity for on-site Bitcoin mining.
—
Grapevine Engineering Firm to Go Public via SPAC Deal
⟫ A local firm with a more than 100-year history is set to go public with a New York-based blank check company.
Grapevine-based Southland Holdings, a heavy civil engineering company, announced plans to merge with SPAC Legato Merger Corp. II at an implied enterprise value of $810 million.
After the expected close date in the fourth quarter of this year, Legato, which trades on the Nasdaq under the ticker LGTO, will change its name to Southland Holdings. Southland CEO Frank Renda said the move will provide the company with the "necessary resources to accelerate future growth and take advantage of the significant opportunities ahead."
—
Dallas VC Firm Raises $80M Fund
⟫ Dallas Venture Capital wants to eliminate borders when it comes to investing in early-stage startups.
With an office in Irving and another in Hyderabad, India, the venture capital firm has raised $80 million for its second flagship fund. And while it's in the process of raising its first $50 million India-focused fund, Dallas Venture Capital has already begun deploying money in multiple countries.
Overall, Dallas Venture Capital said it plans to deploy the collective $130 million from the two funds over the next four to five years, investing in around 20 to 25 companies at the rate of about one per quarter. Focusing on B2B SaaS companies working in emerging technology spaces like artificial intelligence, machine learning, and extended reality, Dallas Venture Capital says it focuses on writing check between $2 million and $5 million mostly in post-product market fit companies, with follow-on investments of up to a total of $10 million. Dallas Venture Capital co-founder and Director Abidali Neemuchwala added that his firm aims to help accelerate businesses' revenue from around $1 million to $10 million.
—
Growth Capital Firm Invests $3M in Healthcare Platform
⟫ ThoroughCare, a Pittsburgh-based healthcare coordination platform, landed $3 million from tech- and software-focused Dallas growth capital investor Cypress Growth Capital. The money will help ThoroughCare build out its platform, expand into new markets, and grow its team. Late last year, Cypress closed on its $50 million fourth fund.
—
AI-focused VC Firm Invests in Digital Modeling Startup
⟫ After launching last year with a $10 million fund to focus on artificial intelligence, Plano venture capital firm Sentiero Ventures announced making a $750,000 seed investment in California-based digital modeling platform Geminus.AI. The company said the funding will help it with customer acquisition, scaling its go-to-market team, and expanding channel partnerships. When Sentiero launched last March, the firm said it was planning to invest across the U.S., with a heavy emphasis on Texas. 
Sentiero Managing Partner David Evans shared his views on VC activity during downturns. Read about it in today's Last Word.
—
Dallas PE Firm Closes on Largest Company to Date
⟫ Dallas private equity firm Clavis Capital Partners invested in Nashville environmental solutions company UCC Environmental, the largest company Clavis has closed on since forming in 2014. According to the Dallas Business Journal, UCC has EBITDA of about $20 million and close to 400 employees. The investment—drawn by Clavis's attraction to UCC's work in the wastewater treatment space—also marks Clavis' first this year. As part of the deal, UCC's owners will remain as partial owners in the business, which plans to expand in the near future.
—
Frisco Investment Advisor Launches Two EFTs on Nasdaq
⟫ Frisco investment advisor STF Management has listed its first two EFTs, listing STF Tactical Growth EFT and STF Tactical Growth & Income EFT on the Nasdaq. According to the publication ETF Strategy, the former EFT has about $160 million in assets, while the later—which will also include actively managed options—has about $10 million. The two EFTs will look to outperform the Nasdaq 100 by shifting assets between the market and U.S. Treasury securities.
—
Dallas Innovative Printing Company Acquired
⟫ Funds managed by private equity firm Kelso & Company have scooped up a majority interest in Dallas-based flexographic and digital printing company Inovar Packaging Group, which has seven locations across the U.S. As part of the deal, which will help Inovar expand its geographic presence, Inovar CEO and Executive Chairman Jeff Brezek will continue to lead the company.
—
Cornerstone Healthcare Group Acquired by One-Year-Old Firm
⟫ After launching last year, Louisville-based health system ScionHealth plans to make its first acquisition by snagging Dallas' Cornerstone Healthcare Group for an undisclosed amount. The deal, which is expected to close in the second half of the year, excludes two specialty hospitals Cornerstone operates in the Houston area. ScionHealth said the move will expand its national network, which employs around 22,000 people, while improving the patient experience.
—
AMN Healthcare Acquires Fellow Staffing Firm
⟫ AMN Healthcare, a Dallas-based physician and clinician staffing company, announced acquiring nurse recruiting company Connetics USA. AMN said the move will help it expand its international staffing business at a time when the company's CEO Susan Salka says the industry is facing a shortage of health care professionals.
—
ProAmpac Acquires Fort Worth Specialty Packaging Manufacturer
⟫ Specialty Packaging, a Fort Worth-based maker of specialty paper, film, and foil products, has been acquired by Cincinnati flexible packaging company ProAmpac. Specialty's 100,000 square-foot facility will help ProAmpac expand into the recyclable food packaging space, in addition to helping it grow its footprint in the Southwest.
—
Tyler Technologies Acquires System integration Solutions Company
⟫ Tyler Technologies, a Plano-based software provider for the public sector, announced acquiring New Hampshire system integration solutions company Quatred, after partnering with the company in 2018. Tyler said the move will help bolster its enterprise resource planning and asset maintenance offerings. While not disclosing specific numbers, Tyler said Quatred's employees will join the company as full-time workers.
—
Population Health Management Firm Acquires Assets of AI Platform
⟫ Irving's Lightbeam Health Solutions, a population health management firm, has acquired the operating assets of Georgia clinical artificial intelligence platform Jvion. Lightbeam said the move will help expand its preventative and proactive capabilities by incorporating Jvion's prescriptive analytics and social determinants of health technology solutions.
---

Want more?
Sign up for our e-newsletter, and share your deal news here. 
Read more in Kevin Cummings' recent Follow the Money deal roundup: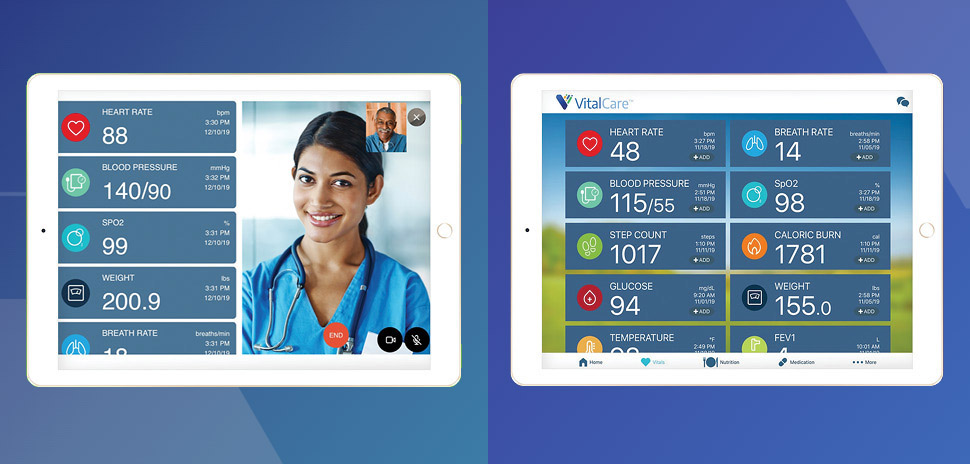 Get on the list.
Dallas Innovates, every day.
Sign up to keep your eye on what's new and next in Dallas-Fort Worth, every day.