What companies are finding funding or having a big exit? From startup investments to grants and acquisitions, Dallas Innovates tracks what's happening in North Texas money every Thursday. Sign up for our e-newsletter to stay in the loop.
Have a deal we should know about? Tell us here.
BulBul Apps rakes in $500K in new funding round
BulBul Apps, a Plano-based early childhood learning app developer, has raised $500,000 in a new round of funding.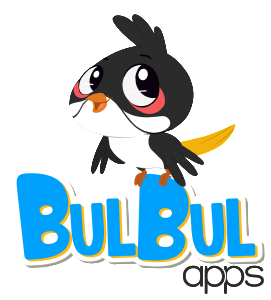 The financial backing came from Xseed Partners, OperatorVC, Dallas-based Anblicks, and Irving-based Infolob.
The new round brings BulBul Apps' total to $707,800 of funding over two rounds. The first funding round was in 2016, according to Crunchbase.
Founded in 2015, BulBul Apps builds interactive apps for preschoolers to use on tablets, smartphones, and other touchscreen devices.
BulBul Apps said it will use the new funding to build its B2B2C market, which is showing promise to serve a growing number of paid parent subscribers.
"It is an exciting phase of growth as we discover new segments to grow our business," founder and CEO Prakash Dantuluri said in a statement. "We have signed half a dozen franchisors and have a strong pipeline of clients with Kangaroo kids as the biggest customer. Our target is to go live in 300 plus schools this academic year with close to 50,000 parent subscriptions. We are also working with a leading vernacular organization in the US."
Mobility Ventures invests $21M in freight sector data company
Addison-based venture capital firm Mobility Ventures has invested $21 million in Tennessee-based FreightWaves, a provider of data services for the freight markets, according to Crunchbase.
Founded by Roman Kikta in 2004, Mobility Ventures is a private equity firm that focuses on emerging companies across the wireless ecosystem: mobile Internet, media, health, commerce, software, location-based services, and applications.
Mobility Ventures also offers advisory services in corporate strategy and growth strategies, market opportunity and analysis, business development, access to financial communities, and marketing and sales strategies.
RealTime Laboratories raises $140K in seed funding
RealTime Laboratories, a Carrollton-based medical testing company, has raised $140,100 in a seed funding round, according to Crunchbase.
The company said it is the only laboratory in the nation accredited by the College of American Pathologists and The Clinical Laboratory Improvement Amendments to perform clinical mycotoxin testing, which looks for the presence of 15 of the most-common and toxic mycotoxins produced by indoor mold contaminants. 
Aristos Ventures invests in oil & gas technology developer
Aristos Ventures, a Dallas-based venture capital firm, has invested an unreleased amount in Nesh, a Houston-based company that offers the Smart Assistant for Oil and Gas, a product that is like an advanced version of Alexa or Siri aimed at the petroleum industry.
Aristos says it focuses on information technology-related sectors, including mobile enrichment, web-based applications/information services, security, and SaaS/PaaS/IaaS/cloud infrastructure.
Airport video game lounge company Gameway Inc. raises $100K 
Gameway Inc., an Oregon-based tech company that last year installed two video game lounges at Dallas Fort Worth International Airport, announced that it has raised $100,001 in a new equity funding round.
Last year, the company reported that it raised $300,000 in two equity rounds.
DFW Airport was the first in the nation to launch Gameway's product, which charges the players per minute, or on an unlimited basis that starts at $20. Each of the 36 stations that are set up at the airport has a lounge chair, noise-canceling headphones, the latest Xbox, and preloaded games.
MERGERS & ACQUISITIONS
Artisan Design Group acquires flooring products provider
Southlake-based Artisan Design Group announced it acquired South Carolina-based Builders Wholesale Flooring, a dealer of flooring products and services.
Artisan Design Group is a portfolio company of Houston-based The Sterling Group, a private equity investment firm that targets controlling interests in basic manufacturing, distribution, and industrial services companies.
Formed in 2016, ADG operates more than 40 distribution, design, and service facilities and coordinates installation through more than 800 independent contractors in 13 states.
Family-owned Irving company agrees to be acquired
A Houston-based provider of mechanical services has agreed to buy Irving-based Walker TX Holding Co. Inc., a family-owned company that provides electrical, network, end-user, industrial, and related services in Texas.
The deal—expected to close in the second quarter of 2019—is with Comfort Systems USA Inc., which said it expects Walker to contribute an annual revenue of $325 million to $375 million.
Dalfen acquires "proven" last-mile logistics facility in Florida
Dallas-based Dalfen International, one of the nation's largest buyers of industrial real estate, has acquired a property in Miami that enhances its place in the last-mile property sector.
The property is called Golden Glades Fulfillment Center, a 201,491-square-foot multi-tenant industrial building with tenants such as Amazon and Packaging Corporation of America.
Dalfen said that the facility is a "proven" last-mile distribution location that sits in an area with a population of 1.6 million residents living in a 10-mile radius.

Get on the list.
Dallas Innovates, every day.
Sign up to keep your eye on what's new and next in Dallas-Fort Worth, every day.