What companies are finding funding or having a big exit? From startup investments to acquisitions, Dallas Innovates tracks what's happening in North Texas money every Thursday. Sign up for our e-newsletter to stay in the loop.
---
Snack maker Hail Merry raises $1.08M in equity investment round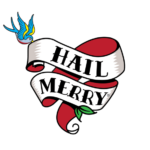 Hail Merry LLC, the Dallas-based maker of raw, plant-based snacks, announced in a filing with the U.S. Securities and Exchange Commission that it has raised $1.08 million of a $1.26 million equity funding round.
Hail Merry was launched in 2008 by Susan O'Brien in her Dallas home. In May, Hail Merry reported that it had raised $787,239 of a $1.187 million offering.
Its products—which include cups, bites, tarts, and bars—are non-GMO, dairy free, and certified vegan, according to the Hail Merry website.
PostItPlayIt raises $1.59M in equity funding
Addison-based peer-to-peer competition startup PostItPlayIt Inc. said in a government filing that it raised all $1.59 million in an equity financing round.
On the platform, users can create their own contests and compete against friends and family—heck, the whole nation for that matter. Competitions include e-games, fitness challenges, golf tournaments, and more.
"Our future growth strategy is geared toward acquisition of new daily active users, while also using feedback from our existing users to continually improve our product."
Drew Eckman
PostItPlayIt President and CEO Drew Eckman told Dallas Innovates that the company would use 25 percent of the funding on its software product, roughly 25 percent to scale operations, and the remainder for new customer acquisition.
"Our future growth strategy is geared toward acquisition of new daily active users, while also using feedback from our existing users to continually improve our product," Eckman told me via email.  "As fans, competitors, and enthusiasts ourselves, we set out to build a software platform that is immune to the seasonal swings experienced by the average fantasy sports platform. For our users, the days of "spread dread" are gone and there is no off-season."
Eckman said that PostItPlay would accomplish that by introducing a free-market concept that encourages year-round, peer-to-peer skill based competitions.
"As part of our early product growth, we are excited to introduce skill-based competitions among the major sports we see on television and plan to open up to video games and fitness challenges in 2019," he said.
AT&T among investors in $1.3M round for Caribu
Dallas-based tech giant AT&T Inc. is among the investors who put $1.3 million in financing into Miami, Florida-based Caribu, an education platform that enables parents, extended family, and mentors to read and draw with kids who are in a different location.
Venture Capital firm Be Curious Partners led the round, which also included Revolution's Rise of the Rest Seed Fund.
According to PE Hub, Caribu's platform is popular in over 140 countries with parents and grandparents. It offers well-known brands including Sesame Street and Santillana. Caribu's recognitions include being accepted into the fourth cohort of the AT&T Aspire Accelerator, winning the 1776 Global Challenge Cup pitch competition, and CEO Maxeme Tuchman was named a 2018 Toyota Mother of Invention.
AT&T's Aspire Accelerator recently brought speakers to Dallas' Paul Quinn College as part of the Entrepreneurship and Innovation: A Path to Economic Mobility event.
GridLiance High Plains closes on $65M revolving credit facility
Independent transmission company GridLiance High Plains, a Dallas-based subsidiary of GridLiance Holdco LP, recently closed on a $65 million revolving credit facility with KeyBank N.A. 
The company owns and operates roughly 600 miles of transmission lines and related substations nationwide.
The new facility will be used to finance GridLiance High Plains' growth, support capital projects, and fund general corporate expenses, the company said in a release.
"This financing will support our growth in new and existing regional transmission markets, as well as current capital projects," President and CEO Calvin Crowder said in the release. 
This year, GridLiance has announced two transmission asset acquisitions and a roughly $40 million capital transmission improvement project in southern Nevada.
MERGERS & ACQUISITIONS
Celanese to buy India-based polymers maker
Irving-based global chemical and materials company Celanese Corp. announced Thursday that it is signing a definitive agreement to acquire Next Polymers Ltd., an India-based a large engineering thermoplastics compounder.
In a release, Celanese and Next Polymers said the deal should be completed in the first quarter of 2019, and that no financial details will be released yet. Upon closing, both will continue to operate as independence businesses, they said.
"Next Polymers complements our rapidly growing India business to further establish Celanese as a leader in the Indian ETP market by broadening our ability to serve nylon and other engineered materials customers in a high-growth region," Celanese COO Scott Sutton said in the release. Celanese said it expects to operate Next Polymer's thermoplastic compounding product portfolio and production capabilities within its own engineered materials business.
Highlander Partners acquires fine linens company
Dallas-based middle market private equity firm Highlander Partners LP announced it has acquired SFERRA Fine Linens LLC, a luxury linens and home lifestyle company.
SFERRA was founded in 1891 in Italy and is headquartered in Edison, New Jersey. No financial terms of the deal were disclosed. Highlander Partner Mark Blanchat has been named as the new chairman of SFERRA; and Michelle Klein will continue as CEO and president of the company. 
Dallas PE firm agrees to sell SlimFast
Dallas-based food and consumer-focused private equity firm Kainos Capital, announced that it has agreed to sell its portfolio company SlimFast to Glanbia PLC in a deal valued at $350 million.
Kainos said the transaction also includes SlimFast's sister company, HNS.
Palm Beach Gardens, Florida-based SlimFast is a provider of nutritional products, including clinically proven weight management and health and wellness products.
READ NEXT
From Nature Nate's to SunTX Capital Partners and Anchor Partners and Wisteria, here are some of the funding and M&A deals involving companies and investors with North Texas ties.
What companies are finding funding or having a big exit? We're tracking the deals in the Dallas-Fort Worth Innovation Guide. 
Browse our funding and exit successes →
Texas is home to every stage of capital that a growing company may need. Angel investors, family offices, venture capital, and private equity firms are looking to find — and invest in — great companies. 
Explore funding opportunities →

Get on the list.
Dallas Innovates, every day. 
Sign up to keep your eye on what's new and next in Dallas-Fort Worth, every day.