Dallas is home for Usman and Javeria Babar. That's why when they decided to open what they call the "First Unicorn-Themed Dessert Bar in the U.S.," Magical Dessert Bar, it was a no-brainer to do it in North Texas.
The entrepreneurial couple says the shop's Deep Ellum location has worked out well so far. Despite being open for only a month, the Magical Dessert Bar has already welcomed over 7,000 people through its doors.
"I have seen kids waiting in line for hours for the unicorn treats," Usman wrote to Dallas Innovates. "I just can't thank them enough. I have people message on Instagram and Facebook that they are driving in from Houston, San Antonio, Austin and all over for this."
Usman and his wife's success shows—not only do they have a new store coming in Houston, but they're also finding success with their other dessert business, Chills360, which they call the first Dallas location to serve Thai-inspired ice cream rolls.
"Me and my wife are always looking for new things to do. We are always looking for creative, fun, and out-of-the-box ideas," Usman says. "Our daughter is obsessed with the unicorn. Every birthday party we were going to lately was unicorn themed. So, we decided why not open a unicorn themed store so people can bring their kids and families too, and enjoy the unicorn desserts all they want."
With the duo's combined skills in dessert and business, they seem to be unstoppable. Just two years after opening their first rolled ice cream shop, the count is up to 14 stores in Texas. Their innovative dessert ideas have blossomed in the Dallas-Fort Worth region, and beyond.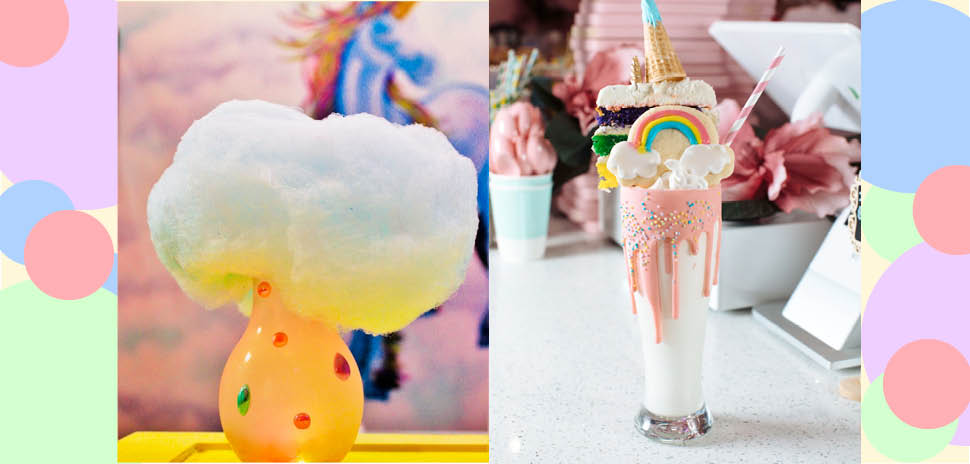 Among the Magical Dessert Bar's most popular items are the Unicorn Milkshake, Pink Hot Chocolate, and lemonades. For all things unicorn, Dallas seems to have hit the jackpot.

Get on the list.
Dallas Innovates, every day.
Sign up to keep your eye on what's new and next in Dallas-Fort Worth, every day.