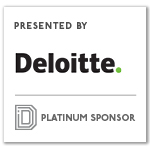 What might be the key influencers for technology industry success in 2021? While cloud computing and artificial intelligence continue to dominate the technology industry, edge computing is also making headlines. Deloitte shares insights in their 2021 Technology Industry Outlook Report on various advantages of processing data locally and how partnerships are expected to play a key role in accelerating growth in the technology industry in 2021.
Deloitte outlined three key strategic opportunities technology organizations may want to consider, both to help recover from the COVID-19 crisis and assist in positioning them to thrive in the future:
Redoubling digital transformation efforts, with an emphasis on improving cloud infrastructure, data and analytics capabilities, cybersecurity, and business model transformation
Reorienting and reskilling the workforce to optimize remote work capabilities and take full advantage of advanced technologies such as artificial intelligence (AI)
Reexamining where and how manufacturing happens, with a focus on improving transparency, flexibility, and resiliency
Redoubling digital transformation efforts
Facing new pressures and constraints, many companies are working to improve their agility and flexibility, increase automation, and move to more real-time operations. Accelerating digital transformation efforts could take a rededication to improving cloud infrastructure, data and analytics capabilities, and cybersecurity. It will also likely require a renewed focus on business model transformation and ecosystem development.
Actions companies can take now
Start your digital transformation today by focusing on the tasks you can do more effectively and efficiently. Then, build on these to drive improved competitiveness as advanced digital technologies like AI become more ubiquitous.

Understand your data—where it is, what and whom it covers, and how it's protected and utilized—to build trust with customers and comply with regulations.

Develop channel partners to build upon XaaS with vertical offerings.

Attract and develop businesspeople who can act as "translators" between what a business wants and what technology can actually deliver.
Reorienting and reskilling the workforce
Workforces have been beset with multiple recent shifts and challenges, redefining how people interact and how work gets done. Tech companies have been increasingly leveraging remote work capabilities and enabling other companies to do the same. In the name of improving efficiency, more and more companies are also harnessing AI technologies and robotic process automation (RPA), both to streamline tasks and augment capabilities. The implication for workers is that they will likely need more support and development opportunities.
Actions companies can take now
Rebuild the esprit de corps of your talent by focusing on energy-producing activities and initiatives that attracted employees in the first place.

Explore ways to align and collaborate with government institutions and the general population on critical societal issues.

Take advantage of employing a remote workforce by changing recruitment practices.
Reexamining where and how manufacturing happens
The disruption caused by the COVID-19 pandemic has highlighted vulnerabilities in many technology companies' supply networks. Some have had difficulty meeting increased demand due to an inability to secure critical components, while others have struggled to gain visibility into their networks, preventing them from becoming more agile. Tech companies can continue to explore potentially relocating and diversifying their production facilities. They should also look to improve transparency, flexibility, and resiliency while reducing environmental impact.
Actions companies can take now
Dust off business continuity plans and update them based on recent learnings. Consider augmenting those plans with automated information feeds that can provide real-time and actionable risk data on suppliers.

Evaluate all supplier tiers, and determine which ones are considered reliable long-term strategic partners—those that have redundancies and alternate sourcing options built in, including geographic diversification.

Engage the board to help take responsibility for managing supply chain and manufacturing risk.

Explore which incremental actions can be taken to diversify your manufacturing footprint, including multi-sourcing and nearshoring, when designing new products, selecting a new supplier, or building a new factory.
Because technology continues to reshape how every industry operates, the actions outlined above can help companies thrive in the coming year.
Click here to read the full report or to learn more about the tech industry trends, key actions to take, and critical questions to ask.
The publication contains general information only and Deloitte is not, by means of this publication, rendering accounting, business, financial, investment, legal, tax, or other professional advice or services. This publication is not a substitute for such professional advice or services, nor should it be used as a basis for any decision or action that may affect your business. Before making any decision or taking any action that may affect your business, you should consult a qualified professional advisor. Deloitte shall not be responsible for any loss sustained by any person who relies on this publication. Copyright © 2021 Deloitte Development LLC. All rights reserved.
About Deloitte
Deloitte refers to one or more of Deloitte Touche Tohmatsu Limited, a UK private company limited by guarantee ("DTTL"), its network of member firms, and their related entities. DTTL and each of its member firms are legally separate and independent entities. DTTL (also referred to as "Deloitte Global") does not provide services to clients. In the United States, Deloitte refers to one or more of the US member firms of DTTL, their related entities that operate using the "Deloitte" name in the United States and their respective affiliates. Certain services may not be available to attest clients under the rules and regulations of public accounting. Please see www.deloitte.com/about to learn more about our global network of member firms.

Get on the list.
Dallas Innovates, every day. 
Sign up to keep your eye on what's new and next in Dallas-Fort Worth, every day.