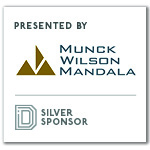 Dallas is home to those who dream big. Visionaries, investors, and innovators are disrupting their industries in technology, healthcare, financial services, defense, and more.
Since 1997, Munck Wilson Mandala has been a part of Dallas, partnering with those who bring passion and grit to the table. We understand that emerging businesses require smart advisors who know as much about the business you're in as the legal issues you'll face.
This approach—focusing on those who bring passion and grit to the table—matches our approach to growing our law firm.
We all have the power to look beyond expectations and that is where greatness is found. We look forward to forging new paths with you in the decade to come. 
Click here to learn more.

Get on the list.
Dallas Innovates, every day. 
Sign up to keep your eye on what's new and next in Dallas-Fort Worth, every day.