Across North Texas, companies are promoting and hiring people to take on leadership positions within their organizations.
Dallas Innovates covers prominent personnel moves in Dallas-Fort Worth businesses and nonprofits—from the newest startups to well-established companies. Here are the people moves tied to innovation and technology in the region.
Don't miss a move: Get Dallas Innovates Every Day. Have a move? Let us know.
Signify Health adds to its board
Dallas-based Signify Health, a provider of tech-enabled healthcare solutions, has added Vivian Riefberg and Taj Clayton to its board of directors.
Riefberg is the former leader of McKinsey & Company's America's public sector practice and past co-leader of the U.S. healthcare practice. She was with McKinsey & Company for more than 30 years.
She has worked with many major healthcare enterprises and nonprofits throughout her career, serving on the boards for the National Institutes of Health and the Partnership for a Healthier America. Recently, she also joined the Johns Hopkins Medicine board of trustees.
"I was drawn to this opportunity because I believe that Signify Health is uniquely positioned to transform healthcare in areas that are in particular need of focus such as home-based care," Riefberg said in a statement. "As someone who has spent my professional career in healthcare, I have a special appreciation for Signify Health's commitment to quality and the team's progressive approach to holistic care with solutions addressing social determinants of health delivered in an integrated way across their service offering."
Clayton is a partner and chair of the Domestic Alternative Dispute Resolution practice at Winston & Strawn LLP. He is also a founding partner of the Dallas office of Winston & Strawn. His previous law experience includes serving as a principal in the Dallas office of another international firm and as law clerk to Chief Judge Mark L. Wolf of the U.S. District Court for the District of Massachusetts.
Clayton has many other roles as well: he co-chairs the Global Black Lawyers' Network, is an executive advisor to New Mountain Capital, and serves on the President's Advisory Board for UT Southwestern Medical Center.
"Signify Health has created the prototype of what effective, value-based healthcare of the future will be. Importantly to me, Signify continues to iterate, innovate, and improve on its model," he said in a statement. "As a board member, I look forward to leveraging my experience providing guidance and advice to leading Fortune 500 companies to help drive Signify Health forward as we reimagine what healthcare can and should be."
Apex Clearing adds industry veterans to its team
Two leaders in financial services and wealthtech have joined Dallas-based Apex Clearing: Tricia Rothschild has been named president and Tom Valverde to the newly created role of general manager, advisory.
Apex is a PEAK6 company that defines itself as "the custody and clearing engine powering the future of wealth management."
Rothschild joins the company after most recently serving as chief product officer and co-head of global markets at Morningstar. During her 26-year career there, she is known for leading Morningstar's equity research business to global scale and bringing on a meaningful new revenue stream.
As CPO, Rothschild managed a multi-million-dollar global portfolio of businesses, including the firm's software, data, research and index offerings.
"The opportunity to build for scale while ensuring that Apex's employees and its customers are always front-and-center is extremely energizing," she said in a statement. "The firm has a robust pipeline of leading-edge technology initiatives already in flight as it continues to shape the industry by reducing friction and enhancing the investor experience."
Tom Valverde is an RIA sales and custody veteran who comes to Apex from Fidelity Institutional and BNY Mellon's Pershing. His career amounts to 27 years in financial services—he started as a financial advisor and spent 20 years working with advisory businesses at top custodians.
At Fidelity Institutional and BNY Mellon's Pershing, he enabled registered investment advisors, broker dealers, family offices, and turnkey asset manager platforms to grow and scale.
"Apex has something really special with the technology they've developed, the private ownership of the firm, the fact they are truly B2B without any retail conflict or distractions and, most importantly the people they have in place to execute their vision," he said in a statement. "The market wants a new and differentiated option, and Apex is all in."
EarthX announces new board chair
Dallas-based international environmental nonprofit EarthX has made Lynn McBee its new Board Chair.
In a company email, EarthX lauded McBee for her leadership of nonprofit organizations focused on social, ,community, and scientific causes.
"Keeping our rivers clean and free from trash will protect our oceans. If we want future generations to enjoy one of our most valuable natural resources, we must all do our part," McBee previously stated.
EarthX, founded by Trammell S. Crow, is one of the largest changemakers dedicated to educating and inspiring action for a sustainable future.
It's known as the world's largest environmental gathering, each year culminating in a four-pronged experience that consists of a film festival, conference, expo, and education from April 19 to 28 in Dallas. This year, due to the COVID-19 pandemic, the event was virtual.
CIC Coatings appoints a VP of sales
McKinney-based CIC Coatings, a manufacturer and distributor of 'American made' high performance wood and metal coatings, has named Jeff Takac as its new vice president of sales for North America.
In his new role, Takac will lead CIC Coatings' Centurion Interior Architectural Wood Coatings business initiatives for the U.S. and Canada. He will be tasked with the area's marketing function and will build strategic customer partnerships throughout North America.
Takac brings more than two decades of experience in the coatings and wood finishes industries to the company. Most recently, he was managing director for IVM Chemicals.
With his appointment, Takac will be relocating to Dallas from Greensboro, North Carolina.
"Jeff brings an excellent record of leadership, results and industry experience in building highly successful teams that are focused on helping customers succeed," CIC Coatings President Tom Huemiller said in a statement. "He recognizes our core values and will do a great job of introducing and enhancing the Centurion success story and programs, helping our North American partners and end users grow their businesses."
ARCO/Murray promotes Fleps
ARCO/Murray Design Build, a design build general contractor based in Dallas, last month announced that Eric Fleps was made a partner and company shareholder. Now, Fleps' title has again been updated to principal.

Fleps joined ARCO/Murray in 2016 as a project manager and is currently the VP of Business Development, in which he oversees daily operations and the development of ARCO/Murray's self storage business.
ARCO/Murray said his leadership has allowed the company to become a leading self storage design builder nationwide.
Intrusion Inc. adds to its board of directors
Anthony (Tony) LeVecchio has been named to the board of directors at Richardson-based INTRUSION Inc, which increases the board to seven members.

LeVecchio is the current president and owner of The James Group, Inc., a general business consulting firm that advises CEOs of public and private companies in a range of industries. He has served on the boards of more than 20 private companies, guiding them through all phases of corporate growth from startup operations to corporate governance best practices.
He is also a lecturing professor in the School of Management at UT Dallas and a member of the advisory board for UTD's Institute for Excellence in Corporate Governance.
"[Tony] is an experienced executive and has served as a board member of many companies both public and private over the years," INTRUSION CEO Jack B. Blount said in a statement. "I've worked with Tony on several boards over the past twenty-five years and he has always been a strategic resource to me on acquisitions, strategic partnerships and distributor agreements."
DZS appoints new CEO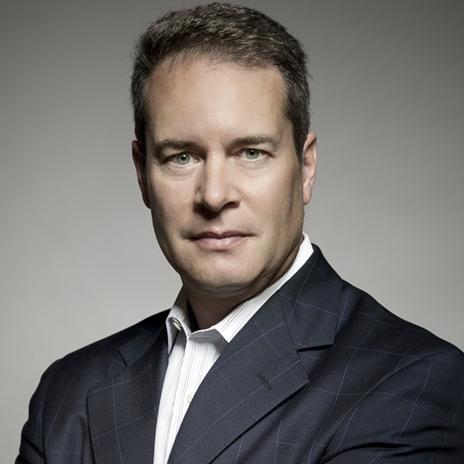 Charlie Vogt is heading "back to the future.
After some nine years focused on the next generation of video distribution and cable access network technologies, Vogt has "returned to his roots" in telecom as the new president and CEO of Dasan Zhone Solutions—known as DZS—according to industry vertical Light Reading. 
Vogt was most recently the CEO of cable-focused ATX Networks, where he'll remain on the board. 
DZS was created in 2016 via a merger of Dasan and Zhone. Vogt's new gig will integrate DZS' businesses and build on its strengths. The company has a new HQ in Plano—2.5 miles from Vogt's house, he says.
Kainos Capital announces senior associates
Dallas-based Kainos Capital, a private equity firm focused on the food and consumer product sectors, has promoted Catherine Anne Prideaux, Christina Wang, and John Hudgens from associate to senior associate.
Managing Partner Andrew Rosen said since joining the firm in 2018, Prideaux, Wang, and Hudgens have all demonstrated an exceptional work ethic and development as private equity professionals. The promotions represent their contributions not only to the execution of Kainos' investment strategy, but also the firm's culture.
"The professionals on the Kainos investment team are critical to the firm's ability to drive growth and value across the Kainos portfolio," Rosen said. "Despite the pandemic environment, we continue to build and develop strong talent in both our investing and operating capabilities."
Viewgol appoints a CRO
Frisco-based Viewgol, a leader in data and analytics technology and services, announced that Reid Storch has been named its new chief revenue officer.
According to Viewgol, Storch's appointment comes at a time when the company is looking to transform and position itself for "a significant growth trajectory in customer acquisition and business operations." Viewgol has deep expertise in healthcare revenue cycle management, and is preparing to capitalize on emerging opportunities in the industry.
In his new role, Storch will lead all functions related to revenue and will be responsible for the company's go-to-market strategy.  
Prior to joining Viewgol, he was a direct contributor and executive leader at Oracle, McKesson, and NextGen Healthcare.
"[Reid] is joining us at a very important time as we prepare to drive the next phase of growth with our expanding portfolio of solutions," CEO Doug Huffman said in a statement. We believe Reid's thirty years of experience in successfully leading and growing technology-based businesses is a strong fit to advance our efforts going forward."
Conor Commercial Real Estate brings on a Dallas market officer
Jason Young has been named the new vice president of multi-family and Dallas market officer at Dallas-based Conor Commercial Real Estate.
Young, who has 20 years of experience in real estate, will be responsible for launching the firm's multi-family efforts in Texas. According to Conor Commercial, the hire represents its long-term commitment to Dallas and its re-emergence into the multi-family market. 
Young's career began at Crow Holdings. He went on to spend several years in the Washington, D.C. market with JPI and The JBG Companies, and later returned to Dallas with SRP Medical. There, he led SRP's senior housing development platform.
Cooper Clinic Platinum expands team
Cooper Clinic Platinum, which delivers concierge-level medical care, is adding to its physician team with preventive medicine physician Riva Rahl, MD.
Dr. Rahl has been with Cooper Clinic since 2005 when she joined as a preventive medicine physician. At Cooper Clinic Platinum however, she will be tasked with servicing platinum members.
Her new role involves 24/7 access to comprehensive care, priority appointments, acute care, personalized referrals to specialists, priority hospitalization admissions, and more.

Get on the list.
Dallas Innovates, every day.
Sign up to keep your eye on what's new and next in Dallas-Fort Worth, every day.