Federal Reserve Bank of Dallas Appoints New President, CEO
The Federal Reserve Bank of Dallas has its first non-interim female leader. Lorie K. Logan has been appointed as its president and CEO, effective August 22.
In her new role, Logan will represent the Eleventh Federal Reserve District on the Federal Open Market Committee (FMOC) in the formulation of U.S. monetary policy and will lead the 1,200 employees of the Dallas Fed.
Currently, Logan, 49, is executive vice president of the Federal Reserve Bank of New York, where she's led market operations, monitoring, and analysis since 2012. She's also the manager of the Systems Open Market Account for the Federal Open Market Committee (FOMC), where she oversees the system's $9 trillion securities portfolio and leads the implementation of monetary policy as directed by the FOMC.
You can learn more about the new Dallas Fed leader in our story here.
—
DallasNews Corp. Promotes Morning News Leader to CEO
Grant S. Moise has been promoted to CEO of the Dallas Morning News' parent company, DallasNews Corp.
Moise has been serving as president and publisher of The Dallas Morning News, and his promotion makes him the first non-founding family member in nearly a century to lead the company. DallasNews Corp.'s board of directors announced the leadership change Thursday.
Robert W. Decherd, the company's current CEO, president, and chairman—and great-grandson of The News' founder George Bannerman Dealey, will take on an executive chairman role until his retirement from the board in 2023, the company said.
The leadership changes also include the promotion of Katy Murray, the company's chief financial officer and executive vice president, to president of the parent company.
—
Yooz Appoints Global CEO
Coppell-based purchase-to-pay automation provider Yooz announced that former COO/CIO Laurent Charpentier has been appointed global CEO of the company, effective immediately.
Yooz said in a statement that the appointment accompanies five additional executive moves as Yooz has seen unparalleled international growth over the past three years. Each new role will serve to scale the Yooz company, technology, customer base, global reach, and footprint in the industry, Yooz said in the statement.
"Yooz has been an incredible entrepreneurial success story and I'm honored to be the next leader in this shared history, where I can apply my experiences and love for our company as it continues to grow into an unstoppable international organization," said Charpentier.
In addition to Charpentier's CEO appointment, five key pillars of the organization who have also had a significant role change include:
Magali Michel now serving as EMEA COO, previously Director of EMEA
François Lacas as Chief Marketing Officer, in addition to his current role as Deputy COO
Mourad Lahouioui as Chief Customer Support Officer, previously Global Customer Support Director
Jamal Elassri as EMEA Chief Sales Officer, previously EMEA Sales Director
Cody Manning as NORAM Chief Sales Officer, previously VP of Sales NORAM
— 
JCPenney Names New Chief Marketing Officer
Plano-based JCPenney announced that John Aylward has been named chief marketing officer of the retailer, effective June 6.
The company said Aylward takes his new role as JCPenney focuses on strengthening loyalty among its 50 million shoppers and transforms how it connects with customers. It said that Aylward will help advance its omnichannel strategy to deliver a modern, seamless experience across stores and digital. Aylward will lead the marketing strategy, creative, visual merchandising and store design, and customer engagement teams.
"The 120-year-old JCPenney brand is iconic. We must protect what the brand represents while evolving how it expresses who we are today," said CEO Marc Rosen. "John will help fulfill our potential at this pivotal moment when JCPenney stands alone as a one-stop retailer."
Aylward comes to JC Penney from CARE, the global nonprofit dedicated to ending poverty, where he was CMO for five years.
—
Solo Brands Announces New CFO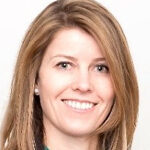 Grapevine-based Solo Brands announced that Somer Webb has been appointed as chief financial officer of the direct-to-consumer (DTC) platform for rapidly growing lifestyle brands.
The company said that current CFO Sam Simmons will help support the transition and will remain at Solo Brands to ensure a smooth transition.
Webb brings over 15 years of financial experience to Solo Brands. According to a statement, she has extensive experience in financial planning and analysis, M&A and driving organic growth through business intelligence insights.
Webb comes to Solo Brands from Kent Outdoors, a sporting goods manufacturer, where she was CFO.
—
Internet Publishing Startup Hires Chief Marketing Officer
Sloan Foster has joined Rockwall-based ROBOAMP as the web optimization startup's new chief marketing officer.
"What we are building is transformative and we can't wait to share it with the world," Foster said on her Twitter account.
ROBOAMP is in the internet publishing business and says that it helps webpages load faster.
ROBOAMP was founded in 2017 and is led by CEO Robert Inetti. It reportedly has partnerships with such companies as Accenture, Radisson Hotel Group, Vodafone, and BBVA Bank, according to the Dallas Business Journal.
—
Securonix Makes New Leadership Appointments
Securonix Inc., an Addison-based next-gen security information and event management firm, announced that Phil Close has been appointed as VP of EMEA sales and that Richard Cassidy has been named VP of global technology.
According to a statement, Securonix also added product engineering and marketing leadership, appointing Jessica Patey as head of Europe, Middle East, and Africa (EMEA) marketing and Stephen Gailey as senior director of solution architecture.
The company said that the investments in senior leadership reflect its commitment to aggressively expanding its regional presence and allowing more organizations to effectively secure against advanced threats with the industry's leading cloud-native security analytics and operations platform.
"EMEA presents a tremendous opportunity for Securonix to expand its global footprint and continue to set the standard for cloud-native security analytics and operations," Securonix Chief Revenue Officer Andy Vallila said. "The region has shown a strong appetite for solutions that provide complete visibility and autonomous detection and response capabilities across complex cloud and distributed environments."
—
Gig Wage Hires Veteran Tech Exec as Head of Growth
Ben Virdee-Chapman has joined Dallas-based Gig Wage as its new head of growth.
Gig Wage provides instant contractor payments, and the ability to pay manage and support independent workers.
He brings more than 15 years of experience in fintech, e-commerce, blockchain, APIs, machine learning, advertising, and specialist media, the company said in a statement.
Virdee-Chapman has spent the last decade as a startup executive running B2B marketing, product, and design teams with a particular focus on venture fund raising, M&A, and user growth, Gig Wage said in the statement. As a founder, he launched a London-based creative agency, where he eventually exited to facilitate emigration to the United States in 2014.
—
Unleashed Brands Expands Leadership Team with New CIO
Dallas-based Unleashed Brands is expanding its leadership team with the hiring of Chris Andrews as chief information officer, a newly created position.
Unleashed Brands is a franchise growth-focused platform company that includes portfolio brands Urban Air Adventure Park, Snapology, The Little Gym, XP League, Class 101, and Premier Martial Arts.
For the past three years, Andrews has been CIO for Coppell-based Smoothie King and held similar positions previously with Irving-based companies Pei Wei Asian Diner and On the Border.
Unleashed Brands said in a statement that the new CIO position emerged as a result of the high-growth period the company is experiencing and the continued expansion of the platform. His role will help the leadership team develop and implement direction for Unleashed Brands technology stack and data lake infrastructure, as he will work closely with the chief marketing officer, chief growth officer, and vice president of revenue strategy and analytics.
—
New Western Names New CFO
New Western, a Dallas-based national private source of distressed residential investment properties, announced that Dipak Joshi has joined the team as chief financial officer.
He will be responsible for overseeing all financial matters for the company's three divisions and will help accelerate and support its aggressive growth plans, the company said in a statement..
"Dipak's experience in leading financial operations and creating efficiencies at high-quality organizations such as Google and eBay will be paramount to our hyper-growth and aggressive expansion goal," aid Kurt Carlton, co-founder and president of New Western.
Joshi has more than 25 years of experience and successfully scaled businesses nationally and internationally. Before joining New Western, he successfully scaled three startup ventures in the US, in addition to building global shared services centers for Siemens in the UK, Munich, Singapore and Kuala Lumpur. He also helped grow eBay in Switzerland driving revenue to more than $1B while managing SOX compliance.
—
Valor Appoints Chief Accounting Officer
Fort Worth-based asset management and professional services company Valor has announced that Adam Powell, current director of accounting and risk management, has been promoted to the newly created position of chief accounting officer.
Valor specializes in oil and gas mineral rights.
Valor said that effective immediately, Powell is responsible for the comprehensive oversight and direction of the company's accounting, financial and risk management departments. The company said in a statement that the new role and Powell's promotion is directly related to Valor's rapid growth over the past year, doubling in both size and revenue.
"As we continue to expand our scope of services and develop additional service lines, we continue to grow and expand our accounting department," Valor CEO Joseph DeWoody said in a statement. "We've taken a proactive approach to align our accounting department to provide our clients the best service possible and Adam is imminently qualified to help lead this effort."
—
Arelion Hires New Chief Commercial Officer
Richardson-based Scott Nichols has been hired by Arelion (formerly Telia Carrier) as chief commercial officer, where he will execute on the company's sales strategy to maintain the strong position in the wholesale space as well as develop the go-to-market strategy and sales to new segments.
Arelion said in a statement that as CCO, Nichols will be driving its commercial organization, with regional sales teams fand the growing enterprise and direct sales teams.
"With the addition of Scott, we're taking yet an important step towards building a world-class sales and commercial organization." Arelion CEO Staffan Göjeryd said.
Before joining Arelion, Nichols was senior vice president of U.S. Enterprise Sales for Expereo and held various senior leadership roles at Masergy Communications.
—
SBI Announces New Chief Marketing Officer
Katrina Engelman has joined SBI, a go-to-market growth advisory firm, as chief marketing officer.
The company said that as a senior data-driven marketing executive with significant B2B marketing experience, Engelman will be responsible for creating and accelerating SBI's marketing strategy and driving brand recognition. Engelman has worked extensively across numerous industries, including technology, finance, pharmaceuticals, retail, and professional research services.
"Katrina's expertise is a critical addition at this time," said SBI Chief Operating Officer Mike Hoffman. "Leveraging marketing is pivotal to meeting the high-growth vision we have for SBI. As SBI expands the breadth and experience of its team, Katrina will play a central role," he emphasized.
Previously, Engelman was chief marketing officer for a startup market research firm and VP, Global Head of Brand for Gerson Lehrman Group.
—
DFW Alliance of Technology and Women Announces New Board Officers
DFW Alliance of Technology and Women announced new board officers for 2022 just days before its annual Women in Tech Summit at InnoTech Dallas 2022 earlier this week.
DFW*ATW is a nonprofit organization committed to increasing the number of women technology leaders and strengthening the pipeline of girls entering tech fields. Its new board officers for 2022 include Aries Webb-Williams as president; Valerie Davis as vice president; and Kavitha Ramesh as secretary.
Other newly appointed DFW*ATW board members include Suba Ramasubramaniam, director of technology; Gail Bruenning, director of marketing; Tamara Bassam, director of programs; Marla Ravkind, director of partnerships; Shoba Krishnamurthy, director of GREATMINDS; Anamika Gupta, director of employee resource groups (ERG); and Lorie Medina, director of advocacy.
Board members who'll be continuing their terms include Lisa Jordan, director of membership; Mani Jonnalagadda, director of recognition; and Juliet Odima, director of professional development.
—
Allied Electronics Names Managing Director of Ventures
Fort Worth-based Allied Electronics & Automation has hired David Ross as the company's new managing director of ventures.
Allied is a trading brand of RS Group plc (LSE: RS1), a global omnichannel provider of product and service solutions.
Ross will lead the development and execution of RS Group's innovation and customer engagement strategy in the Americas and will report directly to Allied President Ken Bradley, the company said.
In his new role, Ross will establish an innovation framework aligned with RS Group's corporate strategy, evaluate opportunities to enhance the company's business models and markets, and head up the new DesignSpark Innovation Center in Bryan-College Station.
—
Tarleton State University Names First Dean of College of Engineering
Following a national search, Rafael Landaeta, an associate dean at Old Dominion University, has been tapped by Tarleton State University as the inaugural dean of the school's soon-to-be College of Engineering, effective June 1.
The appointment is pending approval of the Texas A&M University System, university officials said in a statement. Currently, Landaeta is associate dean for undergraduate education at the Norfolk, Virginia university.
"Dr. Landaeta is a distinguished engineer and academician with a proven record of combining student learning with industry partnerships," Dr. Diane Stearns, Tarleton provost and executive vice president for academic affairs, said in a statement. "His passion for student success, faculty scholarship and regional economic development is critical to our mission of training the very best engineers."
Tarleton's main campus is in Stephenville, but it has campuses is Fort Worth, Midlothian, Waco, and Bryan.
—
Westmount Hires Director of Asset Management
Westmount Realty Capital announced that Lucas Altoe has joined the national real estate investment firm as director of asset management.
Altoe has more than seven years of asset management experience, underwriting, disposition and portfolio management for various multifamily properties and REITs, the company said in a statement. He will be responsible for providing leadership, strategic direction and setting financial and operational goals for Westmount's rapidly growing multifamily business unit.
"Lucas' expertise in multifamily, asset and portfolio management will help us build upon our extensive portfolio of properties nationwide," said Brant Brown, president and COO at Westmount Realty. " He will be a vital part of the team leading our asset management division, helping maximize returns from our multifamily portfolio for our tenured investor base."
 Previously, Altoe was vice president of asset management for Hudson Advisors, where he was primarily responsible for the execution of asset business plans to maximize investor returns.
—
OncoNano Appoints VP of Business Development
OncoNano Medicine Inc. announced that Elina Lavit has been appointed as vice president, business development of the Southlake-based company.
Lavit brings over 18 years of experience in leadership roles in organizations ranging from startups to Fortune 100 corporations in various therapeutic areas, including oncology and surgery, the company said in a statement. She will be responsible for driving strategic partnerships and business development activities to support the company's continued growth.
"OncoNano continues to build momentum as we are entering a rapid phase of growth with pegsitacianine poised to enter Phase 3 clinical trials and our first therapeutic candidate, ONM-501, currently in IND-enabling studies," said Martin Driscoll, CEO of OncoNano. "Elina's background and her track record of success in leading business development efforts for pharmaceutical companies will be instrumental in helping us execute upon our goals."
Lavit previously was executive director of program management at Taysha Gene Therapies, where she led alliance, strategy, and execution for one of the company's leading assets. Before that, she served as director of program management at Myokardia(acquired by BMS), providing strategic program management support for first in class drug candidate.
—
Communities Foundation of Texas Announces Vester Hughes Award Honoree
John Bergner has been selected as Communities Foundation of Texas' 2022 Vester Hughes Award honoree.
Established in 2017, the Vester Hughes Award honors Hughes' longstanding commitment to charitable causes and his support of CFT's philanthropic initiatives, the foundation said in a statement. Hughes served as CFT's general counsel or senior tax counsel for more than 50 years. During his tenure, CFT grew into the largest community foundation in Texas and one of the most prominent in the country.
Bergner is a shareholder in the Dallas office of Winstead PC and joined CFT's Advisory Council in 1987. He has provided expansive impact with his leadership, community involvement, and personal philanthropy to CFT and many other organizations, CFT said in a statement.
Bergner was recognized with the award at CFT's annual professional seminar on May 10.
—
PR Exec, Speaker, and Writer Honored as Woman of the Year
The Greater North Dallas Business and Professional Women's Club has named public relations expert Kayla Tucker Adams as Woman of the Year
She will be recognized at the club's upcoming founders' day and scholarship awards program, taking place virtually from 10 a.m. to noon on Saturday. This year's theme is "Black Women in Technology: Promoting Opportunities to Shine."
Adams is an award-winning public relations executive, professional speaker, and writer with more than 20 years of experience in communication and public relations, according to a statement. Adams is the founder and chief strategist of KTA Media Group—a full-service communications firm specializing in public relations, media training, crisis communications, community engagement, book and product launches, digital marketing, social media, and strategic partnerships.
—
SMU to Honor Dallas Hispanic Trailblazer at Spring Commencement
Anita N. Martinez, the first Mexican-American member of the Dallas City Council and founder of the Anita N. Martinez Ballet Folklorico, will receive an honorary degree Saturday during Southern Methodist University's May Commencement Convocation at Gerald J. Ford Stadium.
Grant Moise, Dallas Morning News publisher and president, will be the featured speaker. The university said that a total of 3,526 degrees will be awarded and that 626 students will graduate with multiple degrees. Some 294 international students from 45 countries will receive degrees. Also, 38 veterans and 93 student athletes will get their degrees.
In 1969, Martinez became the first Hispanic elected to serve as a Dallas City Council member and the first Hispanic woman elected to the City Council of a major U.S. city.

Get on the list.
Dallas Innovates, every day.
Sign up to keep your eye on what's new and next in Dallas-Fort Worth, every day.