POP. FIZZ. (CLINK.) We've completed our second year, and we begin our third with a toast to the newest member of the family — Dallas Innovates 2018, an annual magazine highlighting Dallas-Fort Worth as a hub for innovation. You can read the digital edition here. Inside, you'll discover game changers, disruptors, and creatives. From the evolution of DFW innovation to the secret weapons of seven master innovators, we explore the region's new frontiers of technology and companies leading the charge in each arena. We'd particularly like to thank the magazine's sponsors—Cushman & Wakefield, Defakto, EarthX, Texas Capital Bank, and Village Tech Schools—as well as our advertisers.
We'll publish stories from the issue in the coming days on dallasinnovates.com. We're enjoying our reader's comments. Here's our favorite, so far: "Like the area rug in the "Big Lebowski" movie, it really pulled the North Texas innovation scene together." We'd love to hear from you, too.
Cheers,
The Dallas Innovates team
About the issue
We know that there is a direct link between having an innovative economy and the ability to attract companies and talent. Dallas-Fort Worth contains around 230,000 high-tech workers, ranking us seventh when compared to other metros around the country. Add in our 89,000 creative class workers and you quickly realize we are a hub of creativity, imagination, and high-tech innovation. We've had some great success over the recent years and have a lot to show for it.
We now have an inviting and collaborative entrepreneurial ecosystem, one that the Kaufman Foundation ranks 12th in the country in terms of startup activity. The same landscape that fosters our largest companies also spurs explosive growth in our smallest.
We now have an inviting and collaborative entrepreneurial ecosystem, one that the Kaufman Foundation ranks 12th in the country in terms of startup activity.
Our universities continue their march toward Tier 1 status. Three of them — the University of Texas at Arlington, the University of Texas at Dallas, and the University of North Texas  — now belong to the elite group of Carnegie R-1 Research Universities. UT Southwestern Medical School is in a class by itself and is ranked fifth in the world in research that drives innovation, according to the Nature Index. 
We see global companies like Toyota, Microsoft, and NTT Data making Dallas-Fort Worth a key part of their growth strategies.  And AT&T plans to spend $100 million revamping its downtown Dallas headquarters to be their "Discovery District."
We're especially proud of attracting the U.S. Patent and Trademark satellite office, one of only four across the country. Since its grand opening in 2015, the office has become a valuable member of our community, actively promoting innovation and the businesses that create it, locally and throughout the state.
This region is also pushing the boundaries of how we solve some our community's most important social challenges. Inspiring initiatives, like Café Momentum, the restaurant and culinary training facility that transforms the lives of kids coming out of juvenile detention, and Robokind, which has designed a new humanoid robot with African-American likeness to help bridge the diversity gap in K-12 STEM education.
We apply the mentality for innovation and new ideas in the creative sphere as well. A diverse community of creative individuals, from professional designers to world-renowned artists, proudly call DFW home.
But we know we can't rest on our laurels. We have to continue to do the things to create and foster a culture of innovation. We want that person who is working out of their garage and has an idea for the next great invention, to have the tools, resources, mentors, and environment that allows them to succeed. We want that reporter for INC. or Fast Company magazine who is writing their next story to think of Dallas-Fort Worth—and seek out our companies to profile. We want the MIT or Stanford graduate to consider moving here because they see this region as a place of opportunity, and we need the people who live here to spread the message in their circles of influence that Dallas-Fort Worth is truly an innovative place.
That is where Dallas Innovates comes in. Dallas Innovates is a collaboration of the Dallas Regional Chamber and D Magazine Partners and is dedicated to telling the stories of innovation across Dallas-Fort Worth.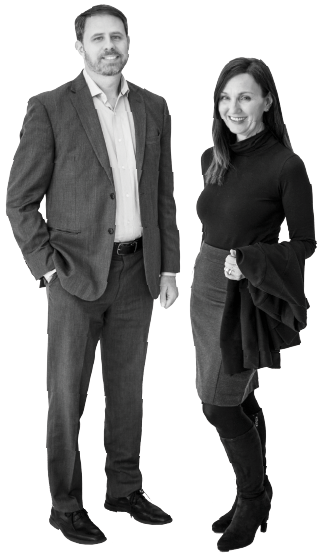 We're forward thinking, here in DFW — driving growth through innovation, often into unexpected arenas. We have a great story to tell, and Dallas Innovates is the way to do that. We invite you to read the stories here in our first print edition, and go to www.dallasinnovates.com to signup for our daily newsletter — and learn how Dallas Innovates every day.

Dallas Innovates is a collaboration of D Magazine Partners and the Dallas Regional Chamber.

---
DALLAS INNOVATES, THE MAGAZINE
READ THE DIGITAL EDITION
Dallas-Fort Worth is driving growth through innovation,
often into unexpected arenas.
In the pages of Dallas Innovates 2018, you'll find:
THE KICKSTARTER
How far we have come, and what's cooking in some of the hottest spots in the region.
DISRUPTORS 
Pushing the limits: 10 rebellious entrepreneurs staking their claim in DFW.
HIGH-FLYERS
The aces of space: Our region's aerospace and aviation industry is about to fly high.
GAME CHANGERS
From Virgin Hyperloop One's high-speed transportation system to Uber Elevate—a flying ridesharing service—Dallas-Fort Worth could soon be home to some of the hottest new forms of transportation.
BREAKTHROUGHS
High-minded discoveries: University researchers and students have stumbled upon unprecedented findings— and they're setting out to improve lives around the world.
THE INSIDER
SMARTER, STRONGER, SAVVIER: FIVE COMPANIES PUSHING INNOVATION BOUNDARIES
From Neiman Marcus Group's iLab to The Garage at Capital One Financial Services, heavy hitters are investing in innovation hubs to ignite
employee creativity.
WHERE 'BIG D' STANDS FOR DIGITAL
App and software development are spurring on Dallas' economy—in a big way.
THE ALTRUISTS
The philanthropists who are bettering their communities—and, in turn, are giving the region a good reputation.
7 MASTER INNOVATORS AND THEIR SECRET WEAPONS
Tips of the trades from seven movers and shakers, from Amber Venz Box of rewardStyle to artist Joshua King of AURORA.
THE EXIT
THE CREATIVES
Rise of the makers: Dallas-Fort Worth is fostering the talents of boundary-pushing designers, chefs, architects, dancers, filmmakers—the list goes on.
BACK TO THE FUTURE
The future lies in augmented reality, virtual reality, artificial intelligence, and blockchain.
THE NEXT FRONTIER
Top tech trends for 2018, and the Dallas-Fort Worth companies leading the charge in each arena
HOW TO NETWORK
Getting connected is the first step in diving into DFW's startup community.

Get on the list.
Sign up to keep your eye on what's new and next in Dallas-Fort Worth, every day.