We begin the new decade with a toast to our newest magazine, Dallas Innovates 2020. This year, the cover of our third annual print publication declares "The Future is Here." It's a moment for innovation in Dallas-Fort Worth, one that we've been working toward for a long time. In our pages, we explore the people and companies you need to know in Dallas-Fort Worth. You'll find The Future 50—disruptors and game-changers who are making a difference in their respective fields. From first-time startups to innovation icons, we recognize 50 North Texans who are shaping the future through their ideas, technologies, research, and more. You'll also find seven trends that will shape our future, learn how unicorns can happen here, and more. It's a great time to be in DFW. We'd also like to thank the magazine's sponsors—Deloitte, TaskUs, and YTexas—as well as our advertisers for making the edition possible.
The Dallas Innovates team
---
GET THE ISSUE  To request a free mailed copy of the next edition of Dallas Innovates magazine, sign up here by Dec. 15, 2020.
---
Take a look inside

ABOUT THE ISSUE




Let's Raise Our Flag
This is a moment for innovation in Dallas-Fort Worth, one that we've been working toward for a long time.
Spirited founders paved the way for our region's success: as legend has it, Herb Kelleher jotted down the business plan for an upstart company, Southwest Airlines, on a cocktail napkin. H. Ross Perot ushered in the business services era when he founded EDS in 1962. The founders of Texas Instruments—Eugene McDermott, J. Erik Jonsson, and Cecil Green— established the "Graduate Research Center of the Southwest" to help build a talent pipeline in 1961. You may now know it as the University of Texas at Dallas.
Fast forward to 2020. A new generation of innovators is taking its place in Dallas-Fort Worth lore, creating the next wave of great companies, services, and ideas. These leaders are more diverse than ever before; they draw creativity and inspiration from their international backgrounds and always-connected worlds. You may spot them collaborating at incubators and corporate innovation hubs or brainstorming at one of the many local events and meetups. Regardless of their product, Dallas-Fort Worth is their home base, and in their diversity of experience, background, and creativity lies our power.
In this way, the future follows the tradition of our innovative forefathers, as the region has never been defined by one industry or technology—and we are stronger for it. Dallas-Fort Worth is the growing center for everything from mobility solutions and fintech to AI and blockchain innovation. Not to mention the exploding fields of esports and gaming, of which we're a national leader. From biotech to retail, this is a place where unicorns are built. Our startups are more than overvalued, hyped-up ideas—they are revenue-producing, heads-down, get-the-work-done businesses.
Investors are taking notice. Capital is flowing in from around the country; corporations are building their innovation hubs here because of the access to tech talent. The region's universities are uniquely collaborative, partnering with industry to build innovative programs that create access and opportunity. We are a socially conscious innovation community that wants better outcomes for our region and the world.
The future is here in Dallas-Fort Worth. Let's raise our flag and tell the world what we already know—we are a leader of innovation, with a great track record and an even brighter future. There is no better place than Dallas-Fort Worth right now.
Dallas Innovates is built to tell that story. These are the people and companies that are driving the future forward. We invite you to read the stories here in our third annual print edition, go to dallasinnovates.com, and sign up for our daily newsletter, and learn how Dallas innovates—every day.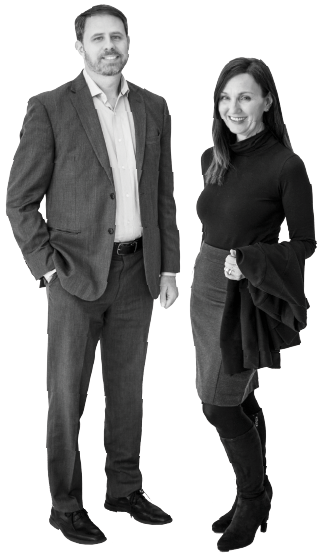 Dallas Innovates is a collaboration of D Magazine Partners and the Dallas Regional Chamber.
---
The Future is Here. Meet the people and companies you need to know in Dallas-Fort Worth.
INSIDE
In the pages of Dallas Innovates 2020, you'll find:
THE KICKSTARTER
Night Media
The talent management and digital marking agency represents some of the world's top YouTubers.
It's a "J" Thing
Jacobs makes a move into tech with a name change and new stock ticker.
The Little (Economic) Engine That Could
Governor: "Uber is really a door opener for so many other businesses that will follow."
2020: The Year Ahead
Insights into trends, emerging tech, challenges, and what to watch in the coming year.
Behind the Scenes
Clint Bentley is a testament to the film community in Dallas.
Entrepreneurial Educators
Education in North Texas has a long history of developing future business leaders and successful startups.
Innovation Zones
North Texas cities are turning acres of their communities into centers for innovation.
IDEAS
Worlds.io
The company formerly known as Hypergiant Sensory Sciences is on a mission to deliver human perception at an impossible scale.
7 Trends to Watch
A look at the trends that will shape our future.
FEATURE
The Future 50
These men and women are forging the future of tech in North Texas—and have the potential to change the world.
INVESTMENT
Dumb Money
A trio of investors and friends created a Youtube channel that acts as a sort of masterclass on investing.
Unicorns Can Happen Here
DFW is a seedbed for billion-dollar players to emerge in diverse fields.
2020 Outlook: Experts on DFW Funding
Five local investors look at the region now and in the future.
Who Got the Money?
Notable funding reports from 2019.
Cannabis Capital
Entourage Effect offers access to a legalized industry.
INTERCONNECTIVITY
AT&T Discovery District
Check out Downtown Dallas' latest high-tech district.
The (Alcon) Family Tree
Alcon spawned a startup ecosystem that is spreading.
Putting the Pieces Together
As the chief engineer at Bottle Rocket, Amy Czuchlewski is a puzzle-piecing pro.
Technologists of Tomorrow
Here's how three local educational partnerships are green-lighting greatness.
THE EXIT
A Front Row Seat
Debra L. von Storch has witnessed nearly four decades of the DFW entrepreneur ecosystem.

Get on the list.
Dallas Innovates, every day.
Sign up to keep your eye on what's new and next in Dallas-Fort Worth, every day.