Listeners On Call—a Dallas-based HR tech company that offers individualized, empathetic peer support for employees who need someone to talk to—has rebranded as Kindly Human.
Founded in 2019, the startup's "mental well-being platform" provides 24/7 preclinical call-based support, with trained "peer listeners" helping employees navigate life stressors including financial, relationship, work, and health concerns.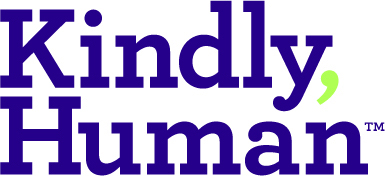 Using Kindly Human, employees can quickly connect with a "supportive trained peer" without navigating benefits programs or the health care system. The company matches users with supportive peers who share similar life experiences, to maximize the level of understanding the peer can bring to the conversation.
"We discovered that most employees are looking for support within 24 hours," Kindly Human CEO and co-founder Cole Egger said in a statement. "Yet our nation's shortage of therapists has resulted in delays of 48 days or more for employees seeking clinical care. In response to that crisis, we've designed Kindly Human to offer employees the preclinical support they need immediately. At Kindly Human, it's all about humans helping humans and giving employees the fastest path to support through shared connection."
Platform can integrate with companies' employee assistance programs
Kindly Human's platform can "easily integrate" with a company's existing employee assistance program and well-being resources, the company said. Peers taking the calls are able to refer employees to counseling, crisis services, and telehealth care when needed.
"84% of employees we surveyed agreed that talking with a peer was a healthy starting point in dealing with personal issues," Egger said. "94% of employees said it was important to talk with someone like themselves. Unlike other technology solutions, Kindly Human is built around true human connections and engagement with peer listeners chosen by the employee themselves."
Co-founder was inspired by his father's legacy of empathy
Dallas Innovates profiled Listeners on Call in 2021. At the time, Egger said the company was inspired by the legacy of empathy of his father, who spent years battling blood cancer. 
"My father is one of the most empathetic individuals that I had met," Egger said in 2021. "I saw time and time again, the empathy that he would even offer to complete strangers. And I feel like that is certainly something that's been lost in our society today."
Egger added that his vision for Listeners on Call—now Kindly Human—was something truly new.
"We really look to define a new category, much like Uber did with rideshare. We really look to define the category of consumer listening services," Egger said. "We believe that experiences offer not only an abundance of empathy, but perspective that can ultimately benefit change in individual lives in a positive way."
Expanding life challenge topics to parenting, loneliness, and more
Kindly Human said it has expanded its strategic direction to help employees navigate "the right next steps for them" when facing a wider variety of challenges—"from becoming a new parent to workplace stress to struggles with loneliness."
The company also offers solutions to help employers address DEI initiatives, providing peer listeners who share an employee's "unique cultural and social context." Additionally, Kindly Human allows employers to incorporate peer listeners from their own unique populations, including first responders, veterans, caregivers, college students, teachers and other affinity groups.