Monday marked what Dallas-based HF Sinclair called a "(pre)historic day" as it officially launched operations as "a diversified, innovative energy company" under the NYSE stock ticker DINO.
The new company is the result of a deal announced last August, when Dallas-based petroleum refiner HollyFrontier Corp. and Holly Energy Partners (HEP) acquired 105-year-old Sinclair Oil and a related business in a deal valued at nearly $2.6 billion.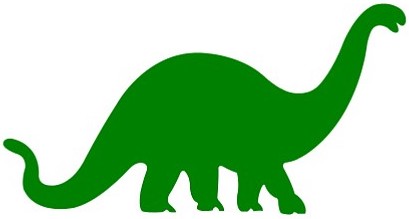 Last August, HollyFrontier and HEP CEO Mike Jennings—who is now CEO of HF Sinclair—noted the strategy behind the acquisition: "HollyFrontier was formed through a transformational merger that facilitated a decade of significant stockholder returns along with growth and diversification into lubricants and renewables," Jennings said in August. "We believe these transactions with Sinclair represent a similar inflection point, marking the beginning of our next chapter as HF Sinclair."
"With this accretive transaction, we're adding an integrated marketing business with an iconic brand while building on the strength of our expanded refining network, increasing our scale, and accelerating the growth of our renewables business," he continued. "Together, with Sinclair and the dedicated employees who make it successful, we'll be positioned to further build this business, capture synergies, and generate cash that will facilitate both capital return to stockholders and further investment in the business."
Continuing operations from Dallas HQ
HollyFrontier's senior management team will continue to operate HF Sinclair, which is headquartered in Dallas, with combined business offices in Salt Lake City, Utah, the company said. HEP's senior management team will continue to operate HEP— a mid-stream petroleum products and crude oil transportation, terminalling and storage company—under the name Holly Energy Partners, L.P.
Yesterday, Jennings said the next phase of his company's history would see it "moving forward as a more diverse, downward integrated business with scale that is positioned to drive growth and capital returns to our shareholders."
"We're also optimistic about the significantly expanded scale of HEP, which will benefit from long-term commitments from HF Sinclair," he added in a statement. "I'm honored to welcome the talented Sinclair team to our organizations and I look forward to working closely with them to capture the significant growth and value-creation opportunities ahead at both HF Sinclair and HEP."
HF Sinclair is now the parent company of a leading integrated downstream petroleum and renewable fuels company, featuring, per the company:
• An expanded refining business that includes seven complex refineries across the Mid Continent Southwest, Rocky Mountain, and Pacific Northwest.
• A growing renewables business with three production facilities that are expected to produce approximately 380 million gallons of renewable diesel annually.
• A multi-national lubricants business that produces specialty products and base oils, marketed under the Petro-Canada Lubricants, Sonneborn, Red Giant Oil, and HollyFrontier Specialty Products brands.
• A leading marketing business featuring the Sinclair brand and comprising 300-plus distributors and more than 1,300 independent wholesale branded sites located across 30 U.S. states.
• An expansive logistics business under HEP with an integrated logistics network connecting key crude and product regions and interests in strategic joint ventures that provide access to finished product pipelines and storage.
Hiring for key positions
As HF Sinclair ramps up for growth under its new identity, it's seeking a wide range of key hires on its corporate LinkedIn page. The listed Dallas positions alone include director of corporate reliability, senior auditor, senior manager of capital administration accounting, senior compensation analyst, data center infrastructure engineer, OT cybersecurity specialist, logistics business analyst, DOT compliance specialist, and numerous other roles.

Get on the list.
Dallas Innovates, every day.
Sign up to keep your eye on what's new and next in Dallas-Fort Worth, every day.