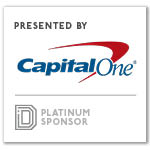 Erica Blanco, a single mom of four, credits Jubilee Park & Community Center with helping her repair her home and giving her the vital financial skills to improve her family's life.
"Thanks to Jubilee Park and their resources, I have improved my credit score and debt-to-income ratio," Blanco said. "I'm able to provide for my children, pay bills on time, and I've also made it a habit to treat my children once a month to a fun activity like going out to eat as a family without worrying about not having the funds."
Jubilee Park & Community Center, a non-profit community service organization established in 1997, enriches a 62-block community in southeast Dallas, focusing on five pillars to help residents thrive: education/workforce, housing, health, safety, and opportunity.
Without Jubilee Park, Blanco said she would be struggling financially as a single parent. Now she encourages others in the community to make good use of the Jubilee Park Community Center, which offers after-school programs, Zumba classes for adults, soccer and basketball for kids, nutrition classes, English as a second language, GED prep classes, and financial education classes.
"The pandemic did not create but rather exacerbated existing inequities and insecurities in our neighborhood," Marissa Castro Mikoy, Jubilee Park's president and CEO, said.
Pivoting in the pandemic
Capital One partners with organizations like Jubilee Park through the Capital One Impact Initiative, which supports growth in underserved communities and advances socioeconomic mobility by closing gaps in equity and opportunity.
"Our partnership with Jubilee Park began in 2018, and we're proud to collaborate with an organization that enhances quality of life through education, workforce development, and health services, " said Sanjiv Yajnik, President, Financial Services at Capital One. "Jubilee Park's commitment to providing programs that support disadvantaged populations is a great example of our Capital One Impact Initiative in action."
During the COVID-19 pandemic, needs in the Jubilee Park community skyrocketed, with 72 percent of families surveyed experiencing reduced wages or job loss. Capital One provided school supplies and pre-made meals for residents at Jubilee Park's senior housing community and supported education programs for children and adults.
"The support from Capital One's Impact Initiative allows Jubilee Park to power its work and catalyzes multi-generational change in southeast Dallas," Castro Mikoy said. "Transitioning to a drive-thru model allowed us to scale-up our emergency needs assistance during the height of the pandemic and through the winter storm. Through drive-thru distributions, Jubilee was actually able to serve 79 percent more seniors than in 2019. Providing this support in addition to financial assistance, stabilized families, curbing hunger and preventing homelessness."
One Father's Journey
Mr.  Alvarado, a single father whose real name was excluded from the story to protect his privacy, was one of many Jubilee Park families hit hard by the pandemic. When schools closed, he lost childcare and subsidized lunch for his children. Alvarado also lost his remodeling job when demand dried up.
Eighty percent of residents in the Jubilee Park area are Hispanic, and according to Capital One's recently released Marketplace Index: The Road to Recovery, 26% of Hispanic/Latinx Americans earning less than $50,000, said they had lost all or "a lot" of their income early in the pandemic. Hispanic/Latinx Americans were also 10 percentage points more likely than White Americans (38% vs. 28%) to report being underemployed — working less than preferred or for less money than before the pandemic.
"Facing eviction in the middle of a global pandemic is terrifying, but when we heard Mr. Alvarado's story, we connected him to Seeds of Hope, our rental and utilities relief program," Castro Mikoy said. "The community outreach staff also helped him apply for emergency relief as he began to find new work little by little. Being able to get back on his feet has given him a sense of hope and restored his dignity."
Empowering a workforce
By partnering with Capital One and other employers, the organization aims to help residents find living-wage jobs through its revamped workforce development program. Jobs will focus on manufacturing/logistics, healthcare, restaurant/hospitality, and IT.
"Through training at Jubilee Park, families will have the skills needed to access jobs that increase their annual household income to $84,968, the amount a family of four in Dallas needs to thrive, not just survive," Castro Mikoy said.
Currently one in four Jubilee Park families make less than $15,000 annually, and the average household income is $40,000 a year for a family of four.
Blanco's family is back on track — and happy — thanks to Jubilee Park. She says others should remain just as hopeful for a brighter future.
"We are truly blessed to be a part of the Jubilee community," Blanco said. "The staff is practically family, and I know the organization will continue to make a difference many years to come."
Learn more about Jubilee Park
To learn more about Jubilee Park, go to https://www.jubileecenter.org/. Volunteer applications can also be found online.
Capital One is a Dallas Innovates Platinum partner.
"Catalyzing 'Multi-Generational Change in Southeast Dallas'" was written and edited by the DI content studio. 

Get on the list.
Dallas Innovates, every day. 
Sign up to keep your eye on what's new and next in Dallas-Fort Worth, every day.