"My priority in social innovation must center around creating ideas for lasting change," Chad Houser says. It's been a busy year for the English lit major turned chef, restaurateur, and nonprofit founder—a winding path that prepared him for where he is today. There are no shortcuts, he says.
Houser, the creator of nonprofit restaurant Café Momentum, helps transform the lives of at-risk youth caught up in the criminal justice system through employment. Now, Houser is taking the concept nationwide. 
Recognized for his Dallas restaurant with a mission, Houser launched the Momentum Advisory Collective (M.A.C.) to scale its model last year. The plan? The advisory would open new locations based on Café Momentum's successful progam that offers living wages, culinary job training, and holistic support to young men and women coming out of juvenile facilities, 
The Stand Together Foundation, an Arlington, Virginia-based organization dedicated to ending the cycle of poverty by partnering with other nonprofits, donated $1.9 million to the effort.
With a goal to open restaurants and community service centers in 10 markets over five years, M.A.C. aims to decrease the number of youth lost to the cycle of incarceration. Shifting the model for juvenile justice in the U.S. could save between $8 to $21 billion per year, Houser says.
In a recent interview for the George W. Bush Institute, Houser said, "In the last 12 months, our re-adjudication and re-conviction rate is 0 percent. A lot of that comes from the idea that we're not just a job, and we're not just a restaurant. We are an ecosystem of support that is designed through our restaurant and community services center to holistically address all of those issues and barriers."
Houser was an up-and-coming chef with his own popular restaurant when he led an ice cream-making class for youth in detention. Out of that experience, Café Momentum was born in 2011, with pop-up dining until they landed their own downtown Dallas location in 2015.
By offering job opportunities and culinary training, Houser serves up much-needed hope to keep young people out of the cycle of incarceration. Each intern in the year-long program receives a livable wage and spends time working in almost every aspect of the restaurant business, from hosting to serving and cooking to dishwashing. They also receive wrap-around services from a social worker, schooling, financial literacy coaching, and more.
North Texas encourages and supports innovation
For Houser,  innovation is about effective solutions—those that can "challenge systemic issues in support of progress, opportunity, and equity," he says. He credits North Texas for embracing his model.
"I'm certain that we could not have launched Café Momentum to the level of success we did if it were in any other community," Houser, who was a finalist in the D CEO and Dallas Innovates 2021 Innovation Awards, told us last year. 
Now, as the native Texan and Dallasite eyes the nonprofit's U.S. expansion, he's excited to see its model grow across the country—and "to be able to say, with my innate Texan pride, 'We did it here first.'" Houser says.
Momentum for hope during the pandemic and social unrest
While the restaurant closed its doors to diners over the spring and summer of 2020, interns and leaders kept busy supplying meal kits to food-insecure students in Dallas and Richardson ISD.
They also exercised their entrepreneurial muscles by selling some of the most popular products from the restaurant, like a mix to make their famous biscuits and Fresno Bonton spicy honey to spread on top.
The restaurant reopened last September at reduced capacity for social distancing.
During Dallas protests over the death of George Floyd, Cafe Momentum's front window was broken. Houser encouraged interns to write notes finishing the statement, "I want…" or "I feel…" First the messages covered the restaurant walls on sticky notes. Then many of the messages were written on the plywood covering the broken windows outside the restaurant, displaying their own "powerful manifesto," Houser said.
---
Meet the innovator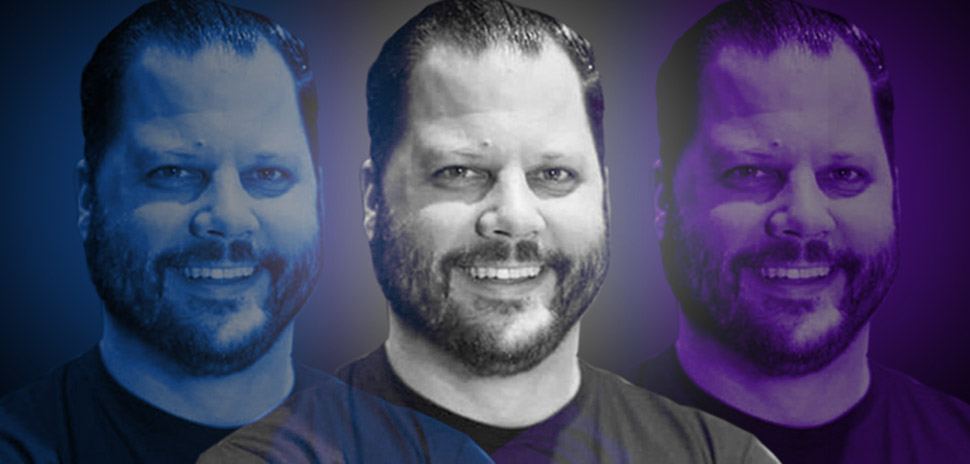 Chad Houser was featured in Dallas Innovates' Future 50 in Dallas-Fort Worth in the 2021 edition of our annual magazine. We asked Houser about the future of Café Momentum and how the nonprofit addressed the impacts of COVID-19 and social unrest, and plans for the future. Here's our takeaway:
On Café Momentum's nonprofit restaurant model and its national rollout:
In March 2020, we formed Momentum Advisory Co. (M.A.C.), a parent company built to support scale efforts to take Café Momentum's nonprofit restaurant model nationwide. To start, we received an investment of $1.9 million from Stand Together Foundation, which will build programs that expand opportunity and enable system-involved youth to reach their full potential with the holistic support of the communities they serve. 
Momentum Advisory Co.'s goal is to open restaurants with corresponding community service centers in 10 markets over the next 5 years, putting us on track for 50 markets in 25 years, should market conditions allow, all while steadily continuing to nurture and vet new locations. Big picture, by shifting the model for juvenile justice in this country, we are dramatically decreasing the number of youth lost to the cycle of incarceration, and nationally saving between $8 billion to $21 billion per year ("Measured in lost future earnings, taxes paid on earnings and increased spending on Medicaid and Medicare, lifetime costs for one year of national teen incarceration are estimated between $8 billion and $21 billion" (Justice Policy Institute, 2014)).
On a local level, each restaurant and community services center will serve 150 youth per year. During the time our interns are enrolled in our program, they earn a liveable wage and are placed on a path toward long-term employment and career advancement, all of which effectively guarantees increased long-term earning potential, contributions to the community, and upward mobility for their future generations as well as taxpayer savings.
There are significant ripple effects throughout the surrounding community. As the community learns about the factors contributing to youth incarceration, and juvenile justice systems witness the benefits associated with an ecosystem of support/wraparound care model, there is an increased interest in models like Café Momentum over the current model of incarceration. There is also increased corporate interest in launching hiring initiatives that target justice-involved youth.
On MAC's response to the dual challenges of the pandemic and social unrest: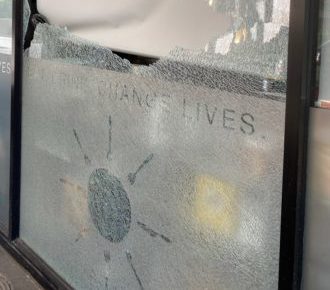 Our priority has been to keep our youth engaged and informed—and perhaps most importantly—that we create opportunities and space for their voices to be heard. For real change in the juvenile justice system to take place, we need to inspire others to advocate for that change. That's why it's important that we provide opportunities for our youth to share their experiences during a time that people are listening closer than they ever have before.
Over the past 9 months, our youth have had the opportunity to serve and connect to their communities through the Momentum E.A.T.s food hub—an initiative that delivered 350,000 meals to food-insecure students and their families; Virtual Dinners with change-makers in juvenile justice, including influential Players Coalition members from around the country; and when the Dallas protests left a shattered window in our storefront, they transformed it into a powerful manifesto.
Quincy Preston contributed to this story. A version was originally published in Dallas Innovates 2021: The Resilience Issue.
---
Read it online
Our fourth annual magazine, Dallas Innovates 2021: The Resilience Issue, highlights Dallas-Fort Worth as a hub for innovation. The collective strength of the innovation ecosystem and intellectual capital in Dallas-Fort Worth is a force to be reckoned with.

Get on the list.
Dallas Innovates, every day.
Sign up to keep your eye on what's new and next in Dallas-Fort Worth, every day.