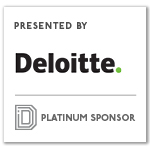 More than a decade has passed since the introduction of what we know today as blockchain technology, and the promise of the technology has translated into a reality which finds that most leaders no longer consider the technology groundbreaking and merely promising—many now see it as integral to organization innovation.
In this Q&A, we'll get perspectives from one of Deloitte's local leaders on blockchain based on a recent Deloitte survey, "2020 Global Blockchain Survey: From Promise to Reality."
Dan Berner, North Texas managing partner, Deloitte & Touche LLP (DB): What shifts are you seeing in how businesses are viewing blockchain from a cryptocurrency payment platform to something game-changing and truly disruptive?
Matt Soderberg, Principal, Deloitte Consulting LLP, and Finance in a Digital World Initiative Leader (MS): If you look at recent years, we have seen sentiment about blockchain's potential evolving, along with companies directing actual investment dollars towards applications. Blockchain is solidly entrenched in the strategic thinking of organizations across industries, sectors and applications, with more substantive examples in the marketplace of how both startups and mature businesses are deploying blockchain. Organizations appear to be more committed and are demonstrating this by implementing it as part of their normal course of business.
DB: What are some of the range of applications for blockchain that you are seeing or hearing about in North Texas?
MS: New blockchain implementations seem to find expression on a nearly daily basis. We certainly see the advancement of large-scale initiatives that have the potential to be transformational across an array of domains. We are seeing use of blockchain in areas from customer and vendor engagement, to customer loyalty, even to Finance and Accounting optimization.
These types of large-scale projects are understandably, the ones gaining media attention. But we are also monitoring smaller-scale examples of blockchain adoption that are proving to be just as transformational in the way people live and the way work gets done, affecting a variety of areas such as title transfer and protection, patient data storage and retrieval systems, platforms to make voting easier and more secure, tracking food sourcing, and tracking of intercompany transactions. These serve as tangible proof that blockchain is finding its footing in the stream of global commerce.
DB: What trends are you seeing in North Texas or Texas that blockchain is gaining support and momentum?
MS: Texas seems to be quickly becoming the crypto mining hotspot of North America due to cheap electricity, deregulated energy and its own grid. There is a range of companies and industries either piloting a subrogation solution; exploring a customer rewards program using blockchain; selling bitcoin at registers for consumers; using the #3 crypto, for internal payment transfers; and other large enterprises joining a blockchain alliance. Larger companies are also exploring it, as there's a lot to potentially gain from use of blockchain in the supply chain.
DB: Can you touch on a couple of the challenges that organizations have or will face with blockchain?
MS: Some challenges can vary by use and implementation, but some include cybersecurity; compliance with established accounting, audit, internal control, tax and financial reporting frameworks; and consortium-related issues. However, our survey shows that blockchain has demonstrated real doing across industries versus mere planning which was a hallmark of our first survey in 2018.
DB: What's on the horizon for blockchain and what might some future opportunities be for it?
MS: Blockchain was once recognized only as the foundation for cryptocurrency; today, most leaders accept it as a robust solution that enables advances in 3D printing, AI, digital security, and beyond. And, these are not mere words but hard-dollar strategic investments. Blockchain already is an integral and vital tool upon which—and with which—new, cutting edge solutions are being created and we are confident that blockchain solutions will gain even greater traction within the global and North Texas business community over the next 12-24 months.
Dan Berner is the North Texas managing partner of Deloitte & Touche LLP. Matt Soderberg is a principal in Deloitte Consulting LLP and leader in both Deloitte's Finance and Enterprise Performance practice and in the Finance in a Digital World initiative. To learn more about Deloitte's "2020 Global Blockchain Survey: From Promise to Reality," click here.
This publication contains general information only and Deloitte is not, by means of this publication, rendering accounting, business, financial, investment, legal, tax, or other professional advice or services. This publication is not a substitute for such professional advice or services, nor should it be used as a basis for any decision or action that may affect your business. Before making any decision or taking any action that may affect your business, you should consult a qualified professional advisor. Deloitte shall not be responsible for any loss sustained by any person who relies on this publication.
About Deloitte
Deloitte refers to one or more of Deloitte Touche Tohmatsu Limited, a UK private company limited by guarantee ("DTTL"), its network of member firms, and their related entities. DTTL and each of its member firms are legally separate and independent entities. DTTL (also referred to as "Deloitte Global") does not provide services to clients. In the United States, Deloitte refers to one or more of the US member firms of DTTL, their related entities that operate using the "Deloitte" name in the United States and their respective affiliates. Certain services may not be available to attest clients under the rules and regulations of public accounting. Please see www.deloitte.com/about to learn more about our global network of member firms.
Copyright © 2020 Deloitte Development LLC. All rights reserved.

Get on the list.
Dallas Innovates, every day. 
Sign up to keep your eye on what's new and next in Dallas-Fort Worth, every day.