From experiences for people to products for bulldogs, six founders in The DEC's "Your Level Up" cohort competed for the top three spots, which came with cash prizes—and a chance to make an impression on other founders and potential investors. 
Each founder had five minutes and could use up to 10 slides to achieve three objectives: talk about themselves, give an overview of their team, and share their financial projections.  
One of the people in the audience at the Entrepreneur Center in Red Bird was Freddie Harris, who started Giza Printing in Deep Ellum. He says The DEC Network, which provides tools and resources to entrepreneurs in Southern Dallas County, serves a critical need.
"The cool thing about this program and a lot of the programs that come here is that it covers a lot of the details that new entrepreneurs might miss," Harris said. After all, having a great idea and successfully running a business requires different skills.  
The "Your Level Up" cohort ran for eight weeks and included 13 participants, six of whom were chosen for pitch night on November 3. Dominique Hamilton, founder of the Black Girl Magic Museum, and Seun Olubodun, founder of Duke & Winston, were the first and second-place winners. They go on to "the big pitch" on November 17 at 6 pm.  
Winners' circle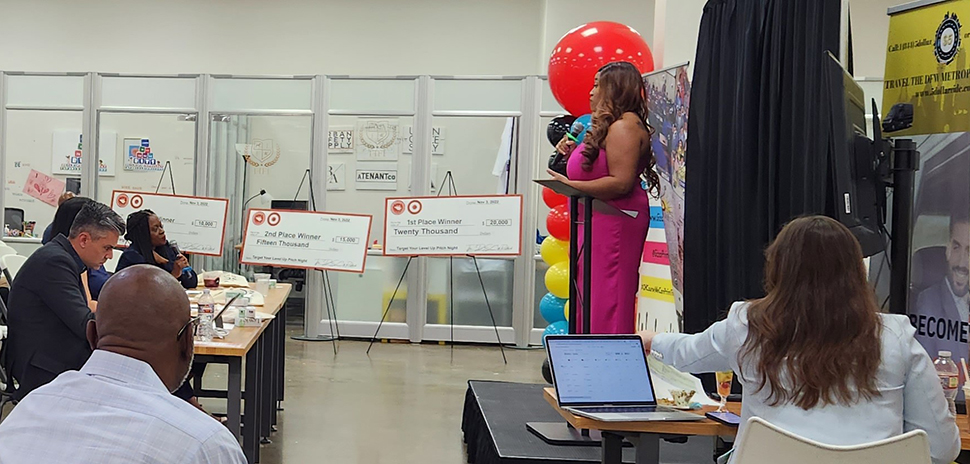 Dominique Hamilton
$20 thousand dollar winner
Black Girl Magic Museum 
An immersive experience of social media, food, and culture. For example, learn about Loula Williams and Black Wall Street. 
Program takeaways include learning customer acquisition costs and figuring out her target market. 
"I know it says Black Girl Magic Museum, but I want all girls to know that we are the future. If you can see it, you will believe it and you can achieve it." 
---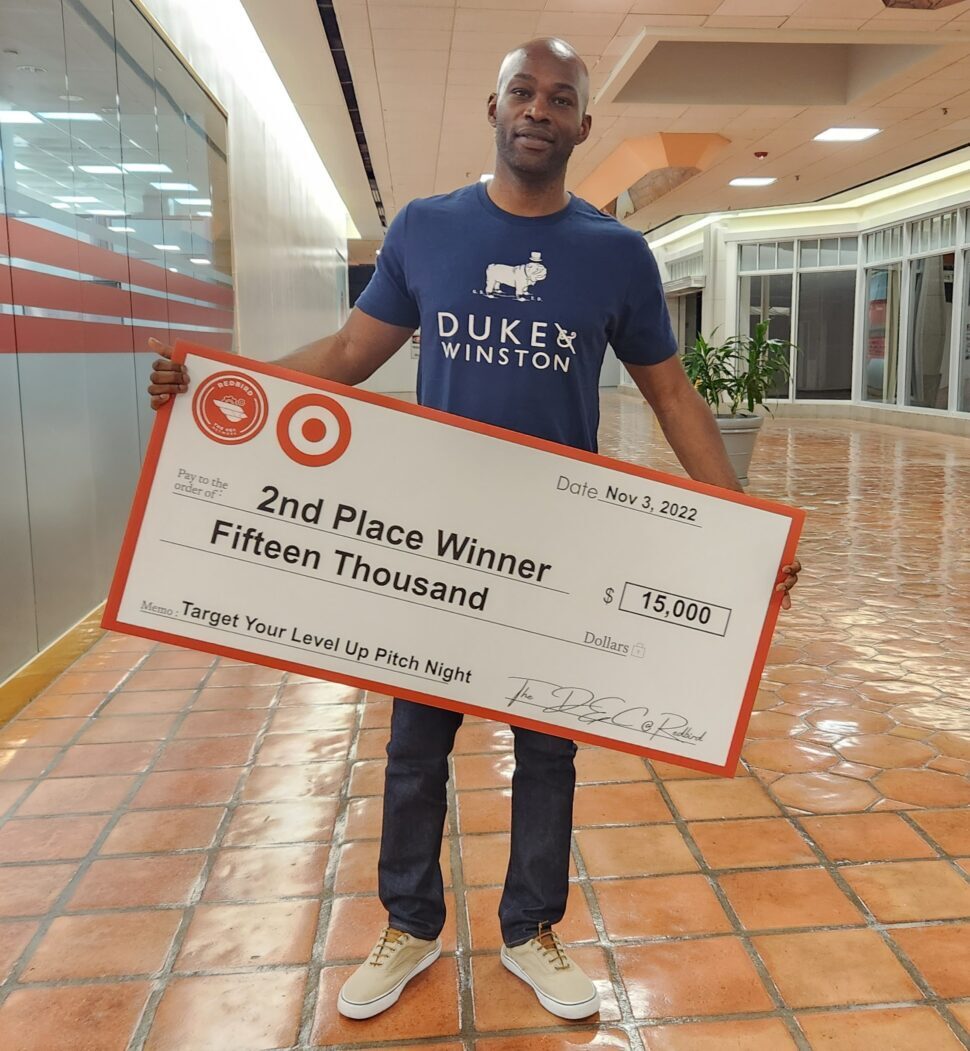 Seun Olubodun
$15 thousand dollar winner 
Duke & Winston 
For bulldogs and their huge fan base—one of the most popular dog breeds globally and frequently used by colleges as mascots. 
Program takeaways include learning how to put an effective pitch together and confidently approach investors. 
"I figured I would do something that I really cared about and even though it's really niche market it's big enough for me to build a good brand."
---
Amanda Lewis
$10 thousand dollar winner 
Lewie 
An oral health care company that aims to make it something you want to do—and not just think of it as something you should do. 
Program takeaways include how to do effective marketing outreach and evolve the company from direct to consumer, to wholesale. 
"I'm a dentist by day, and a CEO by night. I have my own office here in Dallas and I employ three wonderful women who help me run it, which allows me to do this on the side." 

Get on the list.
Dallas Innovates, every day.
Sign up to keep your eye on what's new and next in Dallas-Fort Worth, every day.