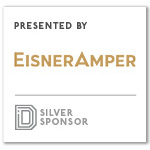 External benchmarking is a tool used to measure an organization against its external peers or industry norms. Identifying similarly-situated organizations allows not-for-profits to determine where they thrive or lag behind in comparison to their peers.
Benchmarking is crucial for not-for-profits since it provides essential information for effectively developing and implementing strategic plans. It allows organizations to monitor their financial health and determine where costs may be cut and revenues increased. Not-for-profits have the ability to use benchmarking to demonstrate their efficiency to donors and grantors.
Analyzing compensation is also extremely important to not-for-profits as it gives them the ability to understand the competitive market for key talent in order to attract and retain the best talent.  Most importantly, compensation benchmarking provides guidance for evaluating what a reasonable range of compensation is for a particular position. 
Now that you know the importance of benchmarking for your organization, how can you get started?
By using a benchmarking software such as NFP Insights, you may examine various performance and financial metrics that are critical to the success of your organization and impactful in supporting the successful continuation of your organization's mission.
How NFP Insights Assists with Benchmarking and Compensation Analysis for Not-for-Profit Entities
NFP Insights is a subscription-based software designed for tax-exempt organizations, donors, grant makers, board members and family foundations.  It provides access to the latest financial and organizational information of more than 500,000 not-for-profit entities.
This proprietary benchmarking analytics software allows users to compare key metrics such as:
Compensation packages for various titles and roles
Assets, revenue, expenses, and financial ratios
Investment management fees
Information technology spends
Fundraising grants and contribution data
Users can even segment searches by geography, type of entity, and number of employees. The database is updated quarterly, so users will always be searching through the most current information for each organization.
This easy-to-use software segments the most relevant information, saving users time and delivering the results in both tabular and graphic format.  With unlimited searching and downloading capabilities, NFP Insights provides exactly what users need including PowerPoint-friendly charts and graphs.
A key differentiator of NFP Insights is the availability of EisnerAmper not-for-profit and compensation professionals to further assist organizations with more complex, custom analyses and data synthesis. As part of the subscription, expert compensation consultants can assist users and answer any questions that may arise.
Visit the NFP Insights home page, here, to try out our free EIN and 501(c) Lookup and Fundraising Efficiency Search tools, and sign up for your subscription today!

Get on the list.
Dallas Innovates, every day. 
Sign up to keep your eye on what's new and next in Dallas-Fort Worth, every day.