North Carolina real estate investment firm Asana Partners grew its North Texas portfolio Thursday with the acquisition of the Foundry District, a mixed-use development in Fort Worth's Cultural District, from the Fort Worth real estate investment and development company M2G Ventures.
No financial details were released about the acquisition, which is Asana's first foray into Fort Worth.
"The Foundry District is a wonderful strategic fit for our portfolio of neighborhood mixed-use properties in dynamic locations. This project has a reputation for bringing the best that Fort Worth has to offer into one central location, including art, amenities, and a compelling mix of local tenants," Asana Partners Director Brad Kantrowitz said in a statement.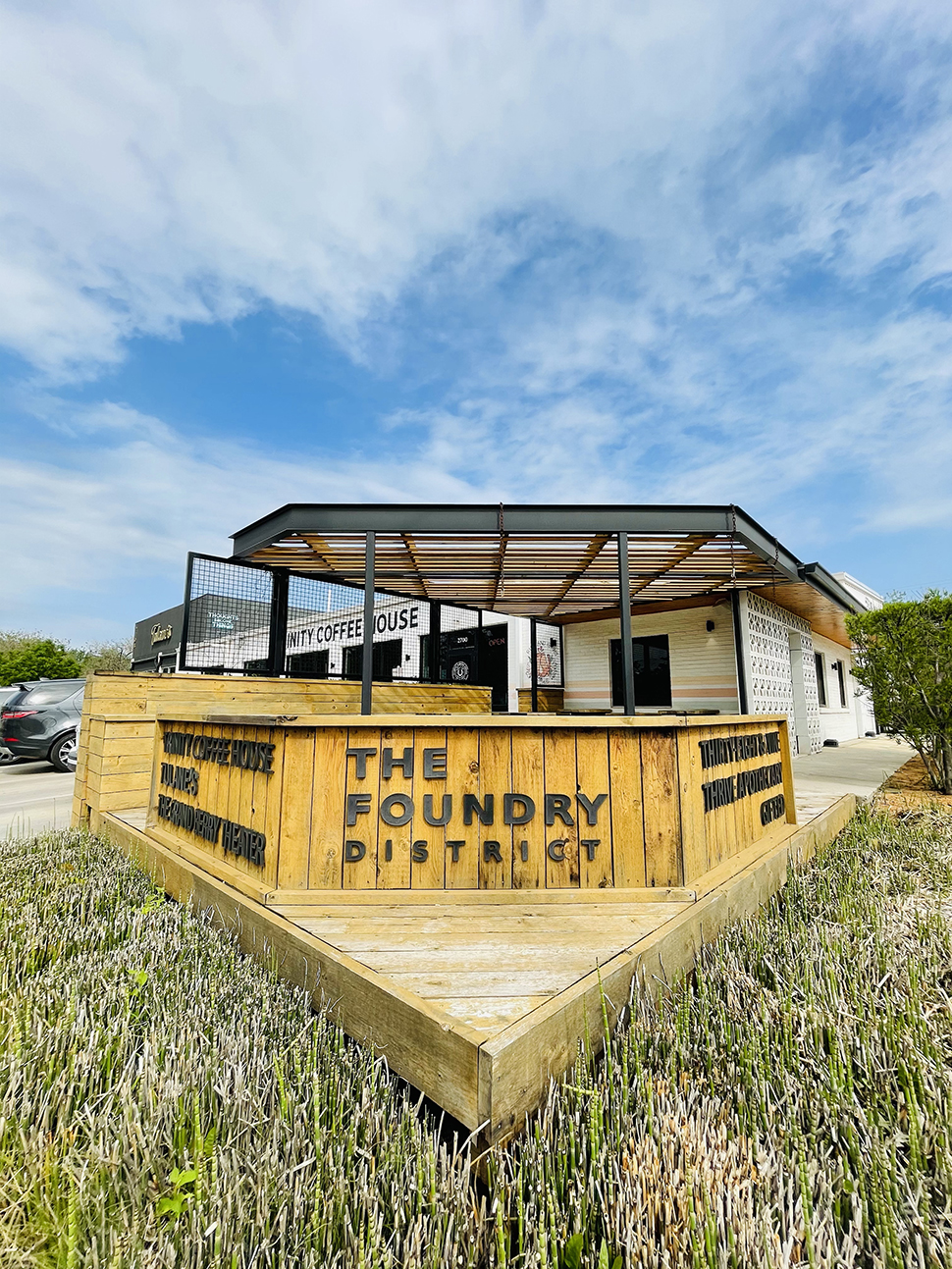 M2G, founded in 2014 by sisters Susan Gruppi and Jessica Miller, said the six-acre adaptive reuse Foundry District gets its name from its industrial roots.
The district features 98,000 square feet of redeveloped mid-century warehouses and is anchored by Inspiration Alley, Texas' largest outdoor art gallery. From 2015 through 2019, M2G Ventures acquired the property at 200 Carroll St. and redeveloped the space into showrooms, creative offices, curated amenities and food and beverage spaces.
The Foundry District is the latest North Texas acquisition for Asana Partners, which also owns 43 buildings in Deep Ellum, over 400,000 square feet of commercial space in Victory Park, and The Hill shopping center in Dallas.
"Asana Partners' track record of investing in experiential destinations like The Foundry District makes them the ideal ownership group for this property. They share the vision we have for what had been an underutilized industrial pocket that is now a part of Fort Worth's foundational culture," Gruppi said in a statement. "We look forward to watching them continue to invest in and build on the inspiring momentum of the district."
Gruppi said that M2G's team has always prioritized the community's experience and the unique offerings of its diverse lineup of entrepreneurs and businesses beyond solely the development of buildings.
"It has always been about inspiring evolution through impact and innovation," she said.
Early on, the Foundry District was an example of innovative businesses and patrons seeking something new. It is 95 percent leased, including two new tenant announcements.
An undisclosed iconic Dallas-based Tex-Mex concept known for great drinks and even better food signed a lease to open its first Fort Worth location in 4,008 square feet at 2700 Weisenberger St. at a later date.
Bumble Bee Yoga, a not-for-profit yoga studio with a cause committed to transforming suffering into power, is anticipating a December opening in 2,400 square feet at 2712 Weisenberger St.
Those new leases join such innovative, respected tenants as Blackland Distillery, Maple Branch Craft Brewery, GL Seaman & Co., Thirty Eight & Vine, and Doc's Records & Vintage, M2G said in the statement.
The deal was brokered by Cushman & Wakefield's Chris Harden and Kris Von Hohn.
M2G is well known for creating innovative, art-inspired properties.
For example, we reported in August on its redevelopment of an industrial property at 3131 Irving Blvd. in the Brookhollow market near the Dallas Design District. Formerly known as the Commonwealth Center, M2G rebranded it as The Archetype and used its white walls and single-story buildings as a canvas for inspiring artwork.
In 2021, M2G Ventures purchased a 1.19 million-square-foot Farmers Branch industrial distribution facility and corporate store with Austin-based Pennybacker Capital LLC, a data-driven real estate private equity firm.
The industrial portfolio was formerly owned by Tuesday Morning, the Dallas-based discount retailer that completed its bankruptcy in December 2020. M2G Ventures and Pennybacker's agreement includes Tuesday Morning's 105,000-square-foot headquarters off of Lyndon B Johnson Freeway in Dallas.
In 2019, M2G announced its redevelopment of the former CAN Academy campus at 4621 Ross Ave into Bogart on Ross, which has museum-quality art throughout the building, and it was named Bogart because its art and vibe are from the Humphrey Bogart era. The building on Ross Street was the sisters' first venture in Dallas.
M2G Ventures said it carefully invests in distinctive mixed-use and industrial development projects with a focus on creating places that users want to be, the company said. M2G is a certified women-owned business and has become a leading voice in the industry through a bold strategy anchored by a dedication to innovation. The company said its capstone is a social impact arm focused on changing the way society treats mental illness.

Get on the list.
Dallas Innovates, every day.
Sign up to keep your eye on what's new and next in Dallas-Fort Worth, every day.