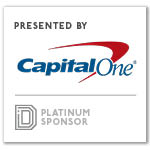 It's been a year since Capital One launched a report highlighting the economic, technological and social developments that are shaping our region. We are entering a time of unprecedented change that will impact every area of our lives. No one is immune. Just as businesses will have to evolve and "Make the Jump" to survive in this new world, our active shaping of the cultural aspect of our future is equally important.
This point has become even more clear to me since last fall, when I was honored to be named Chairman of the Dallas Symphony Association Board of Governors. I have long believed that inspiration from the arts have the power to accelerate innovation and drive a vibrant, rich culture in our communities.
As I have drawn closer to the Dallas Symphony and to the Arts District, it is obvious to me that music and the arts help create not only the very soul of a city but are also a catalyst in energizing vibrancy and innovation in business.
STEM Must Be Blended With Art — STEAM
Art and human-centered design connect with technology to create new experiences, businesses, concepts, and ways of doing things. As we reimagine a future that depends on driving new skills and supporting wide-ranging innovation in many areas, I believe we must focus on STEAM. The now-familiar STEM education model — science, technology, engineering, and math — by themselves, are not enough. STEM must be blended with Art (STEAM) to bring forward the most human elements — heart, creativity and deep problem solving. This is the piece that will truly differentiate whatever problem you're trying to solve or thing you're trying to achieve.
I'm especially excited for you to see STEAM truly come to life this year during the Dallas Symphony Orchestra's SOLUNA International Music & Arts Festival. This multi-day event brings together international artists with Dallas's finest arts organizations. On May 12, Capital One will present Array, a first-of-its-kind event at SOLUNA, where interactive performances and installations will celebrate music, art and technology. It's a perfect place for Capital One to be, as we have a passion for helping DFW residents acquire the talent and skills they need to get ready for tomorrow, today.
I hope you'll join me at SOLUNA, as well as many other events Capital One has planned throughout 2018.
You can read the DFW 2026 report here, and find out more about Future Edge community strategy here.
IF YOU GO
Array | SOLUNA in partnership with Capital One
When: Saturday, May 12, 2018, starting at 6:00 PM
Where: The Bomb Factory | 2713 Canton St, Dallas, TX 75226
                Canton Hall | 2727 Canton St, Dallas, TX 75226
Tickets: Tickets for Array at The Bomb Factory will go on sale on Friday, March 9, 2018. Tickets range from $68-$153. Array at Canton Hall will be FREE to the public. Get your tickets here.