PLANO GOES PROACTIVE; A&M PLANS RESEARCH CAMPUS CENTER; CHURCH BECOMING COMMUNITY CENTER
---
At Dallas Innovates, we're constantly looking across the web for stories about innovation, creativity, enterprise, and people and places that are interesting and important. Here are three things that caught our eye today.
With all the public concern about the Zika virus scare and the upcoming West Nile virus season, the city of Plano is turning to a finned ally to help nip the mosquito problem in the larvae, so to speak. The city is releasing thousands of mosquitofish — known as Gambusia — into dozens of areas including the pond at Oak Point Park. The tiny fish feed on the mosquito larvae. "They're hunters, and they'll take every larva out of a body of water," Larry Resch of Aquatic Design Aquariums told CBS 11.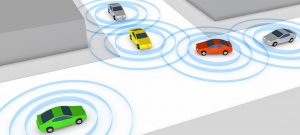 We're very intrigued by the development of driverless car technology, and the Star-Telegram reports that Texas A&M University in College Station is building a $150 million research campus at the former Bryan Air Base, roughly 10 miles from school's main campus. A&M foresees thousands of students being steered to the new campus that will emphasize research on driverless cars, vehicle-to-vehicle communications and other new automotive technologies, the Star-Telegram said.
The historic Winnetka Congregational Church could soon became a place for artists. Lola and Todd Lott bought the church and are planning to turn it into a community center that offers low-cost spaces for artists. Read more about the plans from Advocate Magazine.
What are you reading? Let us know here.
---
For a daily dose of what's new, now, and next in Dallas-Fort Worth innovation, subscribe to our Dallas Innovates e-newsletter.