Leaders from across the state came together in Dallas to talk about issues that are central to business at the first-ever YTexas Summit. Brint Ryan, CEO of global tax services and software provider Ryan, moderated a discussion on the future of Texas. An expert panel shared how bills passed during the 86th Texas Legislative Session may affect businesses in our state—from taxes to infrastructure to workforce development.
YTexas, a Texas-based business network, connects and supports companies that are relocating, expanding, and growing in the Lone Star state. The organization's stakeholders aim to foster long-term, mutually beneficial relationships to help "culturally integrate" companies entering the state.
Ed Curtis, CEO of YTexas, wants folks to come together: The summit was created to open lines of communication among the business community throughout Texas.
All the regions in Texas have their personalities, says Curtis, who jokes that he "lives his life on Vonlane." (Dallas-based Vonlane is a luxury Texas commuter bus that's designed for business productivity with workspaces and WiFi.) 
But, he says, "YTexas was built in Dallas."
Curtis credits many North Texas locals, such as former Baylor CEO Joel Allison and Briggs Freeman Sotheby's CEO Robbie Briggs, among others, for helping to get the organization off the ground and take it next level. 
The 2019 summit showcased more than 20 Texas businesses, including US-Analytics, Kubota, WeWork, and SXSW, to illuminate how they operate in the state. And, business leaders and top influencers gathered to hear what experts had to say about what the legislative session means for Texas businesses in a panel discussion held at the Ritz Carlton in late September. Here are a few highlights.
Hear from experts in the Texas business community
Brint Ryan opened the panel discussion to ask four experts how the recent session might have a historic impact on the Texas business community. The 140-day session passed more than 1,400 bills into law, including bills involving education and property taxes—two things Lone Star State businesses care deeply about.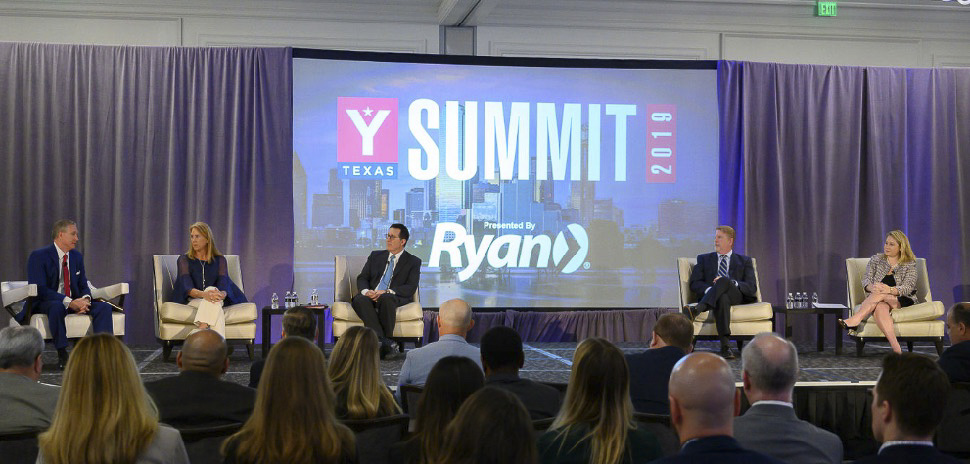 SUMMIT PANELISTS
• BNSF Railways Assistant Vice President of Community Affairs Andrew Johnsen, who oversees a team engaged in local, regional, and tribal government affairs, as well as media relations and state government affairs across BNSF Railway's network.
• Texas Taxpayers and Research Association (TTARA) President Dale Craymer, who directs and administrates the non-profit organization's advocacy for responsible fiscal and tax policy. 
• Greenberg Traurig LLP Shareholder Elizabeth Ross Hadley, who focuses her practice on legislative, regulatory, and litigation matters across various industries representing clients before the Texas Legislature, state agencies, and courts.
• Texas Central Managing Director and External Affairs Holly Reed, who leads outreach, government relations and communications activities for Texas Central. 
"You hear a lot of talk about this being a historic session," Brint Ryan began. "It's been one where there's probably more cooperation than we've seen in recent sessions."
Elizabeth Ross Hadley agreed. "In the House, it was a new day, new committee chairman working together, there was a lot of bipartisanship, I think, in all these bills. So it definitely was very successful," she said.
It was a "historic session," panelist Dale Craymer, president of Texas Taxpayers and Research Association, said. "What made it historic was the legislature actually did something good—without a court order."
House Bill 3 (HB3) is one bill he was referring to—the bill puts $11.5 billion new dollars into our public education system. Of that $11 billion, roughly $5 billion is set aside to reduce property tax rates and six billion will go to the classrooms. That's roughly a 10 to 15 percent increase in dollars available for educating young Texans, Dale Craymer said.
Another bill passed during the legislative session was House Bill 2 (HB2). This bill enforces ad valorem tax reformation—making sure that property taxes don't outpace our incomes, Craymer said.
Texas' response to a Supreme Court case that allowed states to go after out-of-state companies that don't have a physical presence, storefront, inventory, or facility in your state was House Bill 1525 (HB 1525), Craymer said. 
The bill means online shoppers could see a purchasing price go up, but that could fill the state's treasury by a half-billion dollars over the next two years, reported Edgar Walters of The Texas Tribune.
Craymer said Texas brick and mortar are now on a level playing field with online sellers. For example, he noted, if you're going to shop online through sites like eBay, Amazon, or Wayfair, clicking "buy" means you currently won't see sales tax added to the purchase. But, as of October 1, that experience is going to be history.
"I think the big problem with state and local tax systems is lack of uniformity, a lack of consistency," Craymer said. That's "why tax departments are going to be a key part of business decision-making for the near future," he added.
Development of Texas Central's high-speed train
Holly Reed, managing director of external affairs at Texas Central, joined the discussion to talk about the development of Texas Central's high-speed train. 
Texas Central plans on building the first U.S. high-speed train that would travel from Dallas to Houston in 90 minutes. The technology is from Japan, the builders from Italy, and the operators from Spain, but all of it will be run by Texas companies, Reed said.
Reed is essentially "starting a business from scratch," which Ryan said is "going to be big."
"We're a bit unique, in that, we're not only creating business, but we're also creating an industry that doesn't exist here," Reed said. She thinks the key to that are the people who will make a difference.
To that end, she said, Texas Central is currently working with independent school districts, community colleges, universities, and workforce conditions to ensure a pipeline is in place for workers.
"The unemployment rate is so low, that's the biggest issue that we have," she said. "It's about where we're going to get the quality employees to build the infrastructure." 
But, Reed said, "we need to do more to work on those intersections of business, education, workforce, and, frankly, the nonprofit philanthropic giving that wants to help."
Texas Central's train will be "infrastructure funding infrastructure," Reed noted. And a lot of the land Texas Central is purchasing is shifting from agriculture to being developed. "What we will be paying will be significant," Reed said. "It does go towards, not only county budgets, but also schools and hospitals, and [entities] like DART and Parkland."
According to a conservative estimate by Texas Central, they will be paying more than $2 billion dollars in taxes over the course of 25 years, she said.
The "Texas Miracle" 
Where does Texas rank as a place to do business? Why does Texas have such a thriving business culture?
Texans like knowing that we're the best, and Brint Ryan didn't beat around the bush, as he asked BNSF Railways' Andrew Johnsen, "So, in your view, you're in 28 states. How does Texas rank as a place to do business? Are we number one? Are we at the top?"
"Well, I would just point out that we're headquartered here in Texas," Johnsen said. "There's no question about it, it's a very healthy business climate. And the business climate is predictable and taxation policy stable, right?"
"What's your advice for the future?" Ryan asked, "What can the legislature do to build and maintain the 'Texas Miracle?'"
Johnsen explained how we can keep the Texas Miracle alive, saying "you've got to have a workforce that's educated. And you've got to have an infrastructure that is poised and well-positioned."
The passing of legislative bills has a big effect on infrastructure, "so making sure that we have infrastructure policies—or sets of policies—that still enables infrastructure to happen" are important to the Texas Miracle, Johnsen added.
"There's no question about that," he continued, "infrastructure, education, workforce, quality of life, tax policy, regulation, and permitting—these all add up to the magic potion that leads to success."
Johnsen said the "Texas Miracle isn't about the legislation we pass, it's about the legislation we don't pass. We don't have a personal income tax. We're a right to work state, and we don't require union participation."
"We stay focused. We pass legislation that we have to. We don't pass needless regulations that are so popular in other states," Johnsen said. "So I think a big part of the Texas miracle is, we just don't screw it up." 
Quincy Preston contributed to this report.
GALLERY
Photos by Greg Blomberg/YTexas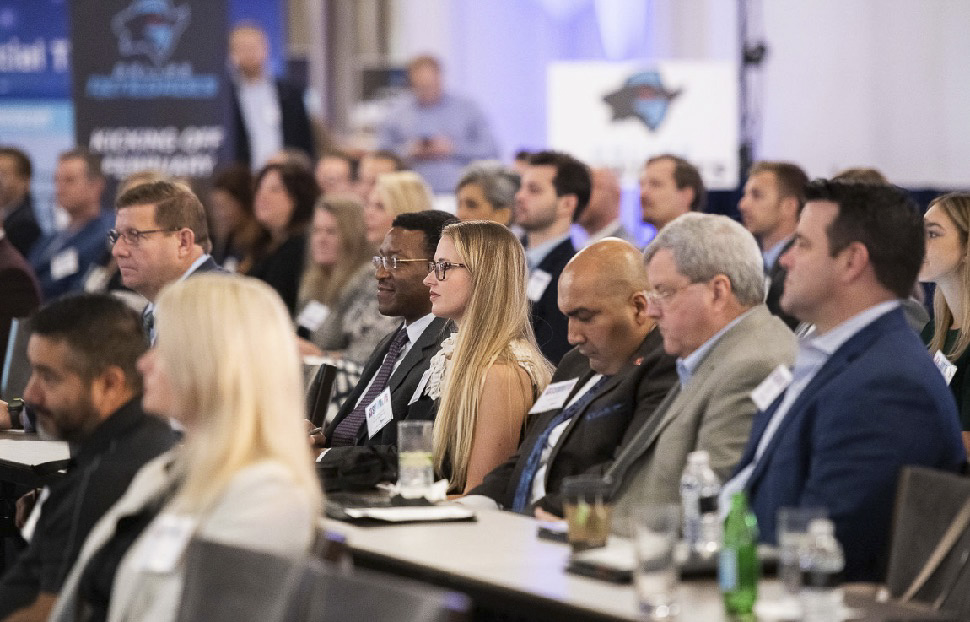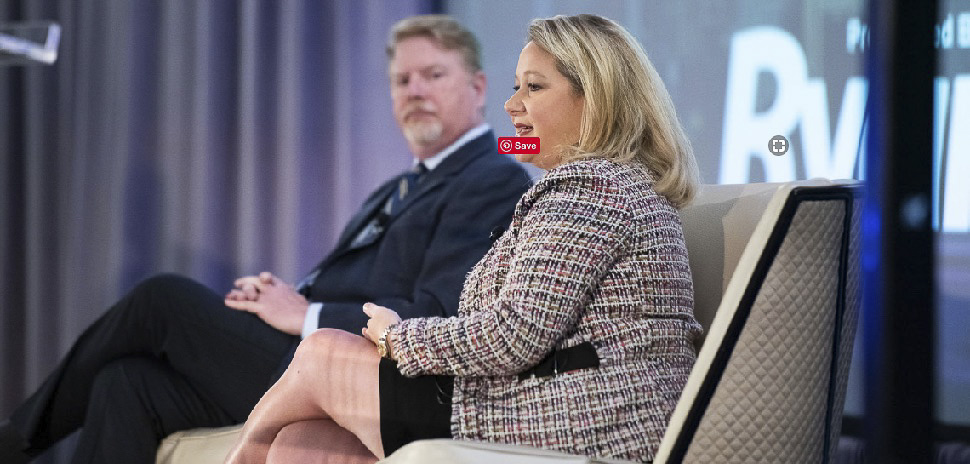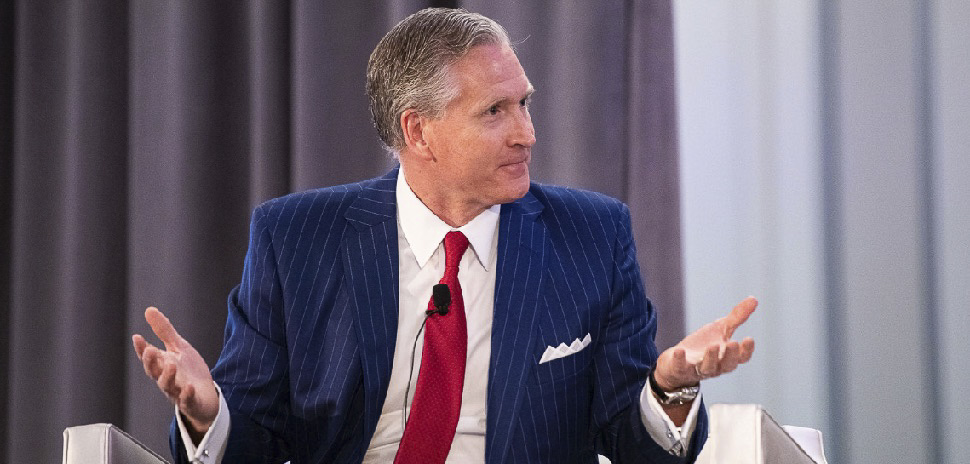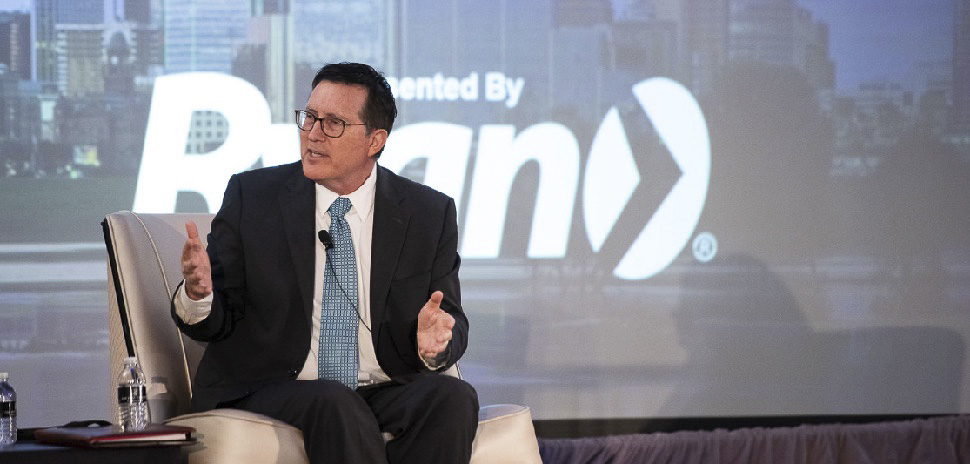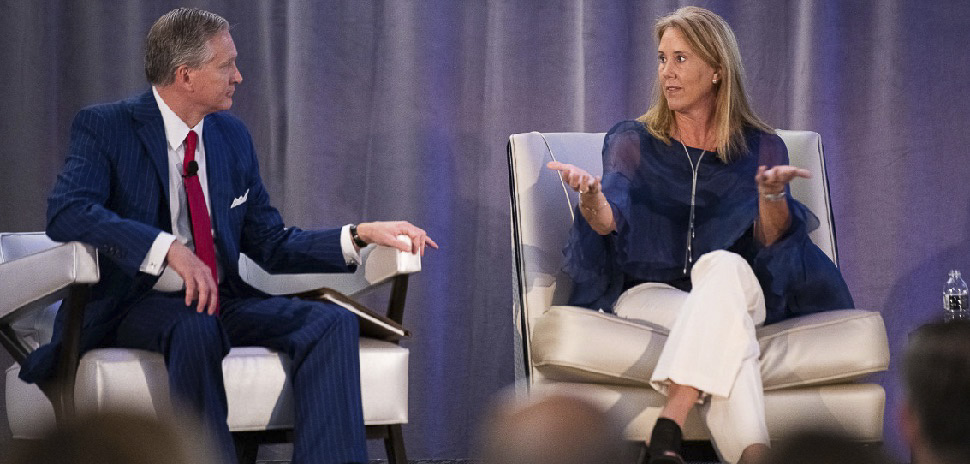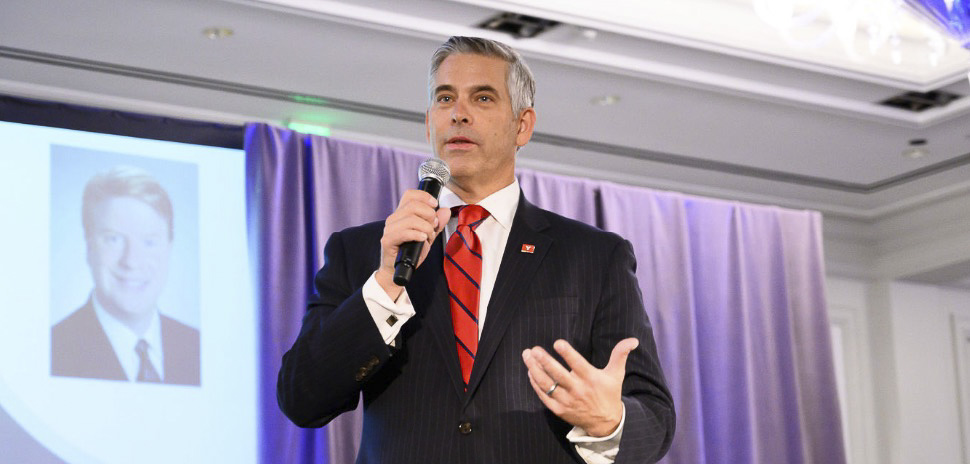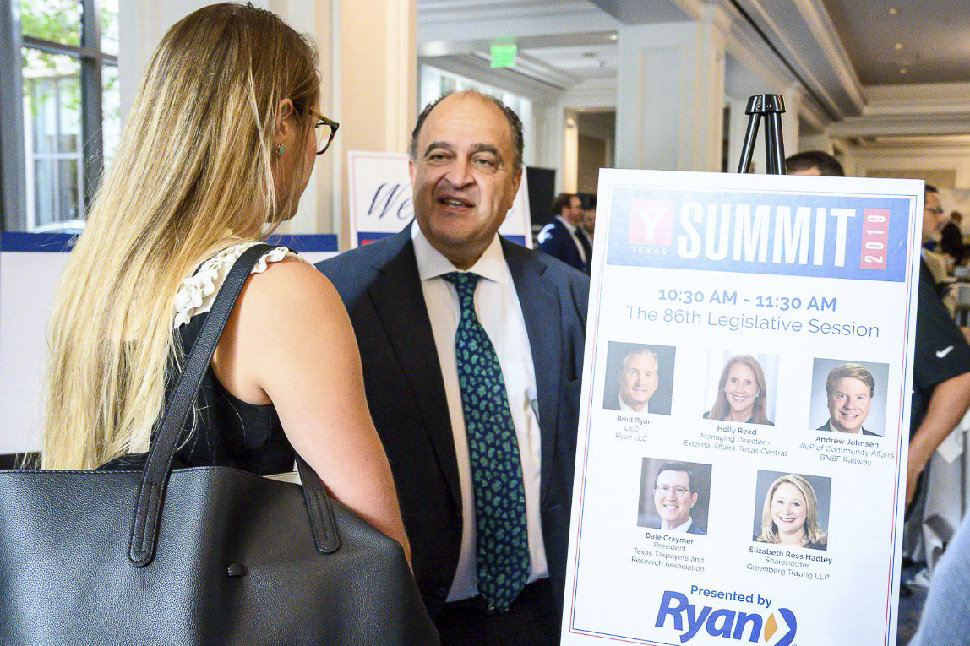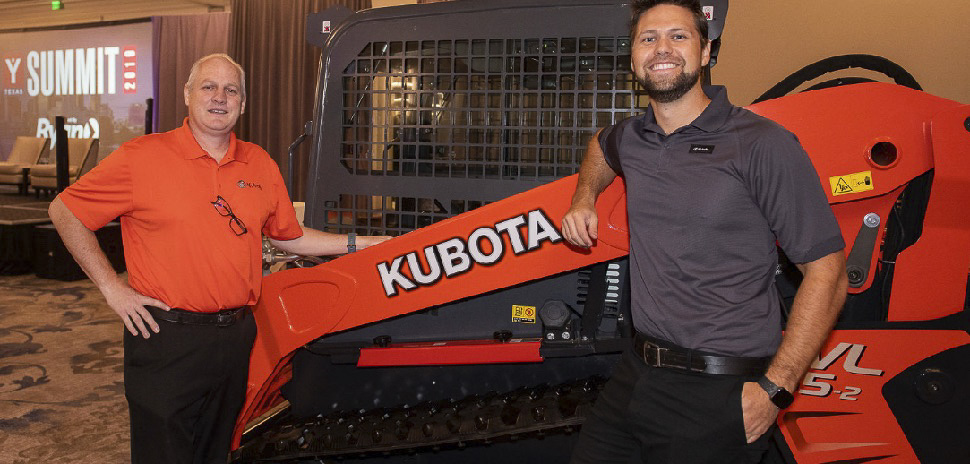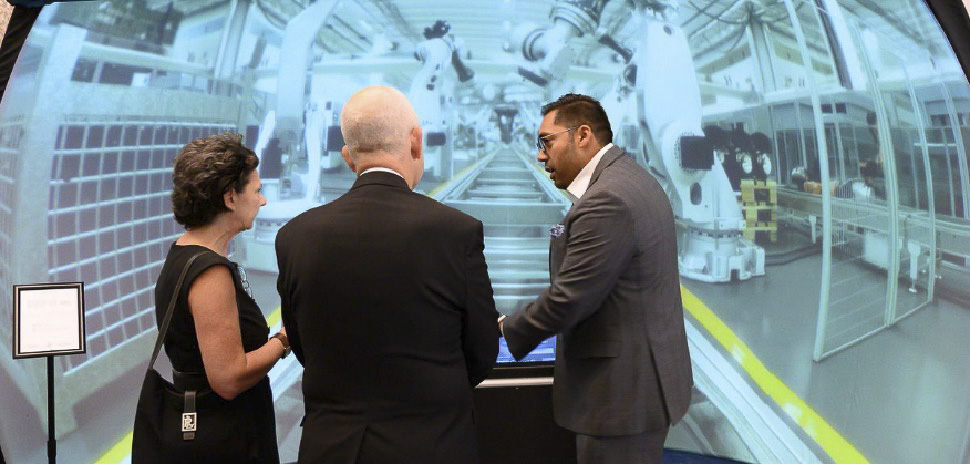 Get on the list.
Dallas Innovates, every day.
Sign up to keep your eye on what's new and next in Dallas-Fort Worth, every day.